Pity the poor baby octopus, born a hatchling among a thousand siblings, each no larger than a pinhead and yet all filled with the innocent expectation of a future filled with fun, laughter and adventure. Then, just as they open their eyes and blink with wonder at the world around them, they are dredged into a giant net and hauled up to the surface and inevitable oblivion. A stark reminder to us all of the ephemeral nature of existence and the ultimate futility of believing in anything other than our own insignificance.
Still, tasty though.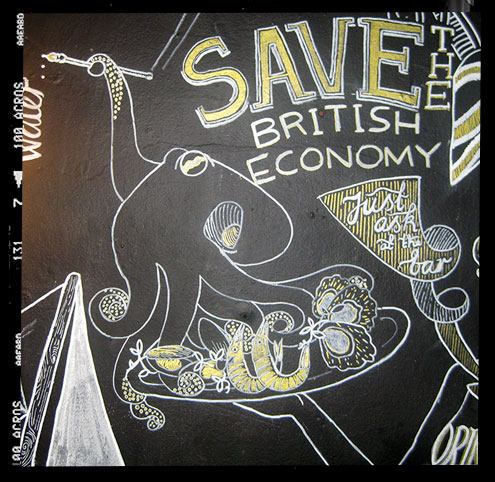 Interior detail of of our latest favouritest pub, Brighton Rocks Bar.