We had a long train journey today, travelling from Europe's most westerly country to its most eastern. That said, the scenery was beautiful, the trains modern and punctual, and the buffet car well stocked with cheese toasties.

I would take the description 'stew' with a pinch of salt (and possibly a twist of black pepper), as this recipe is essentially baked beans without the baking. Don't let this modesty deter you.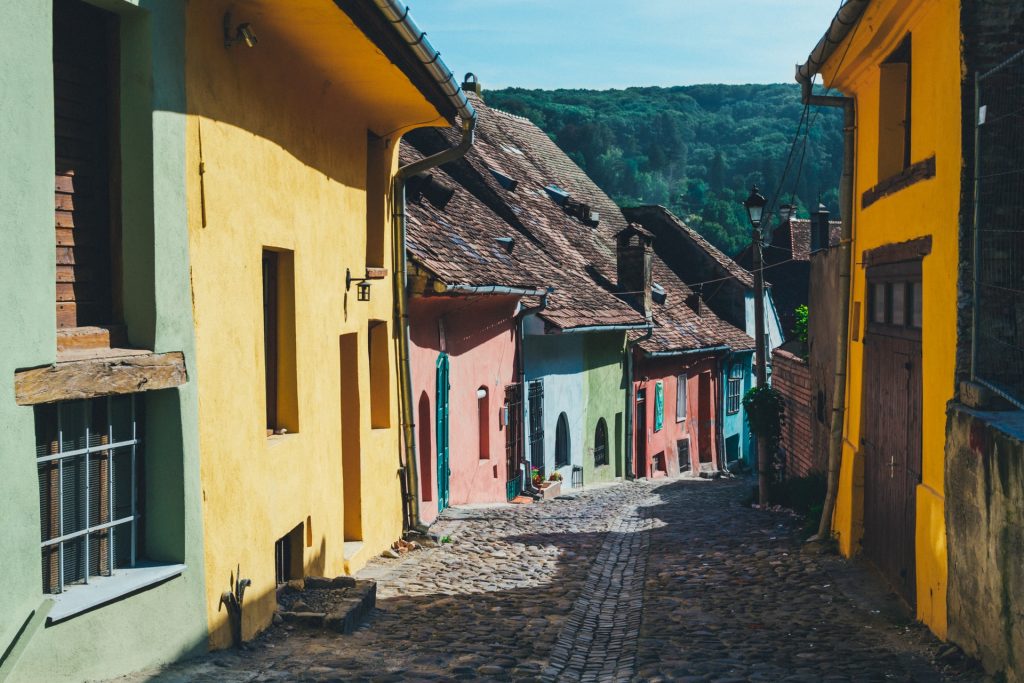 Iahnie de fasole (Traditional bean stew)
Preparation time: 10 minutes
Cooking time: 35 minutes
Skill level: easy
Serves: 2 hungry adults

Ingredients
olive oil
3 medium red onions – cut into very thin rings
3 large cloves of garlic – chopped
jar of cooked white beans – 400g
sweet and hot paprika – to taste
a few sprigs of thyme
1 bay leaf
1 tin of chopped tomatoes
water – 250ml
s & p

Heat a generous glug of olive oil in a heavy-bottomed saucepan.

Add the onion and garlic and gently sauté until soft.

Add the beans, bay leaf, paprika, tomatoes and 250ml of water. Season and vigorously simmer uncovered for about 30 minutes or until thick and the consistency of Heinz baked beans. Taste and season again if necessary.

Serve with whatever takes your fancy. We opted for purple sprouting broccoli.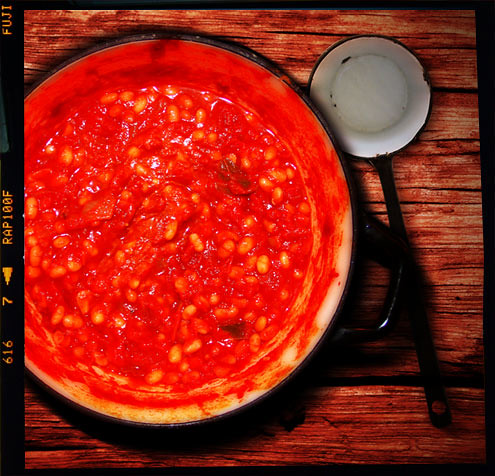 Verdict: This is the fifth version of the baked bean we have posted on Yumblog and it ranks very high in the hierarchy. We would definitely recommend using jarred beans rather than tinned or dried as they have a unique texture which transforms the 'umble baked bean into something altogether more luxurious.

Drink: German Pilsner and a strong Belgian beer.

Entertainment: Mopped up the last two episodes of the second series of 'Stranger Things'.