What better way to round up a Saturday than to head south west and spend the evening eating in Portugal, specifically the Algarve. We'll assume that if you have come here in search of Cataplana (the recipe), you won't be in possession of a Cataplana (a copper lidded pan traditionally used to cook said recipe). Worry not, you can easily substitute with your beloved Le Creuset casserole dish, or even dust off that rusty Wok crowding the back of the cupboard. So long as your chosen receptacle is large and fitted with a tight lid, all will be fine.

Now some fun facts: Portugal is highly placed in rankings of moral freedom, peacefulness, democracy, press freedom, stability, social progress, and prosperity.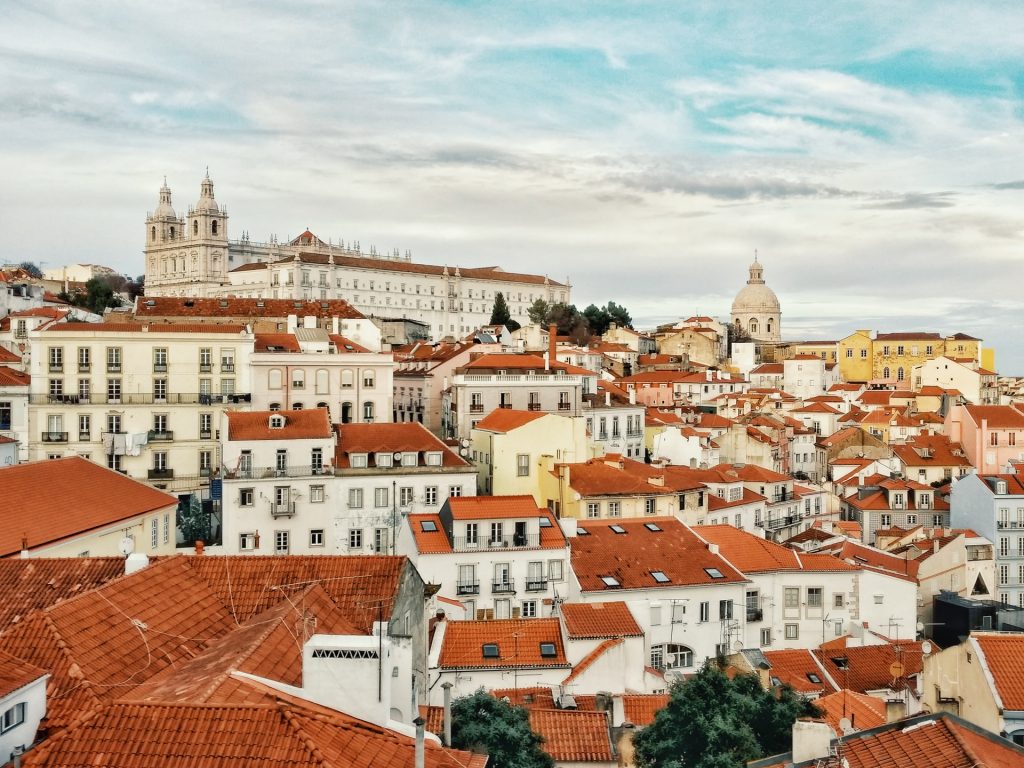 Cataplana
Preparation time: 10 minutes
Cooking time: 20 minutes plus a bit longer if using potato
Skill level: easy
Serves: 2 hungry adults

Ingredients
1 medium potato – boiled (optional)
olive oil – generous glug
garlic – 2 cloves – finely chopped
chilli flakes – a pinch or two depending on taste
1 medium onion – cut into thin rings
1 small green pepper – cut into thin rings
1 bay leaf
fresh coriander – chopped – handful plus more for serving
1 small red pepper – cut into thin rings
white wine – 70ml
fish stock – 200ml
passata – 200ml
firm white fish such as cod – 350g
clams – washed, any damaged ones discarded – 300g
raw prawns – shelled and de-veined – 300g
s & p

First, if using the optional potato, boil until al dente and set aside.

Heat a generous amount of olive oil in a large, heavy, lidded pot such as a Le Creuset casserole dish.

Add the garlic and cook gently for a minute.

Add the chilli, onion, peppers and bay leaf.

Lay the fish on top of this and then pour over the wine, stock and passata. Sprinkle over the coriander, cover with the lid and cook over a moderate heat for 5 minutes until the fish is almost cooked through.

Add the potato, clams and prawns, cover and cook for another 5 minutes or until the prawns are pink and the clams have opened.

Taste the sauce and season if necessary.

Serve with a sprinkle of coriander and crusty bread.


Verdict: A light and tasty faff-free fish stew which is so simple to make. Literally a one pot meal.

Drink: German Pilsner and a bit too much red.

Entertainment: Three back to back episodes of 'Stranger Things'.