We obtained our wild garlic from a bucket hanging on a railing in London Fields. A sign said 'Wild garlic, help yourselves', so we helped ourselves. I suspect by the time this is posted the bucket will no longer be there, so in that event dear reader(s) you might have to take a more traditional tack, and forage for this delicacy yourself on your local patch of greenery. Apparently, there is a similar looking plant which is deadly poisonous, so take care and good luck.
Preparation time: 10 minutes
Cooking time: 30 minutes
Skill level: very, very, very, very easy
Serves: 4 as a starter
Ingredients
olive oil – generous splash
1 onion – chopped
potatoes – peeled and diced – 600g
vegetable stock – 1 litre
wild garlic – finely chopped – about 100g if you like garlic – flowers reserved for serving
crème fraîche or soured cream – to serve
s & p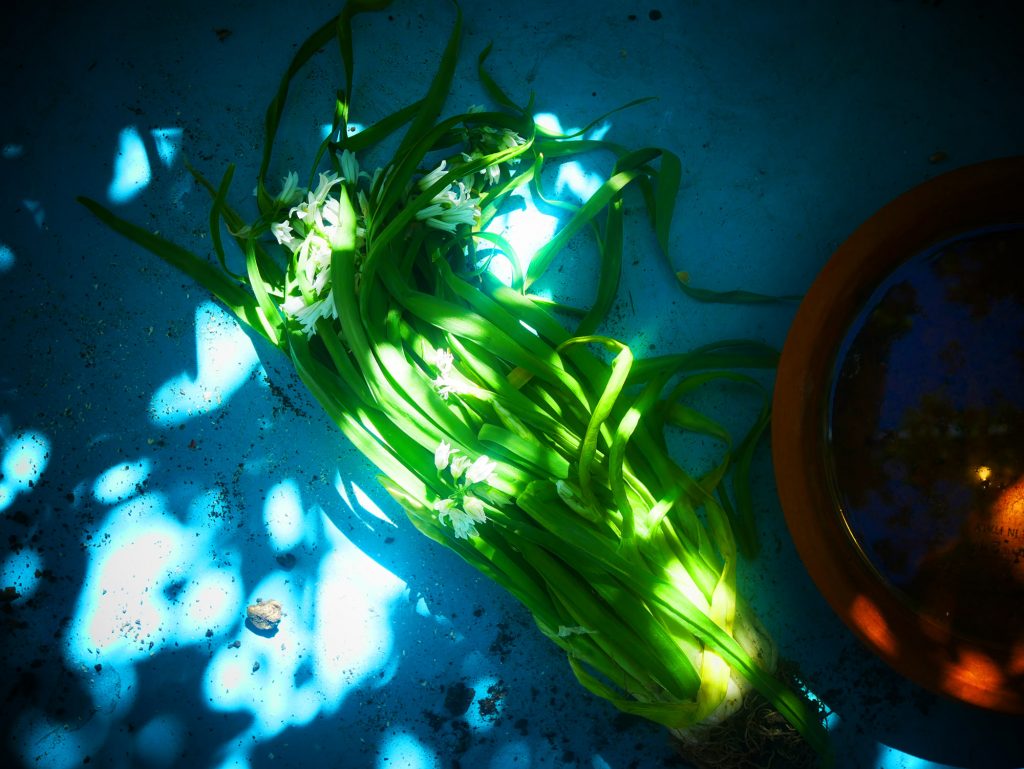 If you've foraged your wild garlic yourself from for instance, a local wood, grass verge, patch of green by the bins, I'd suggest you give it a thorough washing to remove some of the urban grime/carbon smuts/dog wee.

Heat the oil in a large heavy saucepan, add the onions and sauté for about 10 minutes until they are soft but not coloured.

Add the potatoes and stock, bring to the boil, turn down the heat and simmer for about 20 minutes until the potatoes are soft.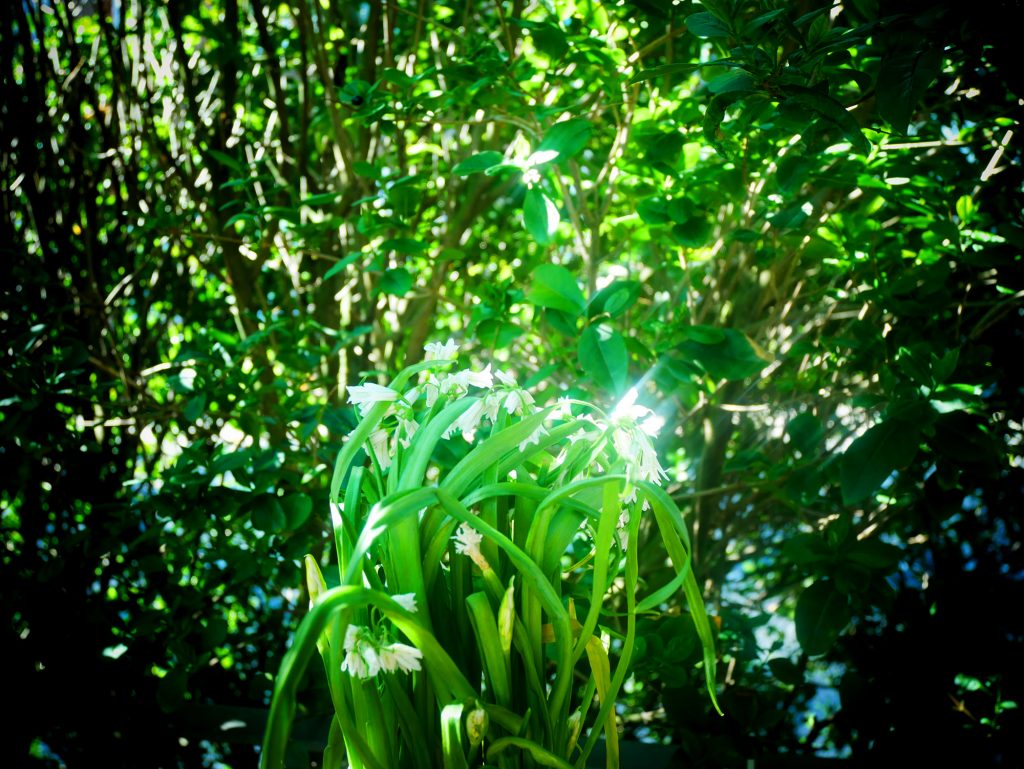 Add the wild garlic, stir, remove from the heat and blend until smooth.

Return to the heat and season to taste.

Serve with a generous swirl of crème fraîche/soured cream and a sprinkle of the reserved flowers.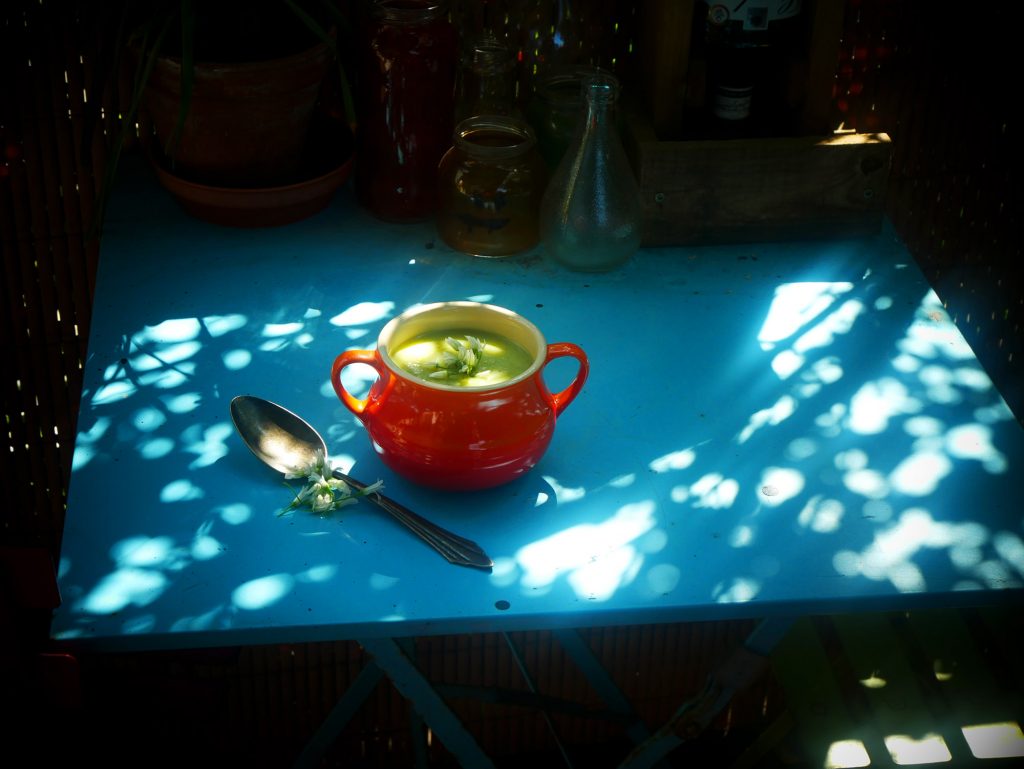 Verdict: Smooth, mildly garlicy and embarrassingly easy to make. Ours was eaten as a starter before a soft cheese, puy lentil and parsley salad.

Things to make with your more traditional garlic are this Garlic Soup with Harissa or this simple thin crusty garlic bread.

Drink: Our first post lockdown pint at the Shakespeare's Head. Child had a bowl of their famous bangers and mash.

Entertainment: 'Crocodile Dundee' with child, 'Deutschland 89' without.