A short borderless drive south-west through Hungary we arrive in Slovenia, famished and in search of a hearty stew. With thanks to Louise for the tip, borne of many trips to her parents' home country accompanied by Greg, the avowed eschewer of meat. The original Jota contains pork. No really.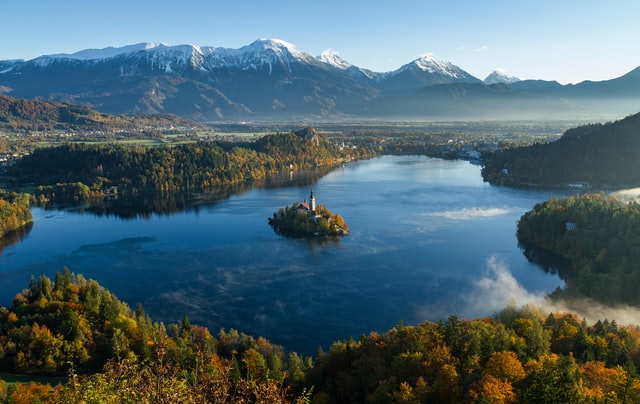 Sauerkraut & bean stew – Slovenian Jota
Preparation time: 10 minutes
Cooking time: 45 minutes
Skill level: easy
Serves: 4

Ingredients
medium potatoes – diced
olive oil
1 large onion – halved and thinly sliced
3 large cloves of garlic – finely chopped
2 bay leaves
tomato puree – 2 tbsp
sweet smoked paprika – 1 tbsp
sauerkraut – 500g
2 x 400g tins of borlotti beans – drained and rinsed
s & p

Peel and dice the potatoes then drop in boiling salted water.

Simmer until the potatoes are just cooked and set aside.

Meanwhile, heat some oil in a large heavy-based saucepan and add the onions. Sauté for a few minutes until soft.

Add the garlic and sauté for a few more minutes.

Add the bay leaves, tomato purée, smoked paprika, sauerkraut and 500ml of water. Stir and bring to a simmer.

Roughly mash the cooked potatoes with a fork and add to the stew. Simmer for 15 minutes.

Add the cooked beans, another 300ml of water, stir and simmer for 20 minutes.

Remove the bay leaves, taste and season.

Serve with a good bread such as 'Bela krajina bread'



Verdict: A hearty smokey sweet and sour stew, simple to make and easy to eat. Amazing to think something so tasty could be vegan.

Drink: Tuesday temperance.

Entertainment: 'Winter Watch' is back, thankfully minus anthropomorphising Michaela Strachan.