To be fair this ridiculously simple starter/bar snack may not be the best showcase for Lithuanian cuisine but apparently it's a national institution and turns out to be very tasty to boot.

Lithuania is a developed country with an advanced, high-income economy, a very high Human Development Index, a very high standard of living and favourable performance in metrics of civil liberties, press freedom, internet freedom, democratic governance and peacefulness.
Kepta duona – Fried bread with cheese
Preparation time: 5 minutes max
Cooking time: 20 minutes
Skill level: easy
Serves: depends how much you make

Ingredients
dark rye bread loaf – sliced – cut into soldiers
olive oil
salt
garlic
salt
cheddar cheese – grated

Cut the rye bread into soldiers.

Heat quite a lot of olive oil in a large frying pan.

When hot lay in the bread and fry until dark and crispy on under side.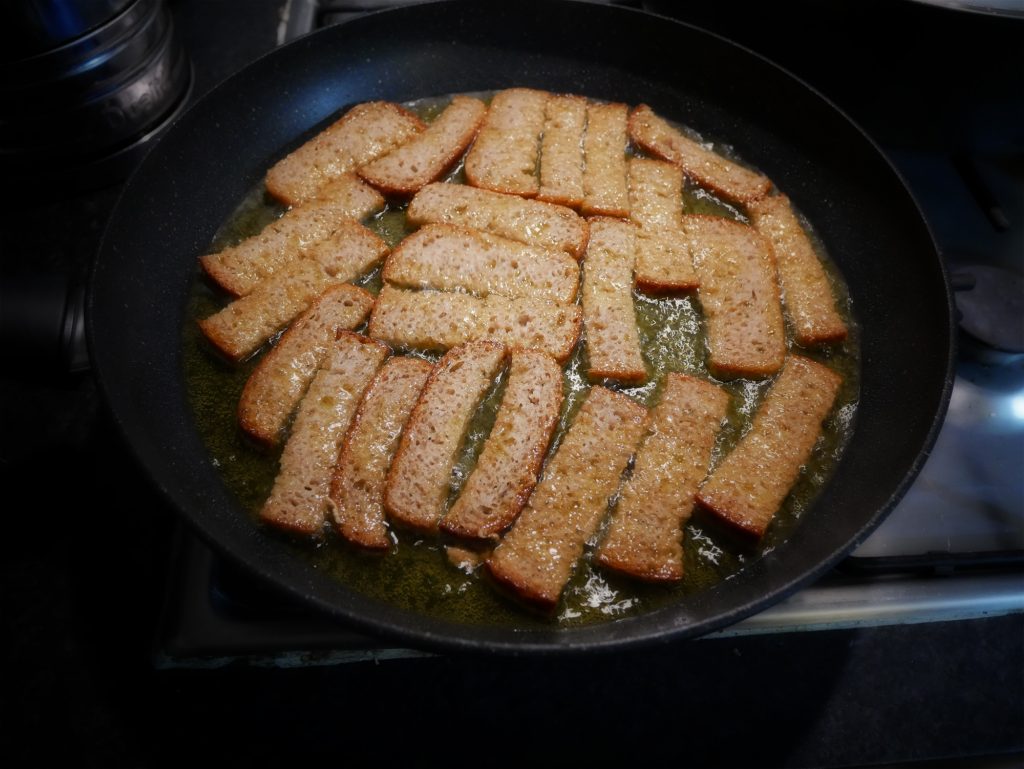 Turn over and repeat.

Lift bread out of pan and lay on kitchen towel to soak up some of the oil.

Lightly sprinkle with salt and then rub with garlic.

Place on serving dish and sprinkle with cheese.

Put under the grill for a few seconds to melt the cheese.

Serve with something alcoholic.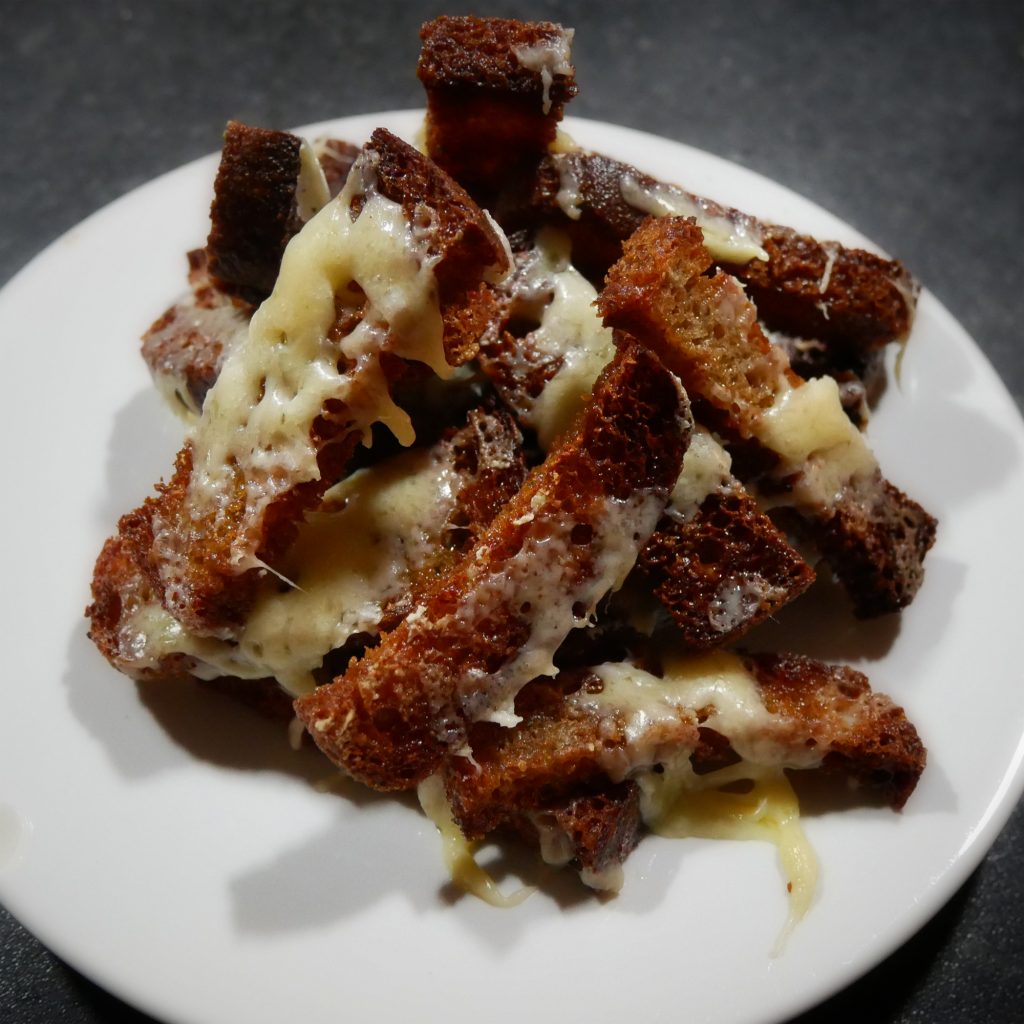 Verdict: Essentially bitesize crunchy tasty morsels of garlicky cheese on toast.

Drink: Despite being a bar snack, dinner was eaten dry.

Entertainment: Marc Riley on 6Music. Marc Riley on 6Music. Marc Riley on 6Music. Marc Riley on 6Muuuusic.