Obviously unless you have an allotment, sorrel is going to be a tricky ingredient to source. If this is the case, substitute with spinach and a squeeze of lemon juice.

Latvia is a developed country with an advanced, high-income economy and ranks 39th in the Human Development Index. It performs favourably in measurements of civil liberties, press freedom, internet freedom, democratic governance, living standards, and peacefulness.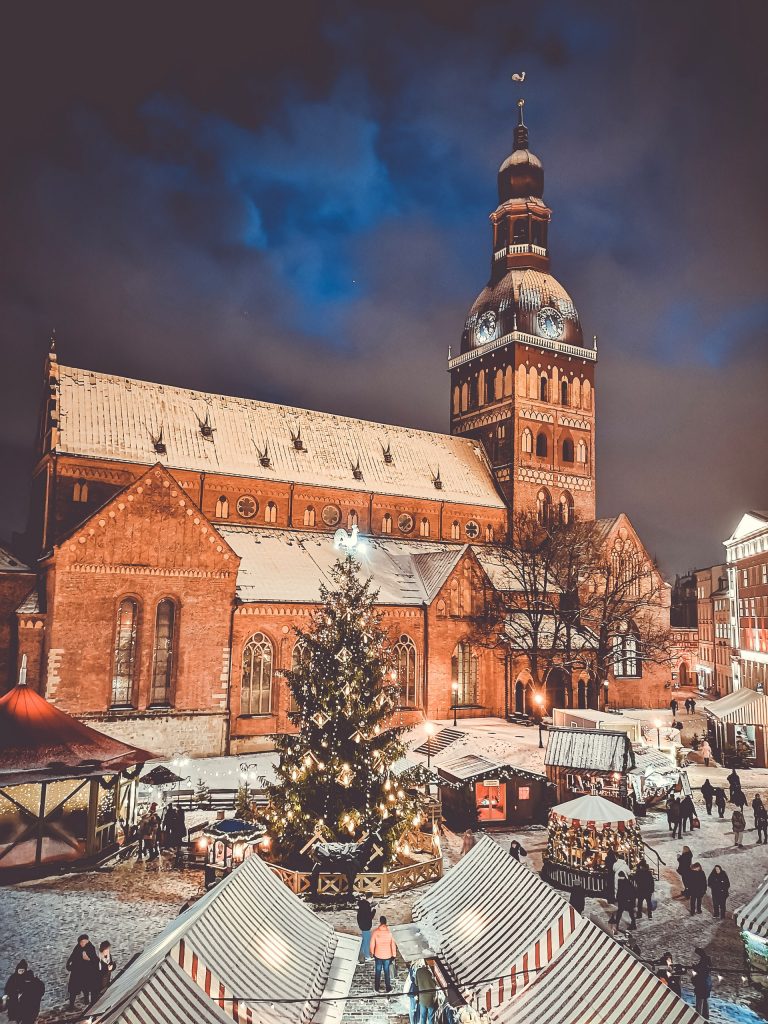 Riga, Latvia.
Skabenu zupa – Sorrel soup
Preparation time: 10 minutes
Cooking time: 30–40 minutes
Skill level: easy
Serves: 2

Ingredients
vegetable stock – 1 litre
1 large carrot – peeled and sliced
parsley – chopped – good handful
3 medium sized potatoes – peeled and cut into 1cm dice
1 bay leaf
butter – a large knob (fnarf fnarf)
sorrel (or spinach) – washed, stemmed and roughly chopped – 500g
sour cream – 150ml
plain flour – 1tbsp
s & p
dill and/or parsley – finely chopped – for serving
2 poached eggs

In a large heavy-based saucepan, add the stock, carrots, parsley and bring to the boil.

Add the potato and bay leaf, bring back to the boil, lower the heat and simmer for 10 minutes until the vegetables are starting to get tender.

Meanwhile, melt a generous knob of butter in a large frying pan/skillet, add the sorrel/spinach and sauté for 10 minutes.

Add the sorrel/spinach (including any liquid) to the soup.

In a small bowl mix together the sour cream and flour along with a little of the soup liquid.

Stir this sour cream mixture into the soup.

Taste and season.

(Sorrel has a citrus twang, so if you are using spinach I'd suggest adding a squeeze of lemon juice)

Poach the eggs.

Pour the soup into 2 warmed serving bowls, float in the poached egg and generously sprinkle with the herbs.

Serve with rye bread.

Verdict: A hearty, warming, heart-warming soup perfect for cold, dark, damp, locked down Brexit Britain.

Drink: A mixture of temperance and indulgence.

Entertainment: Tonight's family viewing was Doctor Who followed by Stranger Things. The hiding behind the sofa was very much for the latter.