And so we reached Friday night, traditional domain of a trip to the pub, chips for the child and a couple of jars of finest pilsner for her and him. That was in the olden days. Now we make our own entertainment; following a conversation on our walk to see the murmuration, it became apparent that the child was interested in trying out Trivial Pursuit. The joys of giving charades-style clues to impossible answers added a new dimension to the 1995 edition. And then I made pierogi which were just the thing for a Friday night.

The sixth largest economy in the European Union, Poland provides very high standards of living, safety and economic freedom, as well as free university education and a universal health care system in accordance with EU standards.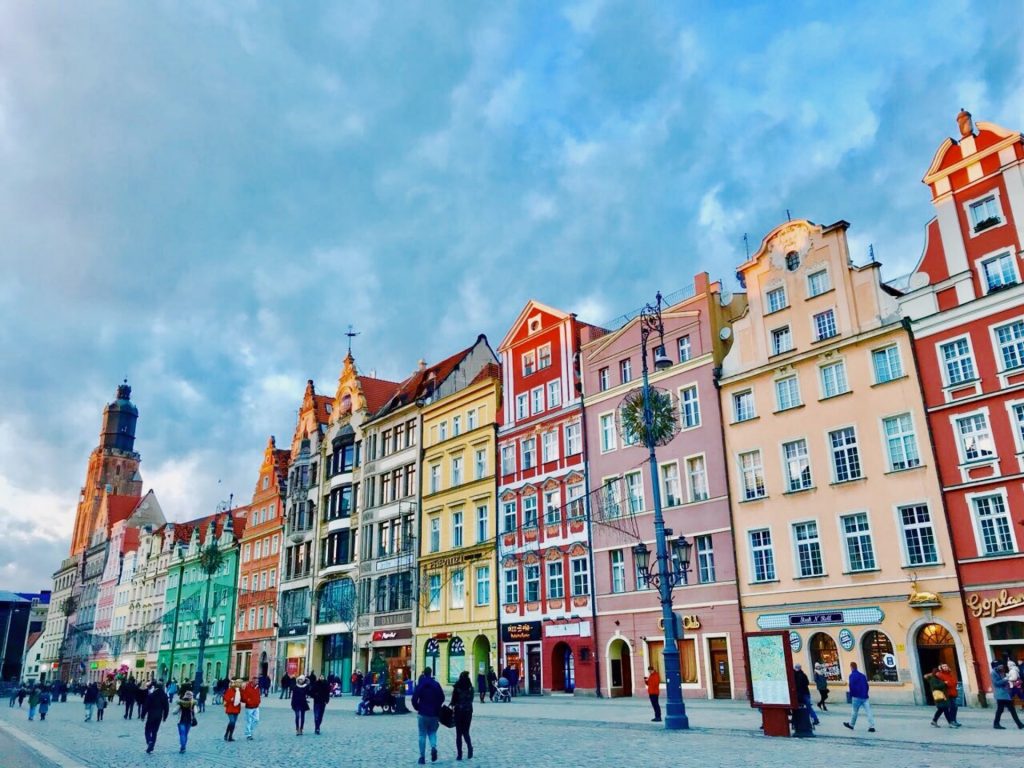 Cheese and potato pierogi
Preparation time: 10 minutes
Cooking time: 25 minutes
Skill level: easy
Serves: 2 adults

Ingredients
Dough
200 g plain flour
160 ml sour cream
pinch of salt
Filling
300 g full-fat Twaróg (or cottage cheese if you can't find the Polish cheese)
200 g potatoes
30 g butter
salt and pepper to taste
Topping
1 onion, medium
30 g butter

Dough

Place the flour in a bowl, make a well and add the sour cream to the centre.
Slowly bring the flour over the cream and mix together to form a dough. Knead for a couple of minutes, roll into a ball, wrap in film and set aside for at least 30 minutes, or put in the fridge until needed.


Filling

Peel the potatoes and place in a pan of cold salted water. Bring to the boil and cook under tender. Mash with butter while still hot, until perfectly smooth. Leave to cool completely.

Break up the cheese then mix into the mashed potato and season with salt and pepper.

Build

Dust the worktop with flour and knead the dough for a couple of minutes. Cut the dough in half, roll out one half until fairly thin, about one mm.

Cut the dough into circles using the rim of a glass, ideally about 8cm in diameter.

Take tablespoons of pierogi filling and place in the centre of each circle. Press the edges to seal each dumpling.

Cook

Bring a large pan of water to boil, then reduce to a medium heat. Drop in the pierogi, five or six at a time. Once they float, cook for one more minute and then remove them with a slotted spoon and place on a lightly floured plate. Continue until all pierogi are cooked.

Meanwhile, slice the onion and fry in butter until crispy (use a large frying pan as you will need to accommodate the pierogi once the onions are done). Set aside the onions.

Add more butter to the pan and fry the pierogi on both sides until golden.

Serve in warmed bowls with a sprinkling of fried onion and a dollop of sour cream.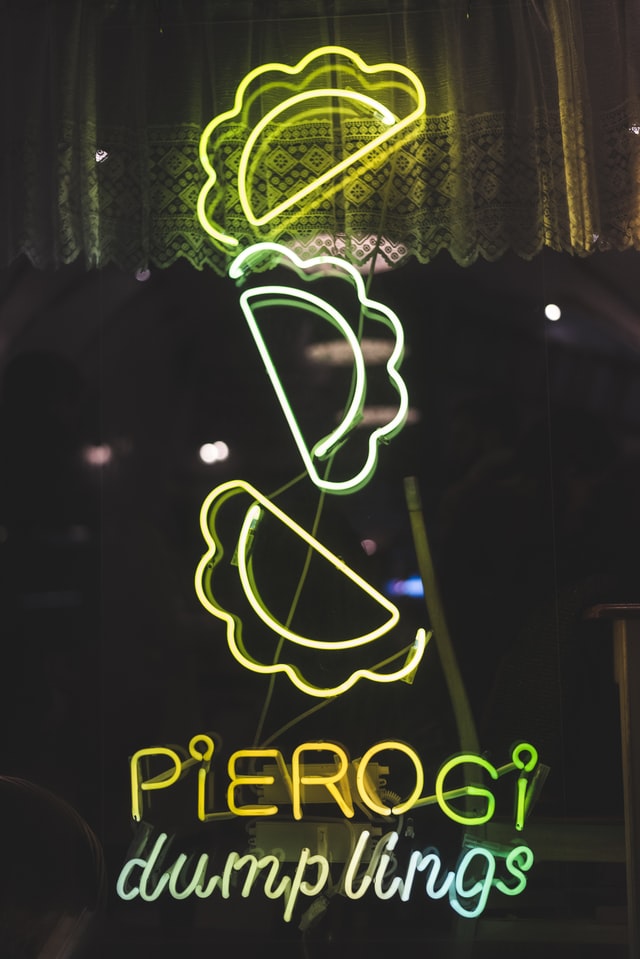 Verdict: Soft cheesy pockets of deliciousness. We eschewed greenery as it was Friday night. Not quite #weightlossjan, but hey, it's #lockdownbrexitjan so fuck it.

Drink: Czech Pilsner and French Rosé.

Entertainment: Trivial Pursuit, the end of Peter Capaldi and the debut of Jodie Whittaker.