After the media sensation and critical acclaim of our 'Celebration of Europe' culinary road trip ('A timely reminder of the beauty of cultural diversity' – The Daily Mail), we thought we'd further defy the lockdown and travel the globe alphabetically in search of exotic treats and exciting flavours.

Afghanistan seemed the obvious place to start as a, it starts with A, and b, we have recently been spending quite a lot of time there in the charming company of Parwana. So our 7,430 km journey starts on a delayed Southern Trains rail replacement bus service – all stations to Mazar-e Sharif via East Croydon.

Upon arrival our first meal is a simple one – a plain biscuit-textured mini bread roll subtly flavoured with nigella seeds.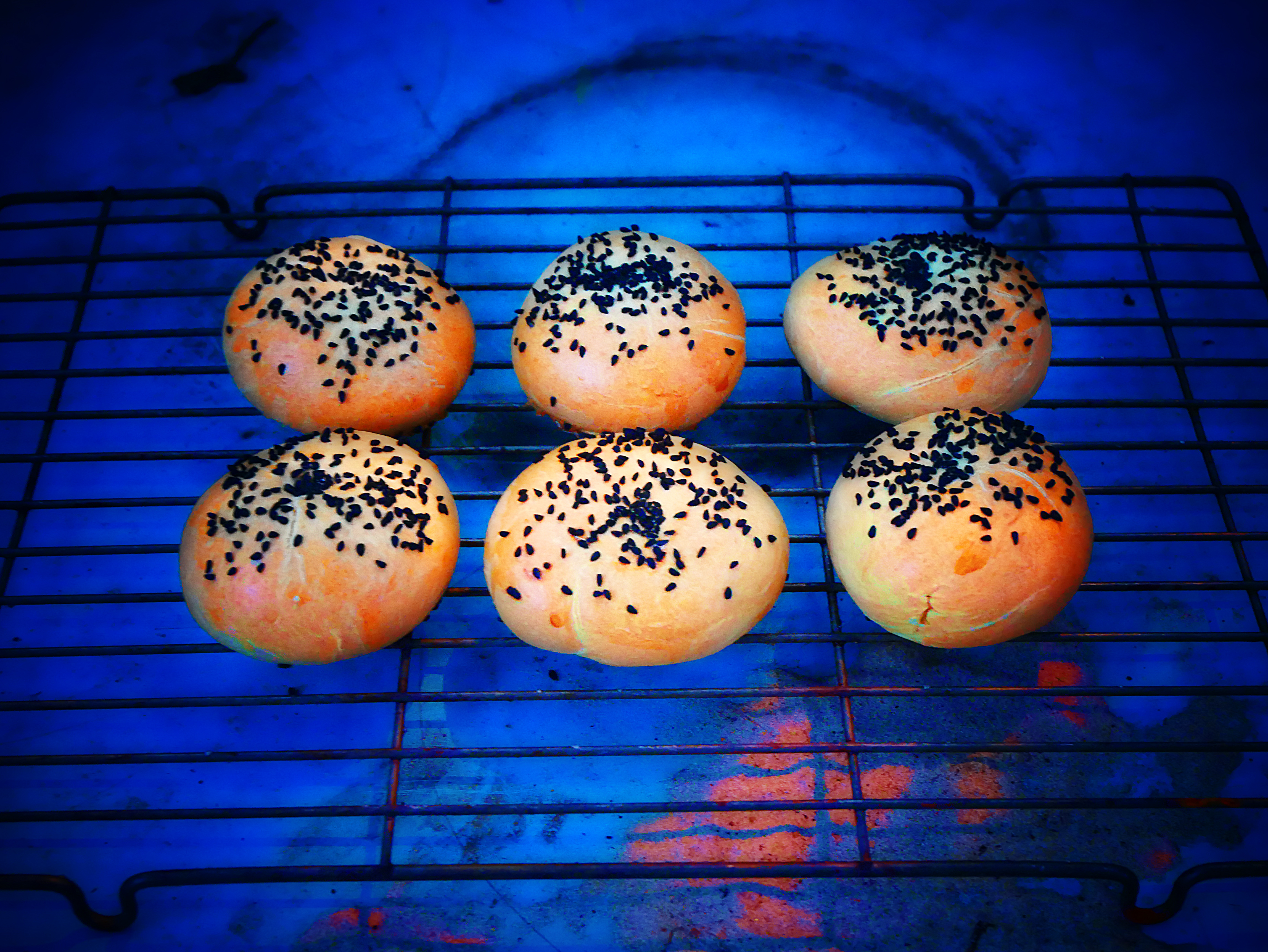 Salted Afghan biscuits – Kulcheh shor.
Preparation time: 30 minutes
Cooking time: 30–40 minutes
Skill level: very easy
Makes: 12

Ingredients
plain flour – 370 g
salt – 1 tsp
butter – at room temperature – 80 g
2 eggs – beaten
lukewarm water – 160 ml
milk for brushing
nigella seeds for sprinkling

Preheat your oven to 180°C.

Mix together the flour and salt in a large bowl. Add the butter and rub in to form the classic fine breadcrumb texture.

Make a well in the middle and add the egg and most of the water. Mix everything together to form a firm dough. Add more water/flour to adjust the consistency.

Turn out onto a floured surface and knead for 4 minutes until smooth and elastic.

Return to the bowl, cover with a teatowel and set aside for 10 minutes to rest.

Once rested, divide into 12 identical pieces and roll into balls. Squash to flatten a little and then hold between finger and thumb to form an indent in the centre.

Place the biscuits on a baking tray(s) lined with baking paper, brush with milk and sprinkle with nigella seeds.

Bake for 30–40 minutes until a light golden brown.

Turn out onto wire rack to cool.

Eat.
Verdict: These are, as described at the top, a plain biscuit-textured mini bread roll subtly flavoured with nigella seeds. They make a perfect bar snack accompaniment to, for instance, Pilsner Urquell.

Other biscuits from Yumblog are these ambitious Carta di musica or for the sweeter tooth Mr Muddle's Melting Moments.

Drink: See above.

Entertainment: We've reached the semi finals of the 2020 series of 'The Great Pottery Throw Down'. Sadly Claire the bodybuilder had to go after her fully functioning Victorian toilet failed to function fully.