Having acquired a taste for lockdown travel we thought we'd take a relaxing last-minute weekend break to Afghanistan. Along with the Speedos, flip flops and factor 50, we packed Parwana – Recipes and stories from an Afgan kitchen – the latest addition to the culinary wing of the Yumblog library. Banjaan borani is the first recipe taken from this book, and was cooked on an open fire in the foothills of the Hindu Kush overlooking the fragrant pomegranate groves of Jalalabad.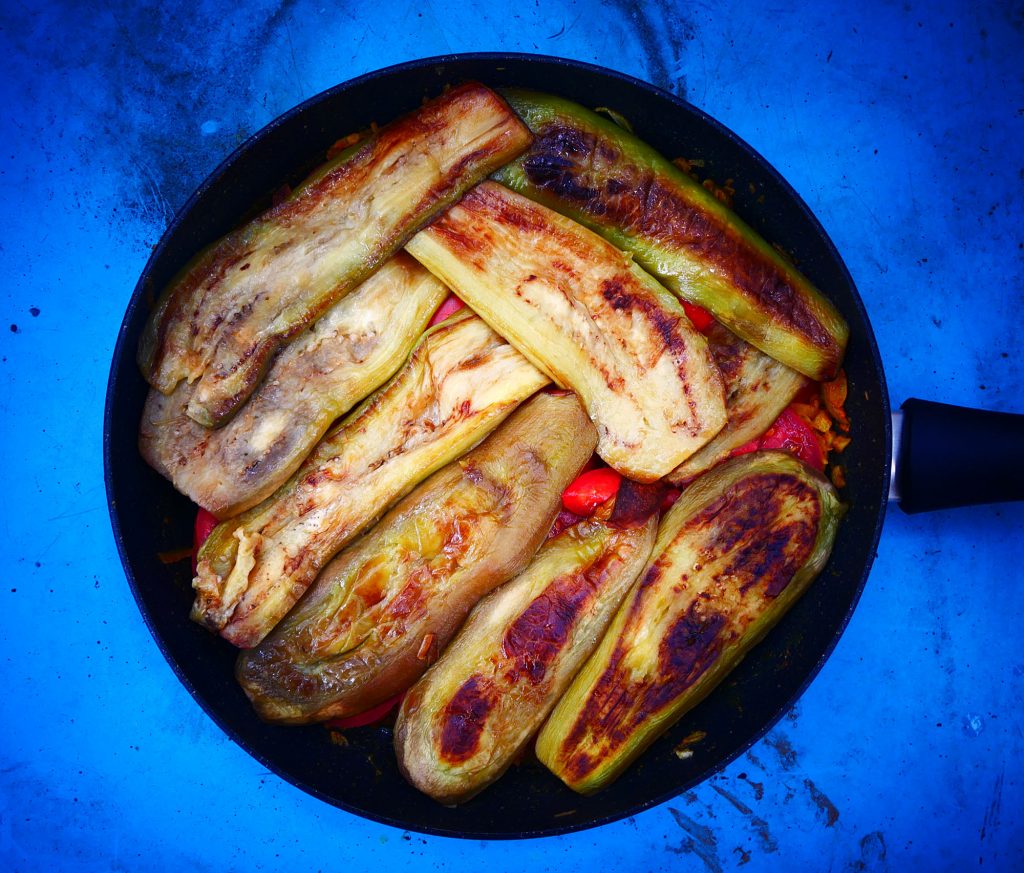 Preparation time: 15 minutes
Cooking time: 1 hour
Skill level: easy
Serves: 4 if accompanied by something else

Ingredients
sunflower oil – glug
2 large aubergines – peeled and cut into 4 lengthways
1 large onion – halved and cut into thin semi-circles
6 big fat garlic cloves – finely chopped
1 red chilli – finely chopped
ground coriander – 2 tsp
white sugar – 1 tsp
ground turmeric – 1 tsp
chilli powder – 1 tsp
white wine vinegar – 1 tbsp
5 large tomatoes – sliced
boiling water – 125 ml
mint leaves – roughly chopped

For the yoghurt dressing
Greek yoghurt – 520g
1 garlic clove – crushed to a pulp
salt – ½ tsp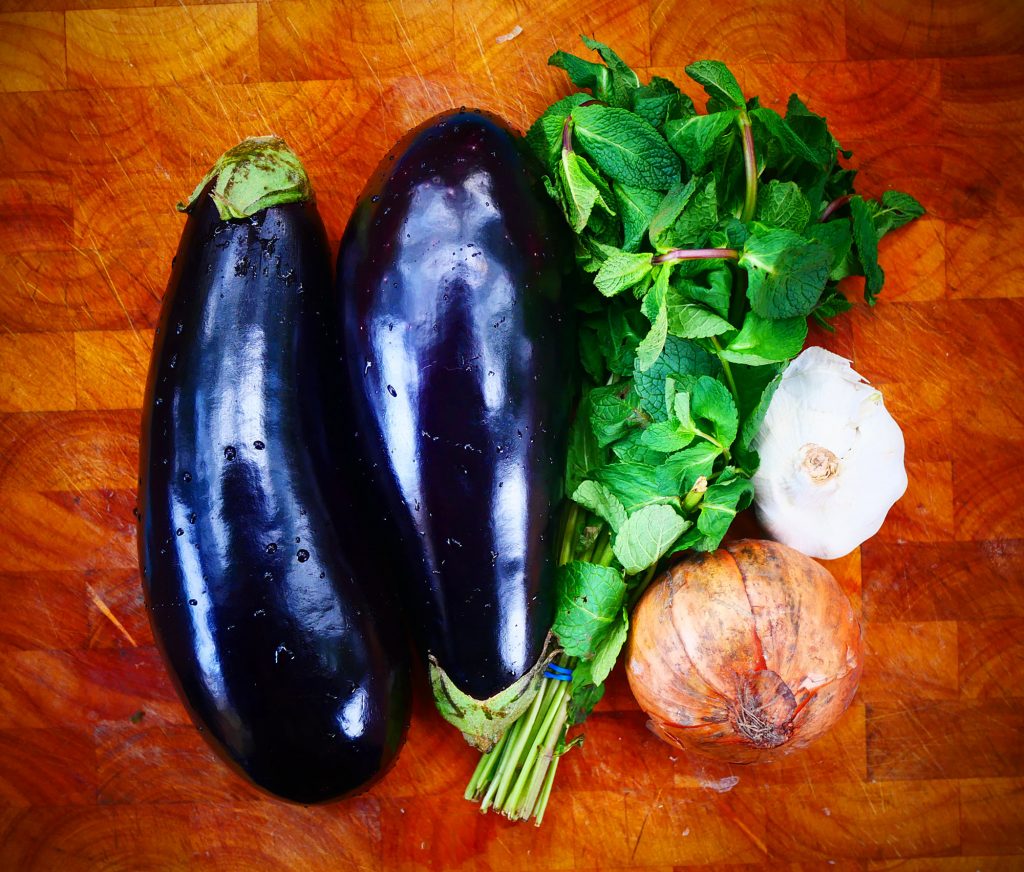 Heat a generous amount of oil in a large frying pan, lay in strips of aubergine and fry on both sides until soft and golden. Place on kitchen towel to soak up some of the oil. Repeat until all the aubergines have been cooked.

In the same pan, heat some more oil, add the onion, garlic and chilli and sauté for a few minutes until the onion begins to soften.

Turn down the heat and add the coriander, sugar, turmeric, chilli powder, vinegar and 2 teaspoons of salt. Stir everything together and cook for a further 2 minutes.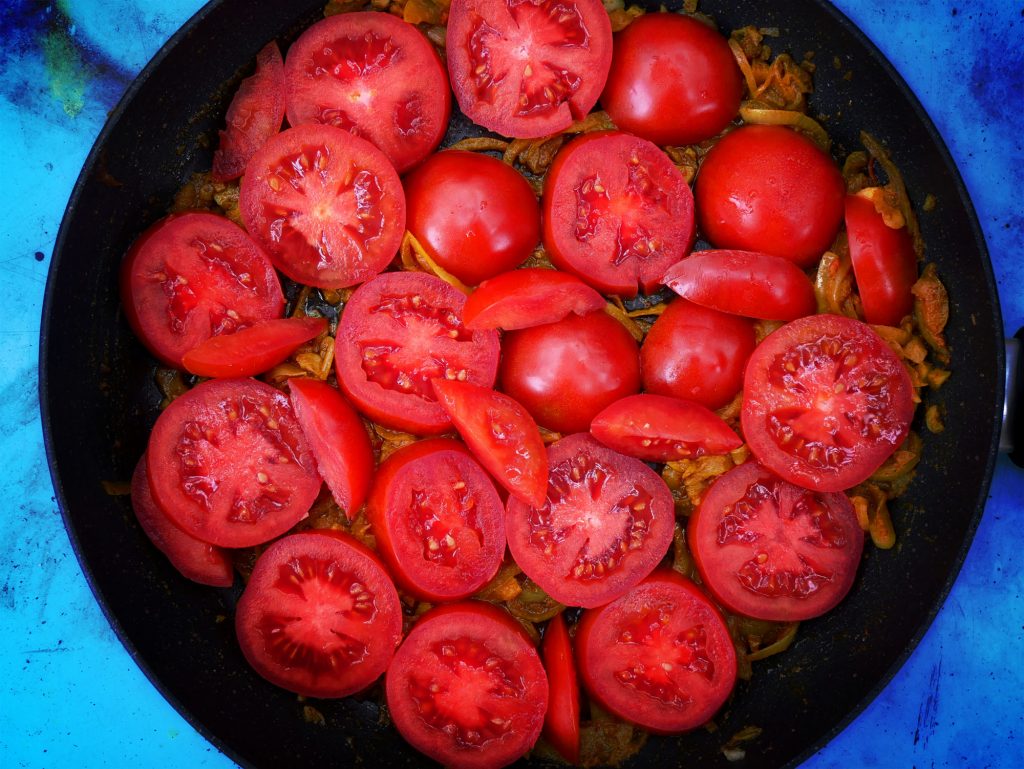 Layer the tomatoes on the onions and pour over 125ml of boiling water. Layer the cooked aubergine on top of this and simmer over a low heat for 10 minutes.

Meanwhile, combine the yoghurt, garlic and salt.

When the dish is cooked, spoon the yoghurt dressing over the aubergines, sprinkle with chopped mint and serve…

… with flatbreads.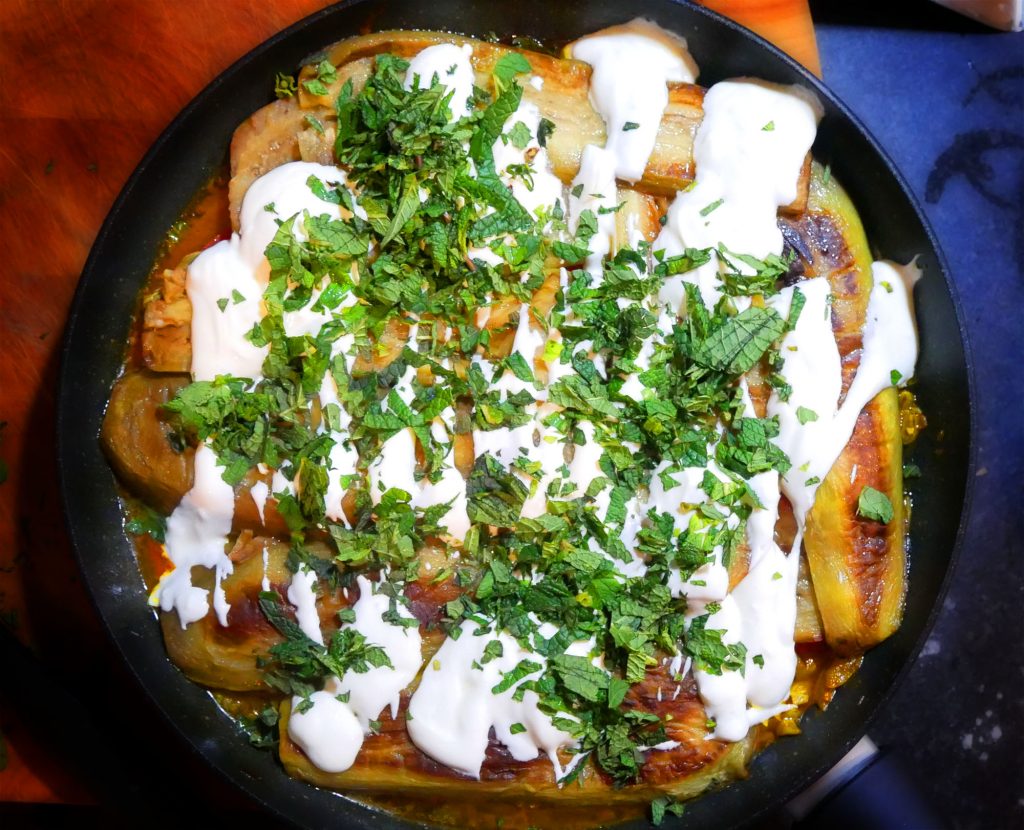 Verdict: This fresh, spicy, yet mild curry is an excellent introduction to the delights of Afghan cooking. Well worth the long trek across the Hindu Kush.

Another tasty way with an aubergine is this Baby octopus pasta with aubergine, tomato & chilli or this Perfect Pasta Sauce No 5.

Drink: Tucking in to the Tesco delivery.

Entertainment: 'Holes' pre-watershed, 'King Rocker' post.