In contrast to yesterday's simple snack, today we're heading to Luxembourg for something a little more refined.

Luxembourg, officially the Grand Duchy of Luxembourg, is a landlocked country in Western Europe. It is bordered by Belgium to the west and north, Germany to the east, and France to the south. As of 2020, Luxembourg citizens had visa-free or visa-on-arrival access to 187 countries and territories, ranking the Luxembourgish passport fifth in the world, tied with Denmark and Spain.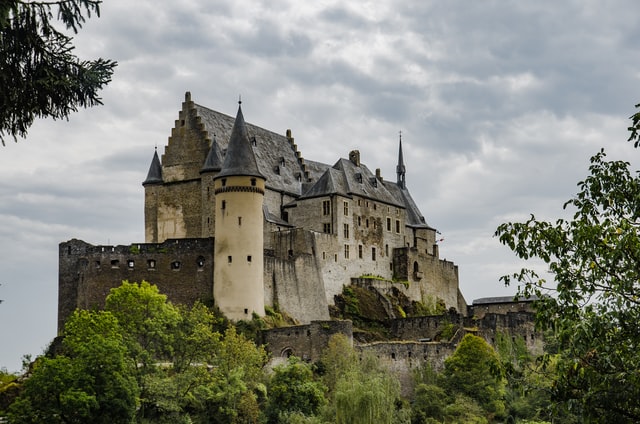 Vianden Castle, Luxembourg.
Trout with Riesling wine
Preparation time: 10 minutes
Cooking time: 30 minutes
Skill level: easy
Serves: 2

Ingredients
2 whole trout – cleaned, descaled, head and tail removed
2 shallots – finely chopped
Riesling wine – 100ml
fish stock – 100ml
butter
lemon juice – squeeze
plain flour – 2 tsp
parsley – finely chopped
crème fraîche – 60ml
s & p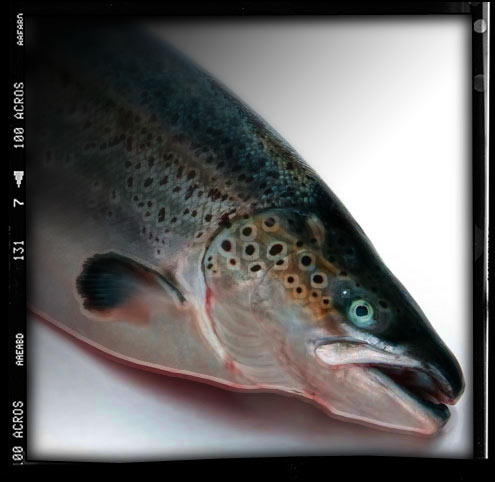 Preheat your oven to 180°C.

Rinse and season the fish.

Butter a baking dish just large enough to hold the trout.

Sprinkle the chopped shallots on the bottom of the dish and then lay the fish on top.

Pour over the wine and stock, cover with tin foil and place in the oven.

Bake for around 20 minutes until cooked. You will have to use your judgement as the time is dependent on the size of the fish and the competence of your oven.

Remove the fish from the oven and pour all the liquid into a saucepan.

Return the fish to the oven to keep warm.

Turn up the heat on the liquid, add some chopped parsley and simmer for a while to reduce.

Stir the flour into the crème fraîche and then add to the sauce. Cook for a couple minutes to thicken.

Toss in a knob of butter, a squeeze of lemon juice and season to taste.

Place the fish on warmed plates, pour over the sauce and sprinkle with chopped chives.

Serve with whatever you fancy. We had cavalo nero.



Verdict: Quite fancy for a Tuesday evening. The sauce was rich, tangy and indulgent. Thoroughly recommended.

Drink: The chef tucked in to the remaining Riesling.

Entertainment: 6Music.