Deciding to stay in the east, today we are off to the small mountainous landlocked Republic of Slovakia which, according to Wikipedia, is the world's largest car producer per-capita.

Given our location and unwritten brief to avoid porcine products, this is necessarily a potato based recipe.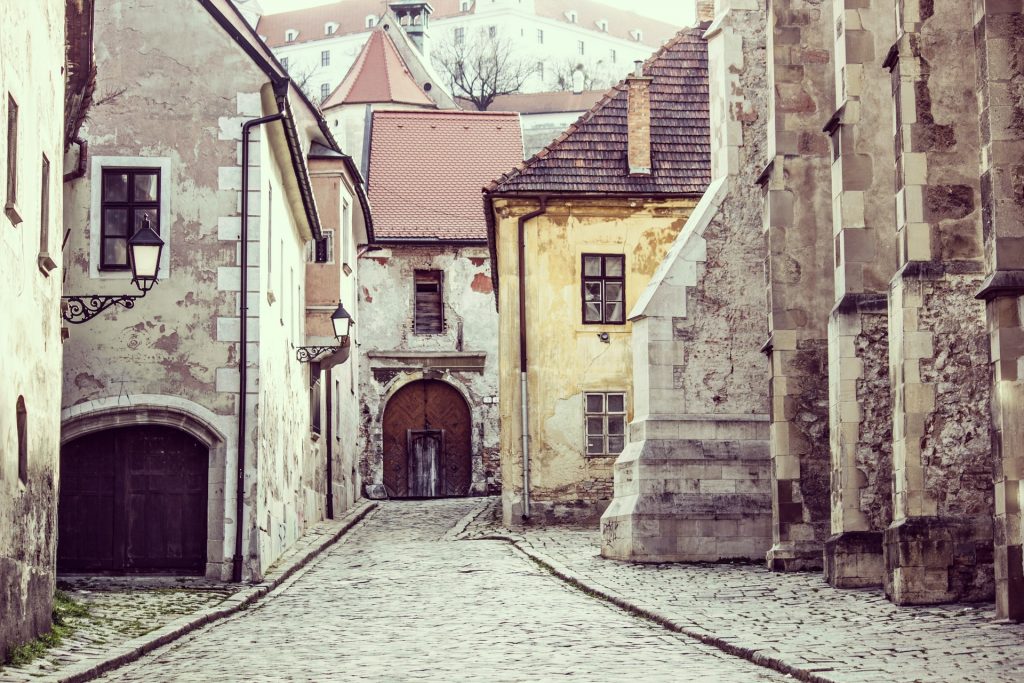 Domáce zemiakové lokše – Potato pancakes
Preparation time: 10 minutes
Cooking time: 35 minutes
Skill level: easy
Makes: we counted 7, but depends on the size

Ingredients for the pancakes
waxy potatoes – peeled –750g
plain flour – 225g
s & p
butter – melted
Sauerkraut and whatever you want to use for the filling

Peel and halve the potatoes and drop in boiling salted water.

Simmer until the potatoes are just cooked. Set aside to cool enough to handle.

Put the flour in a large bowl and grate in the potato. Season to taste.

Knead into a dough.

Take a piece of the dough and roll into ball. It will need to be a bit bigger than a golf ball.

Put on a well-floured surface and roll into a circle. Make it as thin as you dare.

Heat a large non-stick frying pan.

Gently lift the pancake off the surface and into the frying pan. Dry fry for a minute or two until the underside is lovely and golden. Flip over and cook the other side.

Tip onto a warmed plate and brush with melted butter. Place somewhere to keep warm and repeat until all the dough is used up.

This is traditionally served with sauerkraut and sausage, but we swapped the pork product for grated cheddar.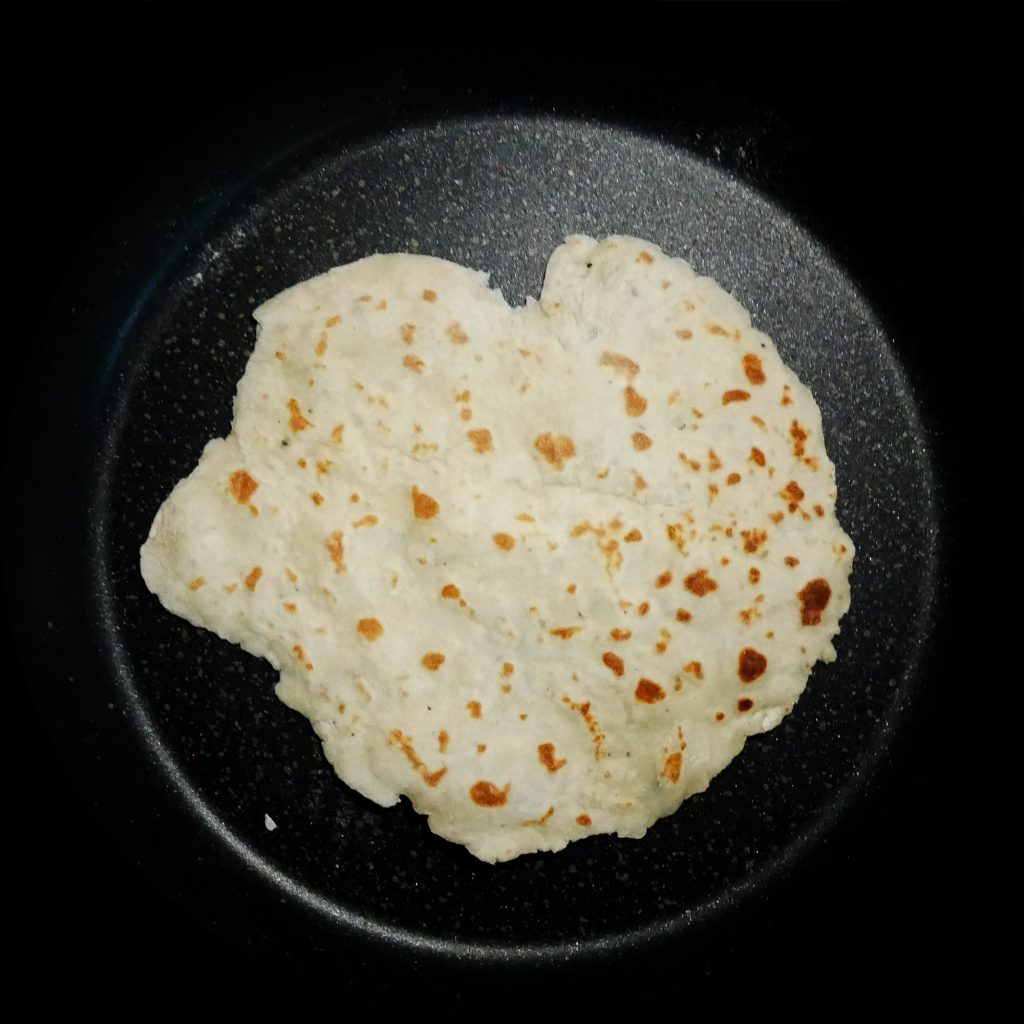 Verdict: Quick and easy to make, these pancakes are a perfect conduit for all sorts tasty fillings, although I would say sauerkraut is an essential. The dry frying make these lighter and less greasy than their more tradition egg based counterparts, although this is slightly offset by the generous brushing of melted butter. Do give these a try, you won't be disappointed.

Drink: Monday temperance.

Entertainment: A new set of contestants on 'Junior Bakeoff'.