Maltagliati, which translates as 'poorly cut' is made from the offcuts, whatnots, and unloved remnants of other more venerated pasta such as tagliatelle. Traditionally a food of the poor, this irregular shaped pasta was usually combined with other basic ingredients to create a cheap, wholesome dish much like the one below. The addition of the gremolata provides a zesty zingy low-cost alternative to Parmesan. Having never seen Maltagliati in the shops, we instead used a mixture of end of packet shapes and sizes.
Preparation time: 5 minutes
Cooking time: 25 minutes
Skill level: Easy
Serves: 2 human adults
Ingredients
pasta – odds, ends and whatnots – 200g
borlotti beans – 400g tin
garlic – finely chopped – 4 cloves
fresh rosemary – finely chopped – 2 tsp
zest of 1 lemon
olive oil – generous glug
s & p
Cook the pasta in boiling salted water until al dente.

Meanwhile put half the tin of beans into a food blender and blend to a smooth puree (add a little water if necessary.

Next, make the gremolata by mixing together the chopped rosemary, a finely chopped clove of garlic and the lemon zest. Add a little olive oil to loosen.

Heat a generous splash of olive oil to a large sauté pan and add 3 finely chopped cloves of garlic and gently heat through for a few minutes to infuse the oil.

Add the pureed beans along with a little pasta water and mix until smooth and creamy.

Add the pasta, the remaining beans and (if necessary) a little more pasta water and stir until everything is mixed together.

Serve immediately with a topping of the gremolata.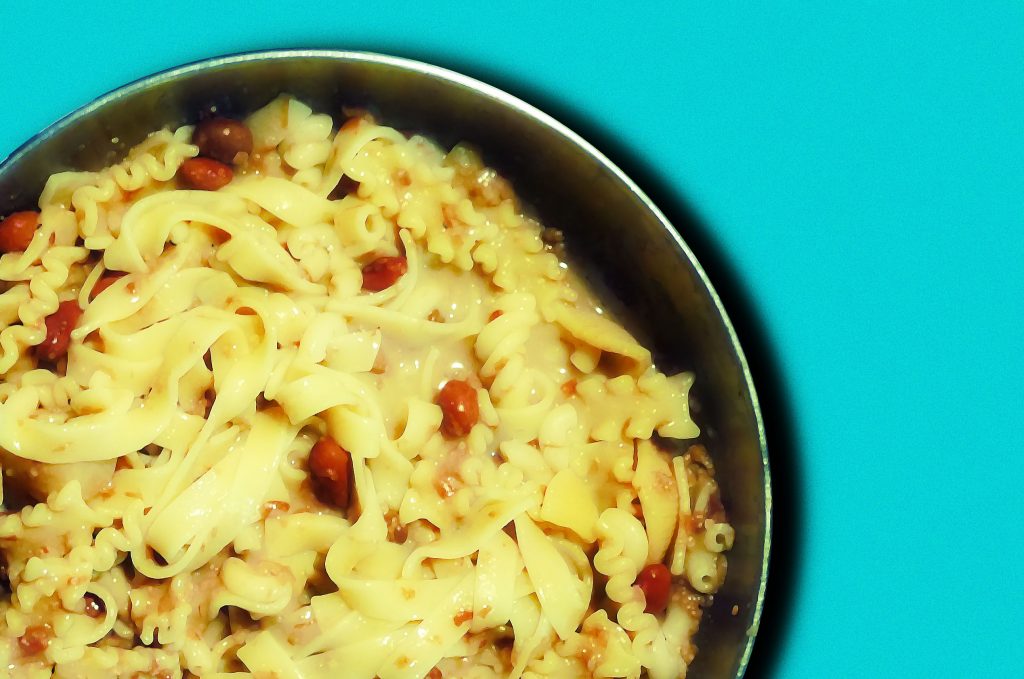 Verdict: A simple, easy, honest, tasty, and cheap midweek meal and a great way to finish off all those almost empty packets of pasta. The gremolata adds a much welcome zesty swagger and carefree brio. If you're searching for the perfect pasta sauce look no further than the yumblog archive: Pasta sauce #1 and Pasta sauce #2.

Drink: Dry January? Probably not.

Entertainment: 'Winterwatch' is back.