Saint Valentine visited Yumblog Villas on Sunday bearing Philosophy Football gifts, homemade cards and 650g of wet fish. All were welcome and put to good use.

If you fancy cooking the delicious looking burger above/below, be forewarned this recipe requires around 3 hours put aside for salting and chilling … that said, it's not as if you have people to see or places to go this side of the vaccine.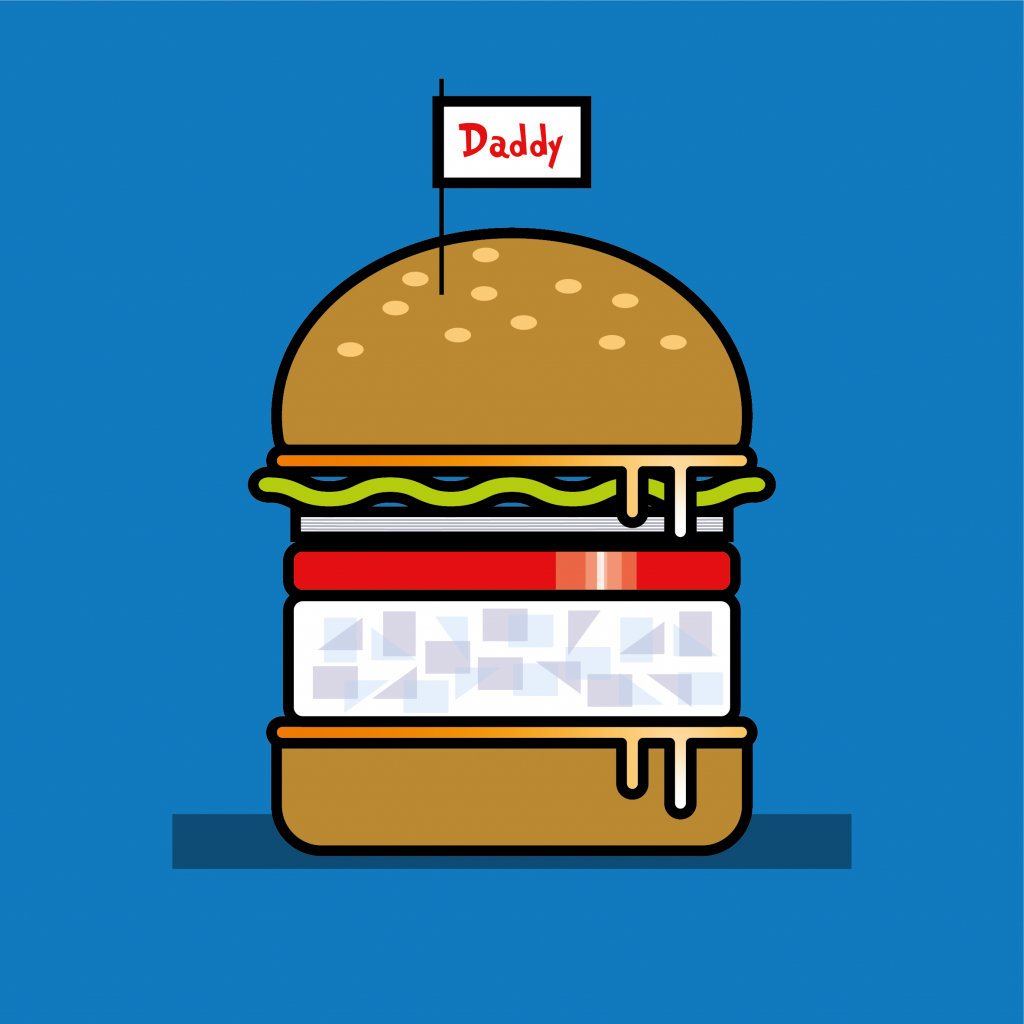 Preparation time: at least 3 hours
Cooking time: 10–20 minutes
Skill level: easy
Serves: 4
Recipe: based on a Tom Kerridge

For the burgers
cod (or other firm white fish) – skinned and pin-boned – 350 g
mackerel – skinned and pin-boned – 200g
raw prawns – peeled and de-veined – 100g
salt flakes – 1 tbsp
3 cloves garlic – crushed
capers – rinsed and finely chopped – 2 tbsp
bicarbonate of soda – 1 tsp
dill – small bunch – finely chopped
English mustard powder – 1 tsp
1 beef tomato – cut into 4 slices
1 small onion – cut into thin rings
1 little gem lettuce – leaves separated, washed and dried
s & p
4 soft white baps, halved

For the herby tartar sauce
(Hellman's) mayonnaise – about 6 generous tablespoons (use your judgement)
good handful of parsley – finely chopped
good handful of dill – finely chopped
1 gherkin – finely diced
lemon juice – squeeze
s & p

Place the fish fillets and prawns in a non-metallic container, sprinkle with the salt and set aside in the fridge for 2 hours. This will draw out some of the water and firm up the fish.

After the 2 hours remove the fish and rinse thoroughly under the tap to remove the salt. Pat dry with a clean tea towel.
Chop the fish and prawns very finely – we used a knife, but you could use a food processor, just be sure not to process to a pulp.

Place in a bowl and add the garlic, chopped capers, bicarb, dill, mustard powder, a twist of black pepper and mix everything together.

Form into 4 equal burgers, wrap in cling film and put in the fridge for at least an hour.
Meanwhile, make the herby tartar sauce by combining all the ingredients – taste and use your judgement on the exact proportions.

Lightly toast your baps.
Heat some oil in a large non-stick frying pan and over a medium heat, cook the burgers for about 4 minutes on both sides until cooked through and lightly golden. You may need to do this in batches depending on the size of your pan.

Construct your burger – illustration below: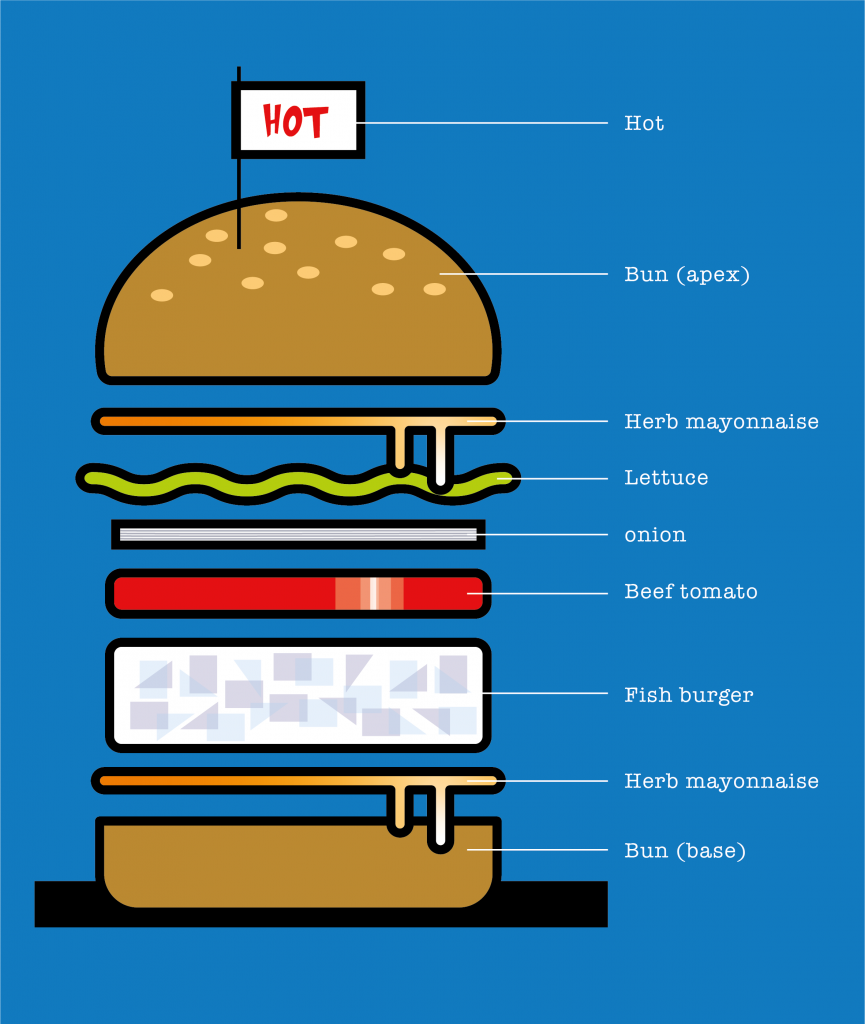 Eat your burger.

These burgers are fairly substantial, but a few chips wouldn't be unthinkable.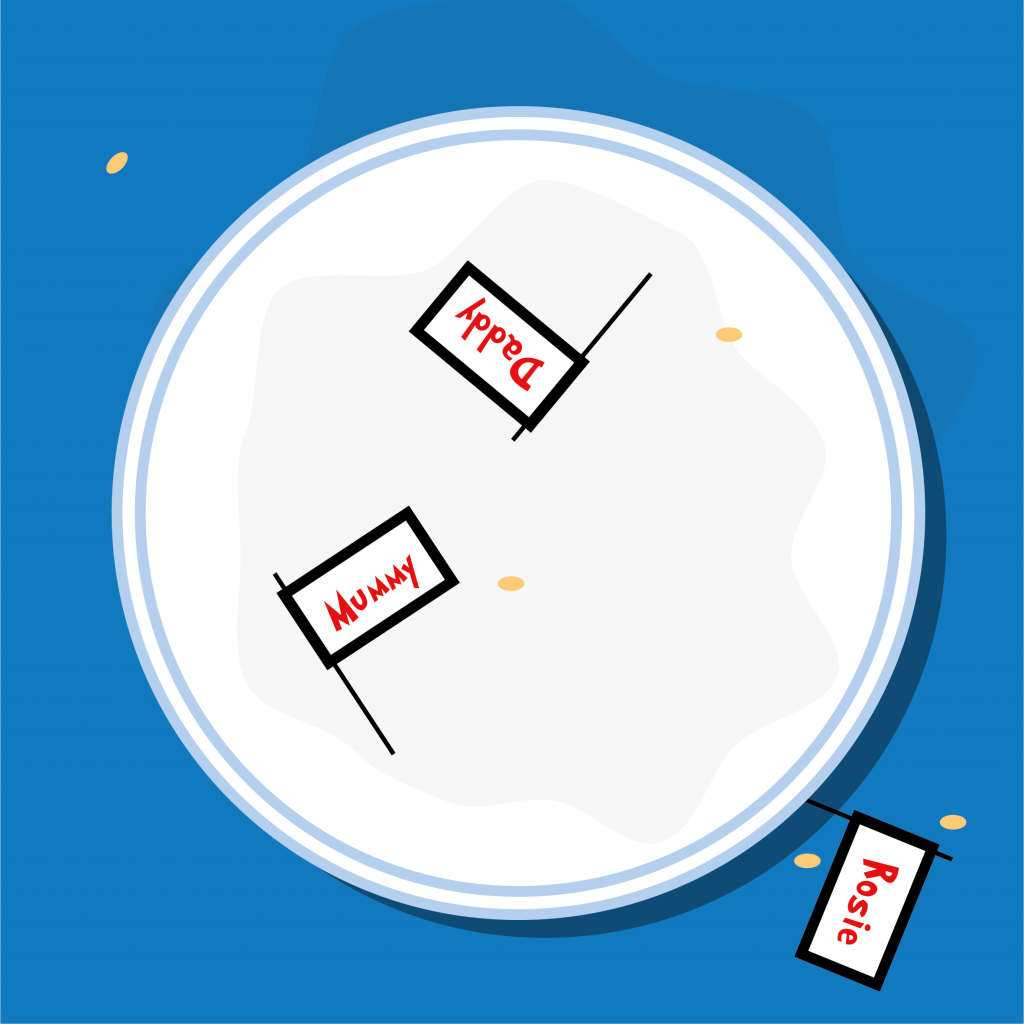 Classic Rick Stein end of cookery scene empty plate shot.
Verdict: In the spirit of Brexit and the new enlightened times of openness, honesty and political integrity we now live in, I feel I must be candid and 'transparent' dear reader(s) and confess our fishcakes were a tad on the salty side (somewhere between Walkers Ready Salted and the Dead Sea). However, fear not, the recipe above has been de-salinated to prevent such a thing happening to you.

If you're in the market for an indulgent fishcake, why not try Dave's Mam's killer fishcakes (with cheese sauce). Or if you've lost your appetite a McTory Burger.

Drink: Finished off the Tesco delivery.

Entertainment: Introduced the child to 'Karate Kid'. "Walk left, safe. Walk right, safe. Walk in the middle, you get squished like a grape"