As I had to line up outside the greengrocers in a long socially-spaced covid queue for over twenty minutes to buy, among other things, these three handsome leeks, I thought they should (in true Masterchef style) be made the 'star of the dish'.
This is a modified, and in my 'umble opinion, much improved Jme Oliver recipe.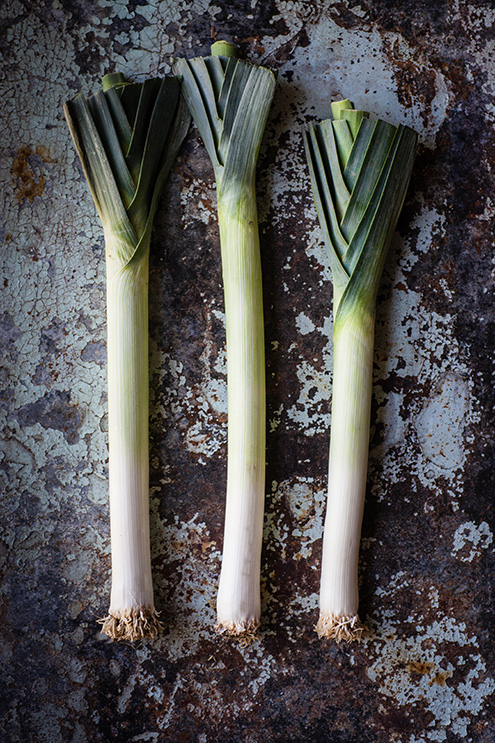 Preparation time: 5–10 minutes
Cooking time: 50 minutes
Skill level: Easy
Serves: 2 hungry people
Ingredients
3 leeks – finely sliced
4 big fat cloves of garlic – crushed and finely chopped
fresh thyme and/or rosemary – a few sprigs, leaves picked from stalk
unsalted butter – large knob*
olive oil – a good glug
dried spaghetti – 170g is about right for 2 people
Parmesan or Pecorino cheese – finely grated – 50g plus more to serve
1 free range egg – beaten
salt and pepper
First, trim, finely slice and thoroughly wash the leeks (they tend to be accompanied by mud).
Melt the butter in a large heavy casserole dish, then add the olive oil, chopped garlic and herbs.
When sizzling, add the leeks and 200ml of water, cover with lid and cook on a low heat for about 40 minutes, or until sweet and soft. (Stir occasionally and add a little more water if it starts to look dry).
Taste and season with salt and plenty of black pepper.
Meanwhile cook your spaghetti (cunningly timed so it is ready at the same time as the leeks)
Drain the spaghetti but retain a cup of the starchy cooking water.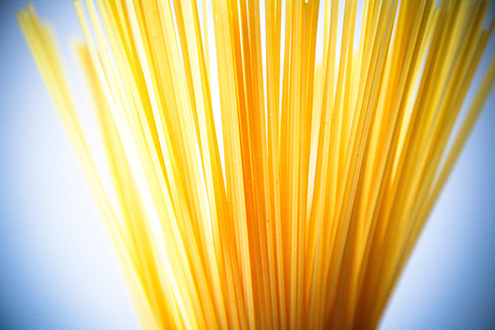 This is what spaghetti looks like
Add the spaghetti to the leeks and remove from the heat.
Allow to cool for 2 minutes then add the cheese and beaten egg and quickly mix everything together (if the pasta is too hot the egg will scramble).
If the sauce needs loosening up, add a little of the pasta water and mix.
Taste and season.
Serve with an generous grating of Parmesan and salad (if you want).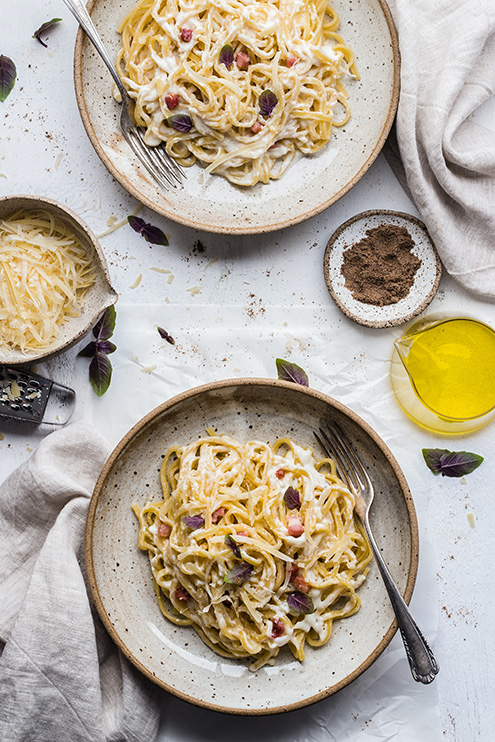 Artist's impression of what this meal sort of looks like. Since our (very expensive) camera was stolen on a Eurostar travelling through Belgium, Yumblog have had to rely on free stock images.
Verdict: A simple, delicious, sweet, rich and silken bowl of fortifying carbohydrate, making it the perfect midweek meal.

Other tasties to make with a leek are this Feta & Leek Borek, or for the more adventurous, this historically accurate ancient Roman Pullum Frontonianum.

Drink: Midweek temperance and anti-covid hydration.

Entertainment: We have now reached the semi-finals of Masterchef – really hope the dull smug rugby player gets knocked out soon.**
* Pnarf pnarf.
** He was.
If you enjoyed (rhetorical question, of course you did) the Christmas edition of Yumie Magazine, here are more from the archive: Issue one, issue two, issue four and issue five. Not entirely sure what happened to the third issue.