Yumblog Junior rarely gets involved in the cooking process, preferring instead to be the slightly ungrateful and generally underwhelmed recipient of a parent-prepared meal. However pandemics, close proximity, home education and a lot of time to kill, means times are a changing and she'll be sharing her parents' enthusiasm for the kitchen whether she likes it or not.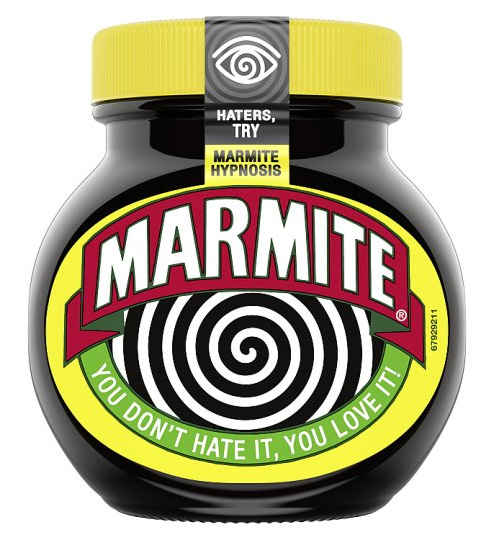 Preparation time: 5-10 minutes
Cooking time: 12-15 minutes
Skill level: Child's play
Ingredients
puff pastry (pure butter if possible) – 250g
plain flour – to dust
Marmite – 1 tsp
unsalted butter – softened – 1 tsp
1 egg – beaten
Cheddar cheese – grated – 50g
oil – for greasing
Make sure you remove the pastry from the fridge 30 minutes before start cooking.
Preheat your oven to 210 fan/gas mark 8.
Flour a surface and roll out the pastry to a rectangle about the thickness of a pound coin.
Mix together the Marmite with the soft butter and spread over the pastry with the back of a spoon, leaving an untouched 2cm border around the edges.
Brush the edges with the beaten egg and then sprinkle over the cheese keeping the border clear.
Lightly roll the pastry into a 'Swiss roll' and cut into 2 cm pieces.
Place on a lightly oiled baking tray and bake for about 12-15 minutes until risen and golden brown.
Transfer to a wire rack and allow to cool as much as you dare.
Eat warm or cold, although they'll probably all be gone way before they've had time to cool.
Verdict: Assuming you like Marmite and are not vegan, you'll love these salty, cheesy, buttery spirals of loveliness.

Marmite lovers could also spread it all over toasted slices of this
Perfect white bread, and/or cheese lovers could have a go at making
this 3 Cheese Risotto.

Drink: The perfect salty snack companion to a cold socially distant beer.

Entertainment: Introducing Yumblog Junior to Father Ted.