Straddling the seasons by paradoxically being both light and summery yet warming and wintery this dish could, if not prepared strictly to the recipe below, set up an inverted spiralling loop of cognitive dissonance capable of causing a brobdingnagian antithetical bi-cranial logic schism (and possible nose bleed). So be warned.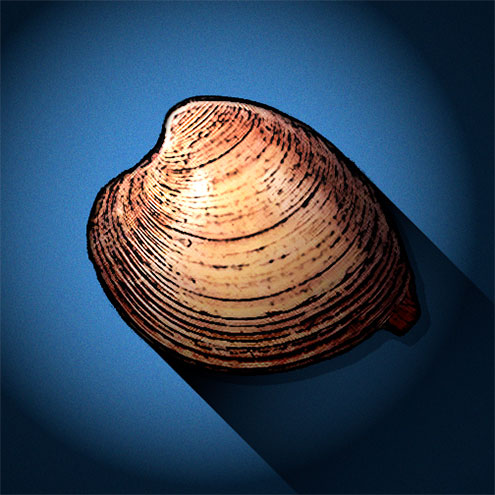 Preparation time: 10 minutes
Cooking time: 30 minutes
Skill level: easy

Ingredients
clams – cleaned and rinsed several times in cold water – 500g
1 onion – finely chopped
2 garlic cloves – crushed
parsley – small bunch – finely chopped
fish or vegetable stock – 200ml
can chopped tomatoes – 400g
jar of Spanish Alubias (haricot beans)* – 400g
white wine vinegar – 1tsp
smoked paprika – half tsp
plump, tasty olives, such as kalamata – handful – roughly chopped
olive oil
s & p
* You can of course use the more readily available can of haricot beans, but the Spanish jarred variety and plumper, softer and tastier.
Heat some oil in a heavy-lidded pan such as a Le Creuset and add the onion. Cook gently for about 5 minutes until softened.
Add the garlic, smoked paprika and half the chopped parsley and cook for a further minute.
Add the tomatoes, stock and olives and bring to the boil. Immediately reduce the heat, add the beans and vinegar and simmer for 10 minutes to reduce the liquid a little.
Scatter over the clams and cover with the lid.
Continue cooking for a further 5 minutes, shaking occasionally, until the clams have opened.
Taste and season with salt and pepper accordingly.
Scatter over the remaining parsley and serve immediately with a good crusty bread.
Verdict: A warm and comforting Saturday night fare. The beans are soft and creamy, the clams salty and sweet, and the olives little points of piquancy. Comes highly recommended with the Yumblog 5 star seal of approval.

Alternatively, your clams could be enjoyed with this garlic & nut picada, or your beans in this Haricot bean & carrot soup.

Drink: Beer followed by wine followed by zzzzzz.

Entertainment: Beck – more procedural and less noir than your average Scandi, but none-the-less compelling.