If, like us, you thought the tastiest way to deal with a beetroot was to borscht it, you're in for a treat – this is possibly tastier. Better still, apart from the beetroot and a bit of cream, it can be constructed from what are commonly called 'store cupboard staples'.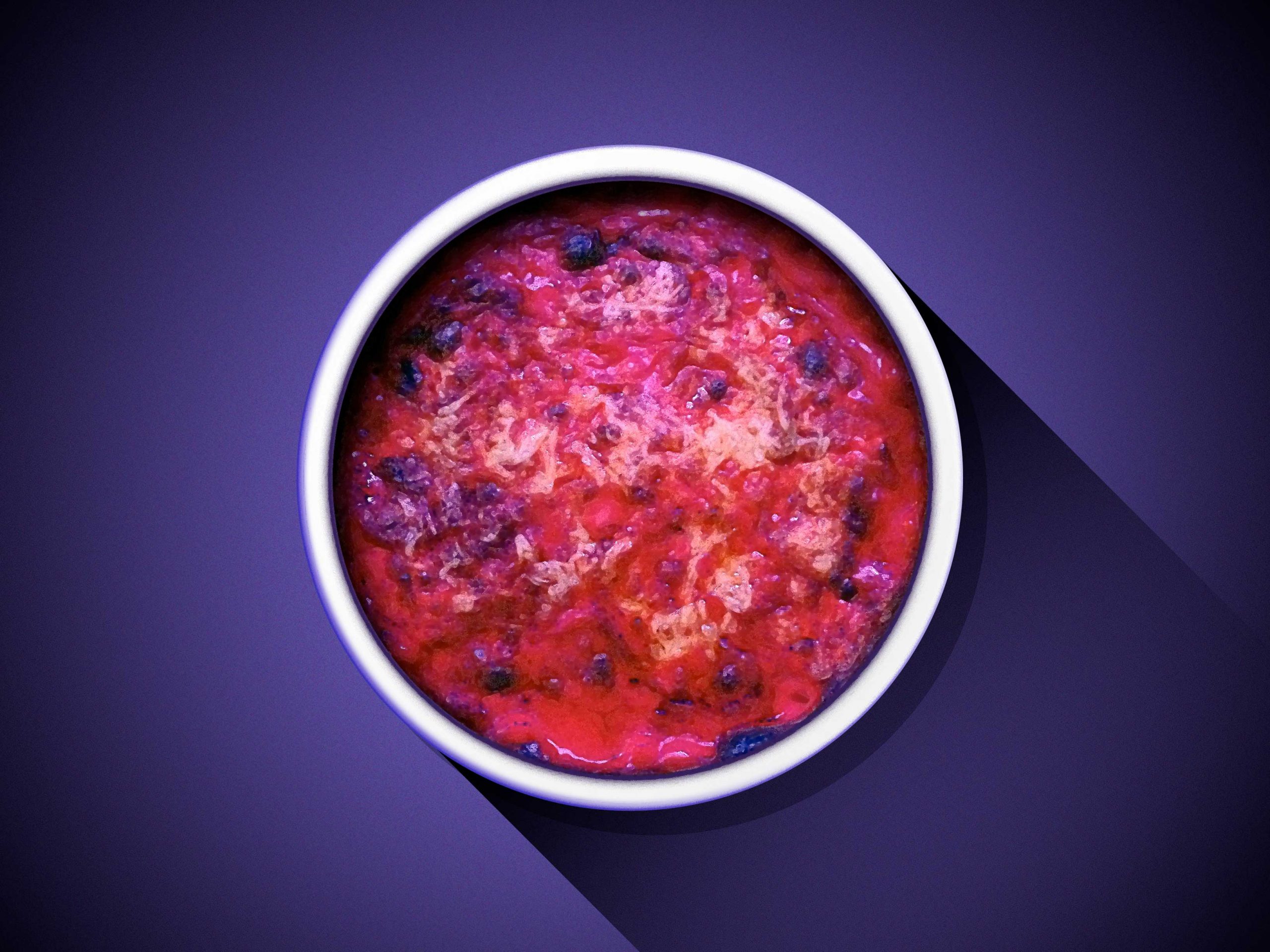 Preparation time: 20 minutes
Cooking time: 1 hour 30 minutes
Serves: 8 as a side, 3 as a main
Skill level: easy
Danger level: high (be mindful of your finger tips on the mandolin)
Ingredients
bunch of beetroot – 500g
potatoes (floury, such as maris piper) – 500g
double cream – 180ml
milk (blue, green, but not red) – 320ml
garlic – 3 cloves – crushed
6 sprigs of fresh thyme – leaves only
2 bay leaves
horseradish sauce – 8tsp
nutmeg – a grating
cheddar cheese – enough to grate over the top
s & p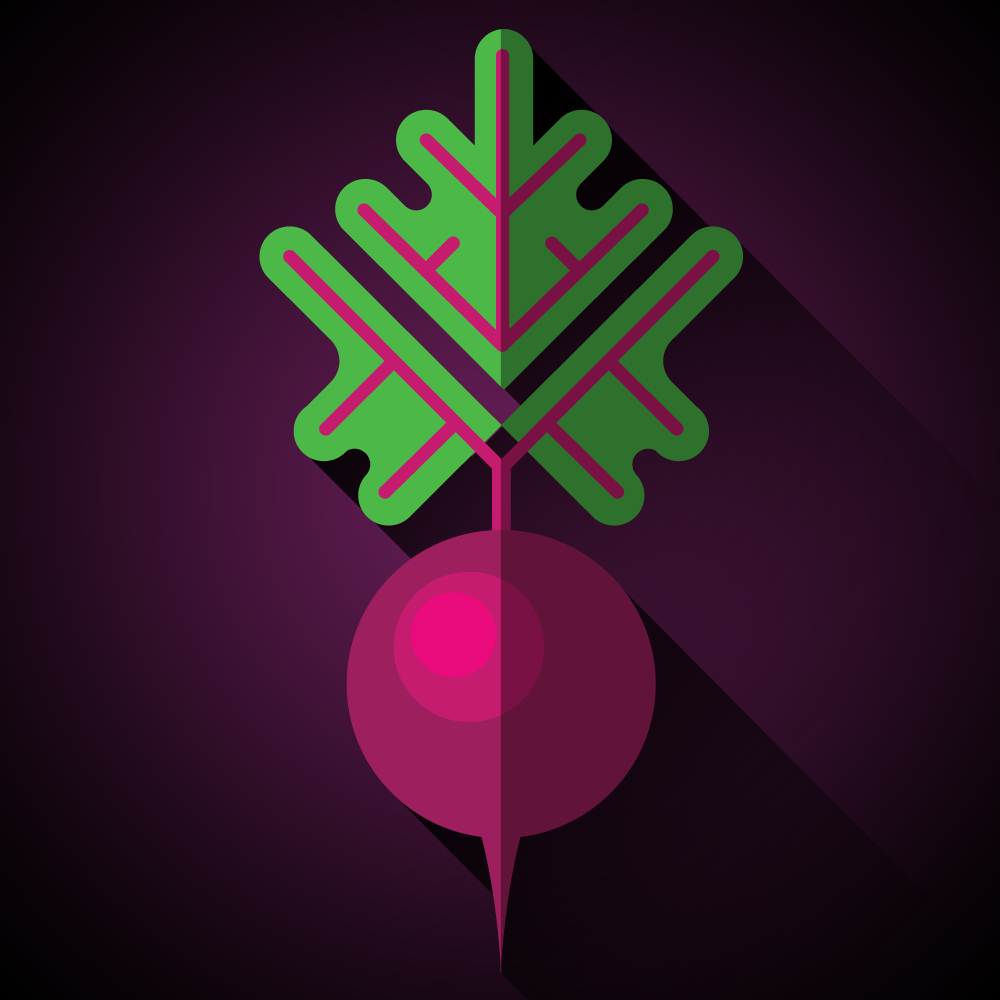 Preheat your oven to 200C/Gas 6.
Peel the beetroot and potatoes and slice as thinly as you can, ideally with a mandolin. Keep the beetroot and potato separate so they can later be layered alternately.
Put the milk, cream, garlic, thyme and bay leaves in a small saucepan and bring to a simmer. Remove from the heat and stir in the horseradish sauce and a grating of nutmeg. Season with salt and pepper.
Find a 1.5 litre gratin dish and pour in a little of the milk mixture. Alternately layer the potato and beetroot, each time pouring over some of the milk mixture and seasoning.
Finish with a layer of beetroot and a grating of cheese. Push everything down with the back of a spoon to ensure it is covered by the liquid.
Tightly cover with tin foil and bake for 45 minutes, then remove the foil, push the vegetables down again to ensure they stay moist, and bake uncovered for a further 30-45 minutes. The top should be crispy and browned and the vegetables soft and tender.
Remove from the oven and allow to cool slightly (5 minutes) before serving.
Although this can even be served as a side dish, it is substantial and rich enough to be a meal in itself, accompanied by a salad.
Enjoy.
Verdict: As warm and comforting as a hug from a polar bear in pyjamas. Rich, sweet and creamy with a peppery horseradish twang and a crunchy cheesy top. In a hyphenated word, de-lish.

Other ways to prepare your beetroot without resorting to the borscht: A burger, or chilled consommé.

Drink: This fell on a day of temperance, but would ordinarily suit a red as hearty as you dare.

Entertainment: The final of The Great British Bake Off. Congratulations to Nadiya for a well deserved win. Also congratulations to the Daily Mail for once again scraping the bottom of the hate-encrusted barrel of bile they think passes for journalism and managing to get a negative spin on the programme which was both racist and homophobic.