A few weekends ago saw the publication of the Observer Food Monthly Awards and their interesting choice of winner in the best blog category. With sales from her first book of a quarter of a million, offices in Bloomsbury, a 'core team' of three, a regular column in The Telegraph, oh and multi-millionaire parents, awarding Deliciously Ella first prize was hardly in the spirit of the competition. Besides, this is less of a blog and more of a monetised gauche portal into the Lalaland of energising soups, naturopathic nutrition, and self-regarding 'inspirational' twaddle. How on earth Ms Ella managed to top this reader voted poll with a following of only 580,000 on Instagram is beyond me.
I look forward to next year's best blog going to Jamieoliver.com, cheap eats to KFC, or more appropriately given the delicious Ella's lineage, Best Independent Retailer being awarded to Sainsbury's. Bitter? No. Just disappointed with The Observer.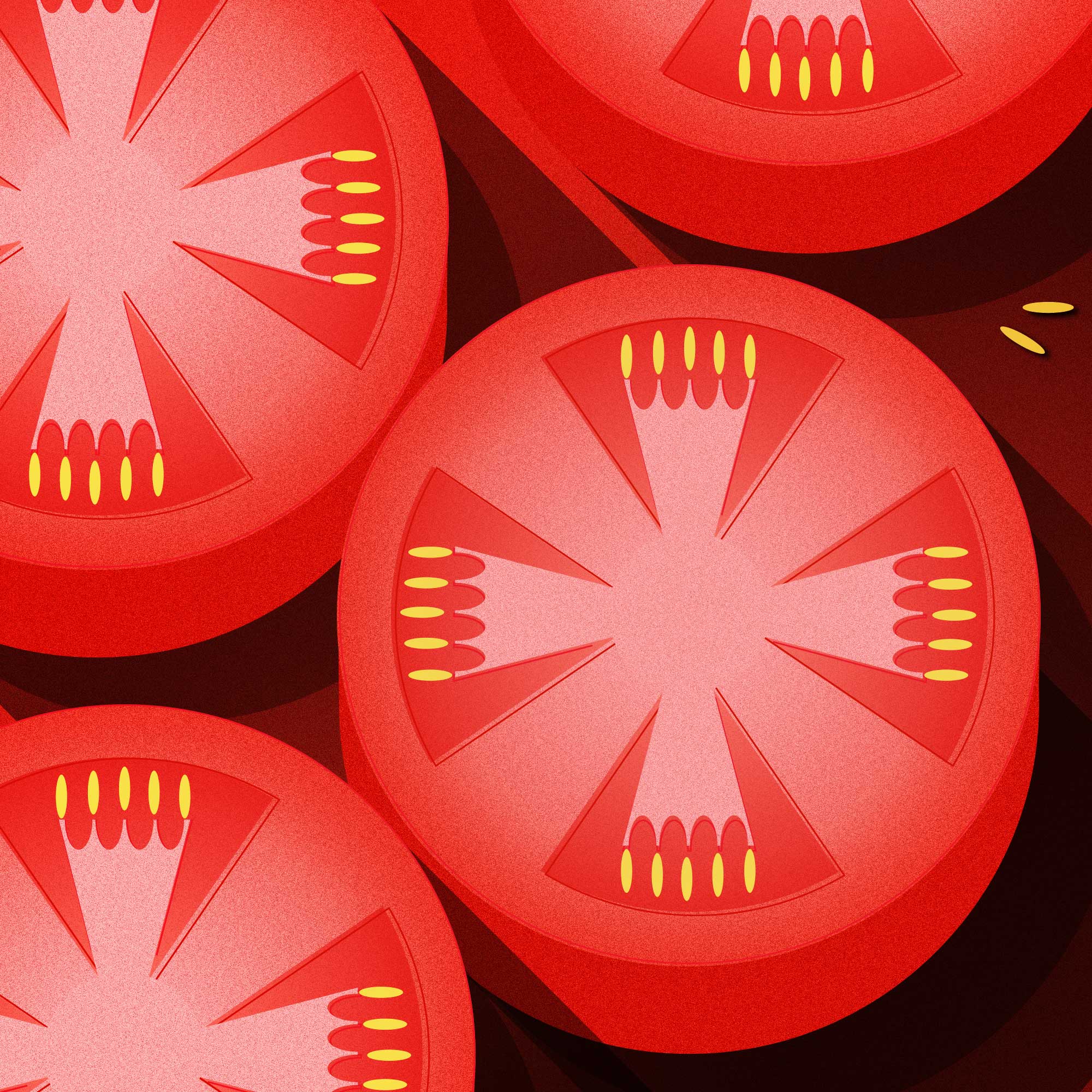 Preparation time: 15 minutes
Cooking time: 40-50 minutes
Serves: 4 people as a light dinner
Skill level: easy
Inspirational message of the week: It's nice to be nice
Ingredients
4 large beef tomatoes
arborio (risotto) rice – 160g
parmesan cheese – finely grated – 50g
grated rind of a lemon
olives (we used the black dry salty ones) – chopped – about 8
nutmeg – a grating
fresh basil leaves – finely chopped – start off with about 20
fresh mint leaves – finely chopped – start off with about 10
butter – melted – a generous knob
salt & pepper – quite a bit
Preheat your oven to 180c/gas 4.
Cut the tops off the tomatoes then scoop out the seeds and pulp into a bowl – you'll need to finely chop the pulp as you do this.
Generously sprinkle salt into the tomato cases and place upside down on a tray so any excess juice can drain out.
Add the cheese, lemon rind, olives, nutmeg, basil, mint and melted butter to the tomato pulp and season very generously with salt and pepper.
Meanwhile cook the rice in plenty of slightly salted water for 10 minutes, by which time it should be about half done and very al dente.
Drain the rice and stir into the tomato pulp mixture.
Taste and adjust the seasoning, adding more herbs/olives if required.
Spoon the mixture into the tomato cases, pop on the lids and place in a baking dish.
Bake for 30-40 minutes until the rice is tender (with perhaps just a little risotto-like bite).
Allow to cool a little before serving.
This can be eaten as the main event with a crisp salad, or as a substantial accompaniment to something meaty and non-vegetarian.
Verdict: Herby, zesty and sweet with little pockets of salty tastiness. Very good indeed, if generously seasoned. Experiment with different additions to the rice such as sun-dried tomatoes, capers, chives…even tuna.

Excess tomatoes could be sauced, or even essenced.

Drink: Water, fizzy, Aldi, 19p.

Entertainment: Who's on my T-shirt tonight?