This could possibly be the last comforting soup of the season as summer has finally reached these parts and the Pennines are roasting under 40 degrees of searing Yorkshire sunshine. Evenings are now spent sitting in the dappled shade of Hebden Bridge olive groves, drinking ice-cold Albariño, and listening to the song of the cicadas high up on the parched scrubland of the Tops. From here until September there'll be an unbroken stretch of relentless heat only occasionally relieved by an aromatic breeze wafting down the A646 from Mytholmroyd.
Preparation time: 10 minutes (plus 3-4 hours soaking)
Cooking time: about 1 hour and 10 minutes
Serves: 4
Skill level: easy
Ingredients
dried haricot beans – 500g (soaked in water for 3-4 hours
4 garlic cloves, peeled
fresh parsley – small bunch
carrots – finely chopped – 500g
1 ripe tomato – halved
good vegetable stock – 1.25 litres
olive oil – a generous glug
s & p
4 thin slices of good bread such as sourdough
Start by boiling the beans in plenty of unsalted water along with 2 crushed garlic cloves, the stalks from the parsley and the 2 tomato halves, until they are cooked but still have a little bite – about 30-45 minutes.
Drain and discard the garlic, stalks and tomato skin.
Heat some oil in a saucepan and add the remaining garlic (roughly chopped) and carrot. Cook over a medium heat for 3-4 minutes and then add the cooked beans, stock and roughly chopped parsley leaves.
Simmer for 20 minutes.
Remove half the beans, puree with a hand blender and return to the pan.
Taste and season with salt and pepper.
Toast the bread and put at the bottom of each bowl. Drizzle with olive oil and sprinkle over a little salt.
Pour over the soup and serve.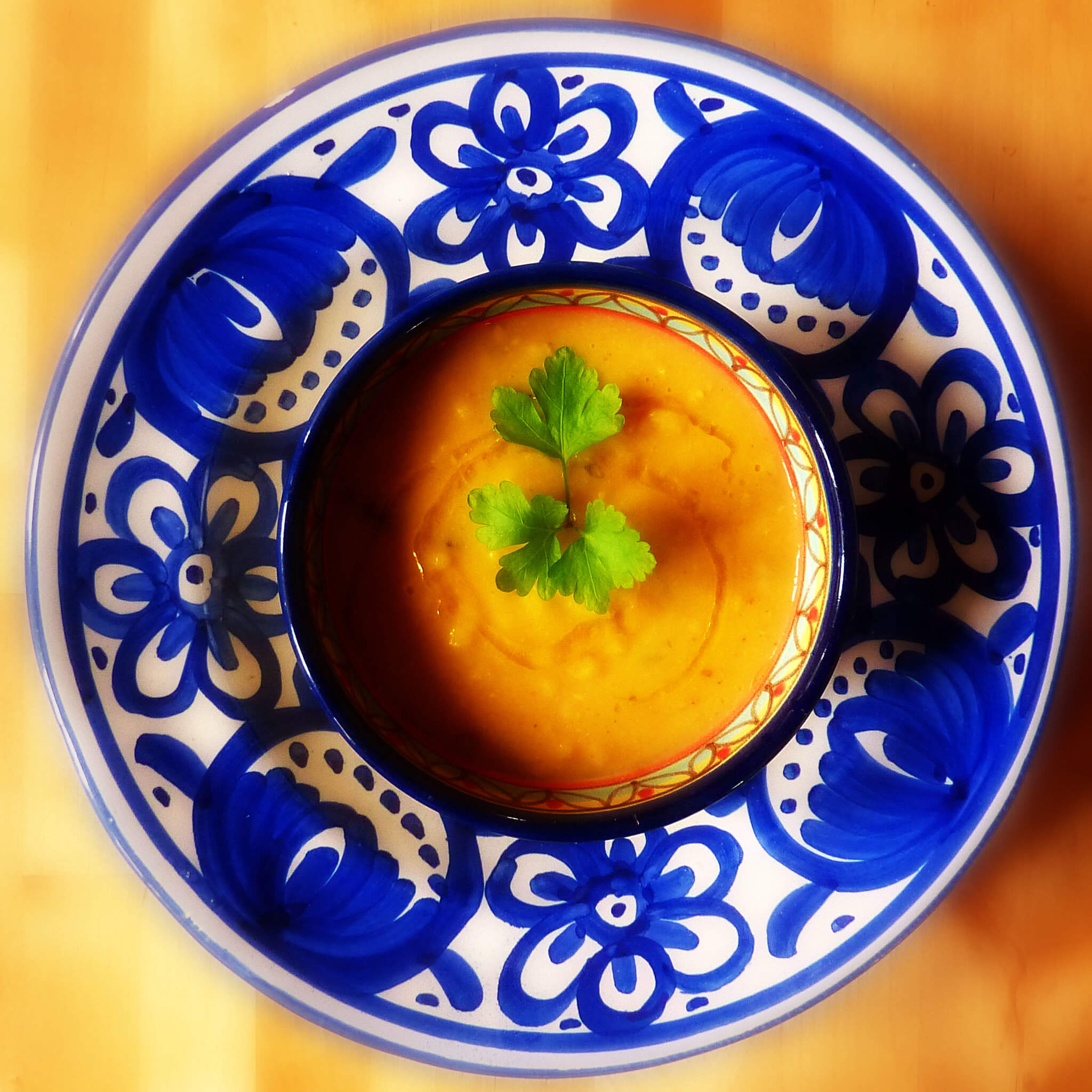 Verdict: Hearty, tasty and comforting. You could of course use tinned beans if in a hurry. Other soups worth tasting are Mushroom and Cream of celery.

Drink: Austerity turns up uninvited at Yumblog Cottage … so no booze until Thursday.

Entertainment: Making plans.