Another dish with an Asian theme. Appropriate considering the news from the Tory party conference this week is that we'll all (or at least the low paid lesser orders) soon be 'working like Chinese'. Excuse the slip of the tongue, but even amongst such stiff competition, the Right Honourable Member of Parliament for South West Surrey stands out as a complete and utter total 'hunt'.
Beyond contempt. Beyond parody. Beyond belief.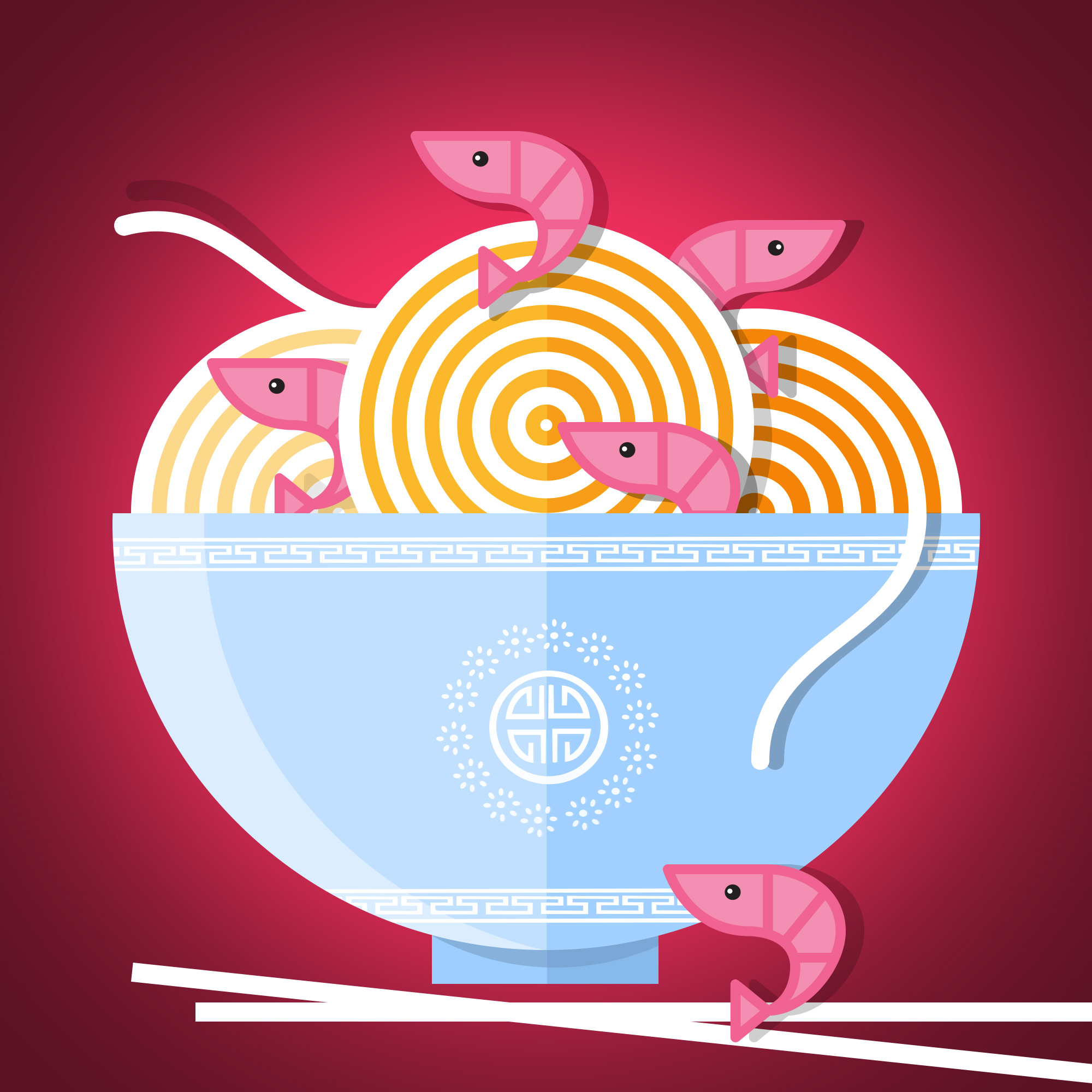 Preparation time: 15 minutes
Cooking time: 10-15 minutes
Serves: 2
Skill level: Easy peasy lime squeezy
Ingredients
For the salad:
udon noodles – 140g
2 Lebanese cucumbers – thinly sliced lengthways
2 spring onions – thinly sliced diagonally
raw prawns – peeled and de-veined – 240g
coriander – handful – roughly chopped
garlic – 2 cloves – finely chopped
For the dressing:
light soy sauce – 35ml
white wine (or rice) vinegar – 25ml
vegetable oil – 25ml
tahini – 2tsp
juice of half a lime
1 chilli – finely chopped
fresh ginger – finely grated – 1tsp
sesame oil – drop
To serve:
For the salad:
Cook the udon noodles in a large saucepan of salted boiling water as per instruction on the packet, or until just tender.
Drain and refresh under cold running water.
Meanwhile thinly slice the cucumbers lengthways with a potato peeler and thinly slice the spring onions on the diagonal. Put in a bowl, season with a little salt and set aside.
Heat a small skillet, add a handful of sesame seeds and dry fry until lightly golden and toasted. Set aside.
For sesame-ginger dressing:
Combine all the ingredients in a bowl and lightly whisk until smooth. Be careful with the sesame oil as it is incredibly potent … just a drop or two.
Season with black pepper and taste, adjusting the balance to suit your desires.
For the prawns:
Heat a little vegetable oil in a large heavy-bottomed frying pan, add the prawns and garlic, and gently fry for a few minutes until pink and cooked through.
Plate up:
Divide the noodles between two bowls, top with the cucumber/spring onions and pour over the dressing.
Casually toss on the prawns, sprinkle with sesame seeds and scatter over some chopped coriander.
Serve.
Verdict: Sweet succulent prawns, crunchy salad and soft noodles, nattily dressed in tang and chilli heat. A midweek treat which gets more piquant the deeper you delve into the bowl.

If you have a few prawns left over, why not use to top this chilled summer soup, or combine with rosemary, garlic and butter beans.

Drink: Beginning of week H2CO3

Entertainment: A double helping of 'Mountain Goats'…The Guardian may hate it, but we have a growing fondness for this silly Scottish sitcom.