How about something unusual and tasty which requires the minimum amount of preparation and no cooking? You'd be a fool not to.
Another recipe from the infallible Polpo Venetian cookbook.
Preparation time: 15 minutes plus chilling overnight
Cooking time: none
Makes: a lot
Skill level: easy
Ingredients
4 egg yolks (medium free-range)
caster sugar – 160g
unsalted butter – at room temperature – 180g
cocoa powder – 100g
mixed nuts such as hazelnuts, walnuts, pistachios – 200g
dried fruit such as apricots, figs and prunes – roughly chopped – 150g
trifle sponge fingers (savoiardi) – broken into 5mm  pieces (ie small but not crumbs) – 200g
fine sea salt – a good pinch
Beat the egg yolks with the sugar and then add the butter, cocoa powder and salt, beating all the time until you have a nice smooth creamy paste.
Mix in the fruit, nuts and broken sponge fingers. This takes longer than you might think.
Spoon onto a sheet of tin foil and roll into a sausage about 5cm wide.
Transfer to a piece of cling film, seal (like a sausage) and refrigerate overnight.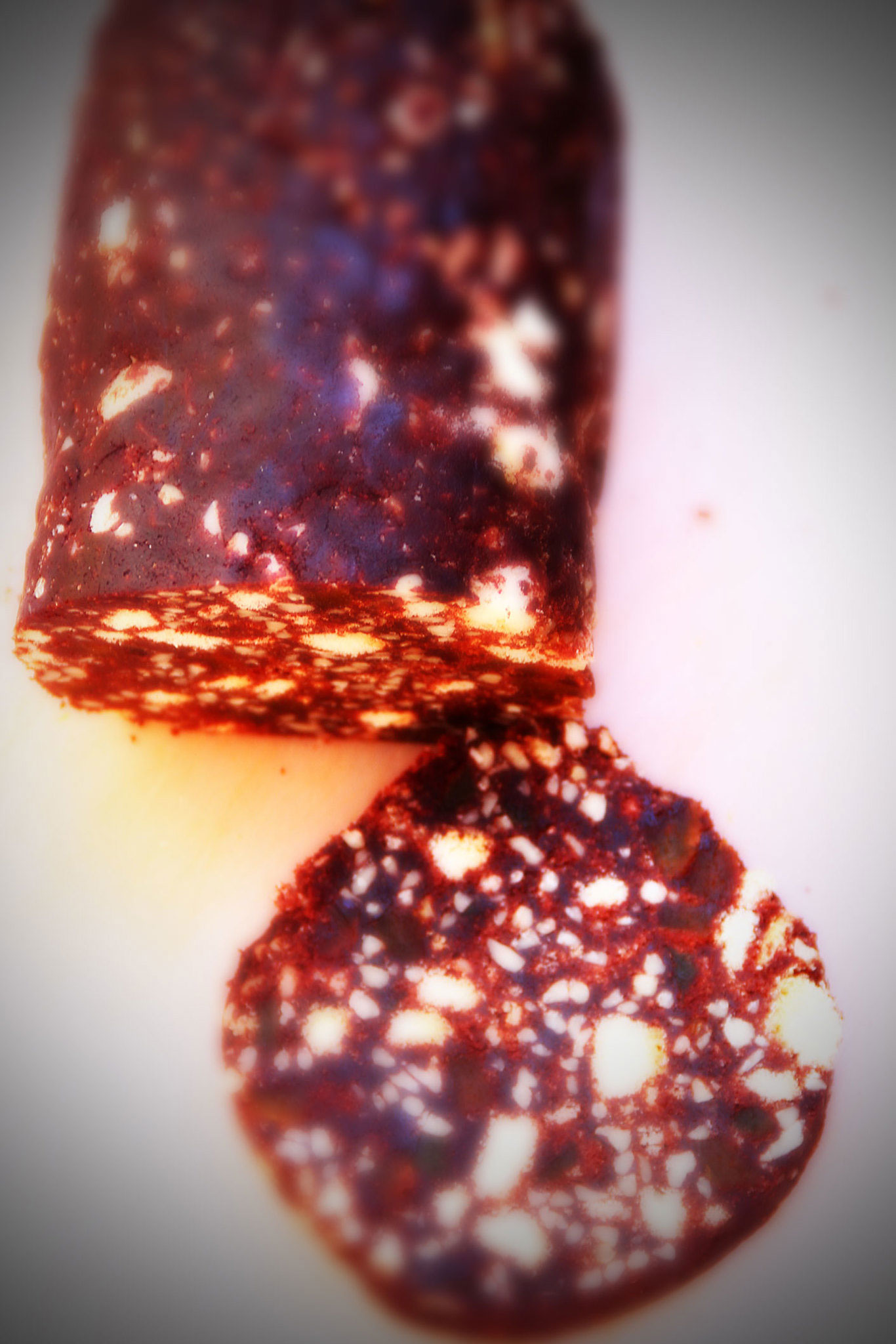 Slice into rounds and enjoy with a glass of dessert wine or a good strong coffee.
Verdict: Surprisingly rich but utterly moreish until you realise you've gone too far. Other chocolate delights to consider are ChocChip™ Cookies or Chocolate & Honey Meringues.

Drink: As said, a glass of dessert wine or a good strong coffee.

Entertainment: Currently (slowly) working our way through a 'Sapphire and Steel' boxset.