Needing as we did to both satisfy a craving for something sweet and shift some particularly average Christmas chocolate balls from Lidl, these ChocChip™ Cookies perfectly fulfilled both requirements. Obviously you don't need to rush to Lidl and rummage through the 'end of line' slop bucket in search of the last remaining net of stale Yule Chocco Balls as they can be substituted by any chocolate you like. Green and Blacks 70% if you're posh…Smarties if you're common…you know which you are.
Preparation time: 15 minutes
Cooking time: 12 minutes
Skill level: easy
Makes: about a dozen, plus lots of tasty trimmings
Ingredients
butter – softened – 113g
light brown sugar – 146g
1 egg – beaten
plain flour – 128g
baking powder – ½tsp
vanilla extract – 1tsp
chocolate chips (or chopped up chocolate) – 90g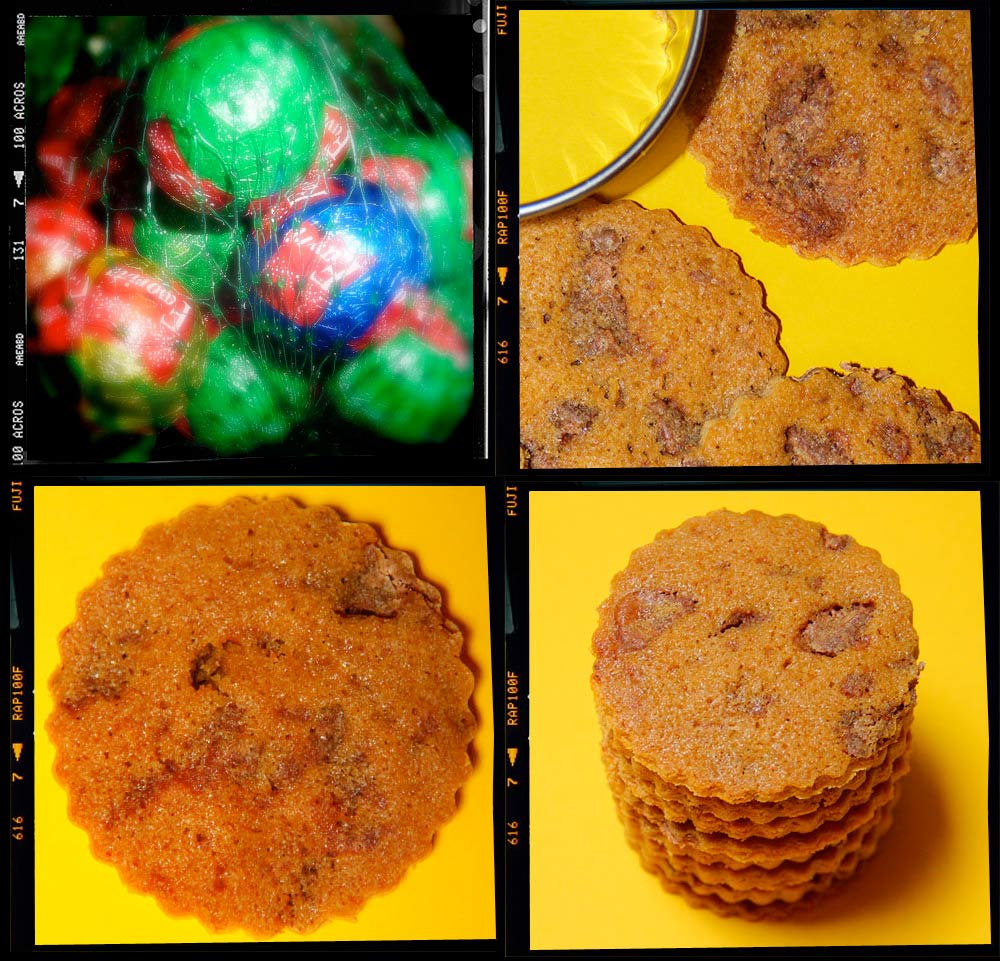 Preheat your oven to 190°C/Gas Mark 5.
Grease 2 baking sheets.
In a bowl beat together the butter and sugar until light and fluffy.
Beat in the egg.
Mix the flour and baking powder together and then stir into the butter mixture.
Add the vanilla extract and stir.
Finally stir in the chocolate chips of your choice.
Spoon dollops of the mixture onto the baking sheets – leave plenty of room between them as they will spread considerably.
Bake in the oven for 10-12 minutes until golden brown.
Leave to cool on a wire rack.
If you want a neater cookie, trim with a cookie cutter (and eat all the trimmings).
Verdict: Crunchy on the outside, chewy in the middle, chocolate throughout. Very good indeed.

Drink: Makes a good dunker.

Entertainment: Sitting on the sofa with a poorly Yumblog Junior watching 'Timmy Time'.