Summer has eventually arrived in the UK. It has even managed to reluctantly drag itself all the way up to Yorkshire where, tripping over Stoodley Pike and tumbling down the hill it collapsed bloody and exhausted in our very own back yard. In fact one afternoon it was so balmy I was able to pop out down to the One Stop Shop wearing only one cardigan under my kagoule.
Summer in these there parts brings with it two inevitables – barbeques and midges. We enjoyed this recipe at the former whilst sitting in an angry cloud of the latter.
Preparation time: 5 minutes plus at least 30 minutes marinating
Cooking time: 8-10 minutes
Serves: 2 although there is enough chermoula to stretch to 4
Skill level: easy
Ingredients
2 large thick swordfish steaks
For the chermoula:
3 garlic cloves – finely chopped
ground cumin – 1½ tsp
paprika – 1 tsp
½ red chilli – deseeded and chopped
juice of 1 small lemon
extra-virgin olive oil – 4 tbsp
fresh coriander – chopped – 2 tbsp
fresh mint – chopped – 2 tbsp
s and p
Mix all the chermoula ingredients (except the mint and coriander) in a bowl. Season with salt and pepper.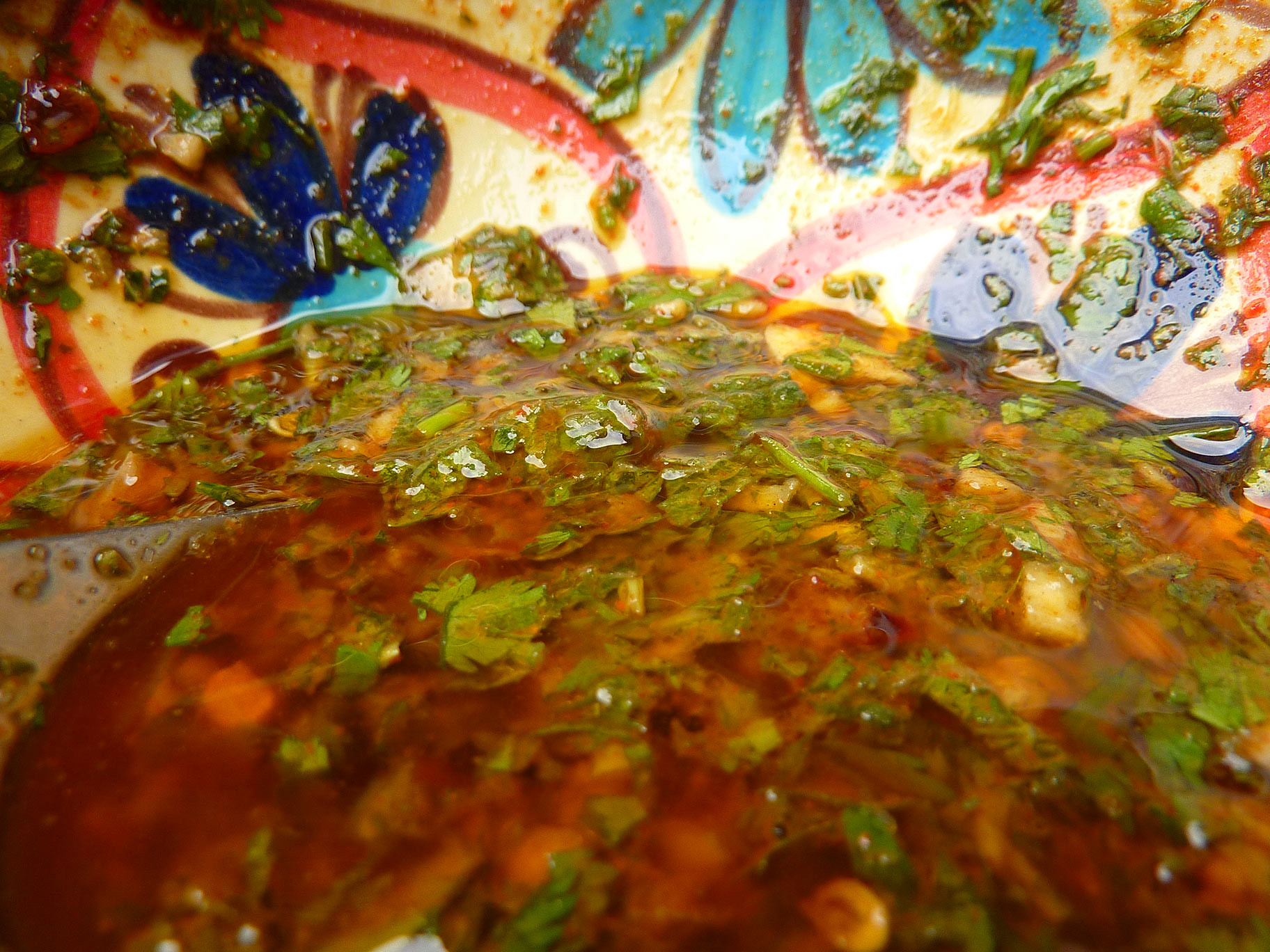 Put the swordfish steaks on a plate and season with salt and pepper.
Spoon half the chermoula over the swordfish steaks, rub well in, cover with cling film and chill in the fridge for at least half an hour.
Light your barbecue half an hour before you want to cook.
Place the steaks on the barbecue and cook for about 4 minutes on each side … cooking time will obviously depend on the thickness of the steaks and the temperature of the barbie.
Meanwhile stir the chopped mint and coriander into the remaining chermoula, taste and adjust the seasoning.
We served ours with a potato salad and a green salad.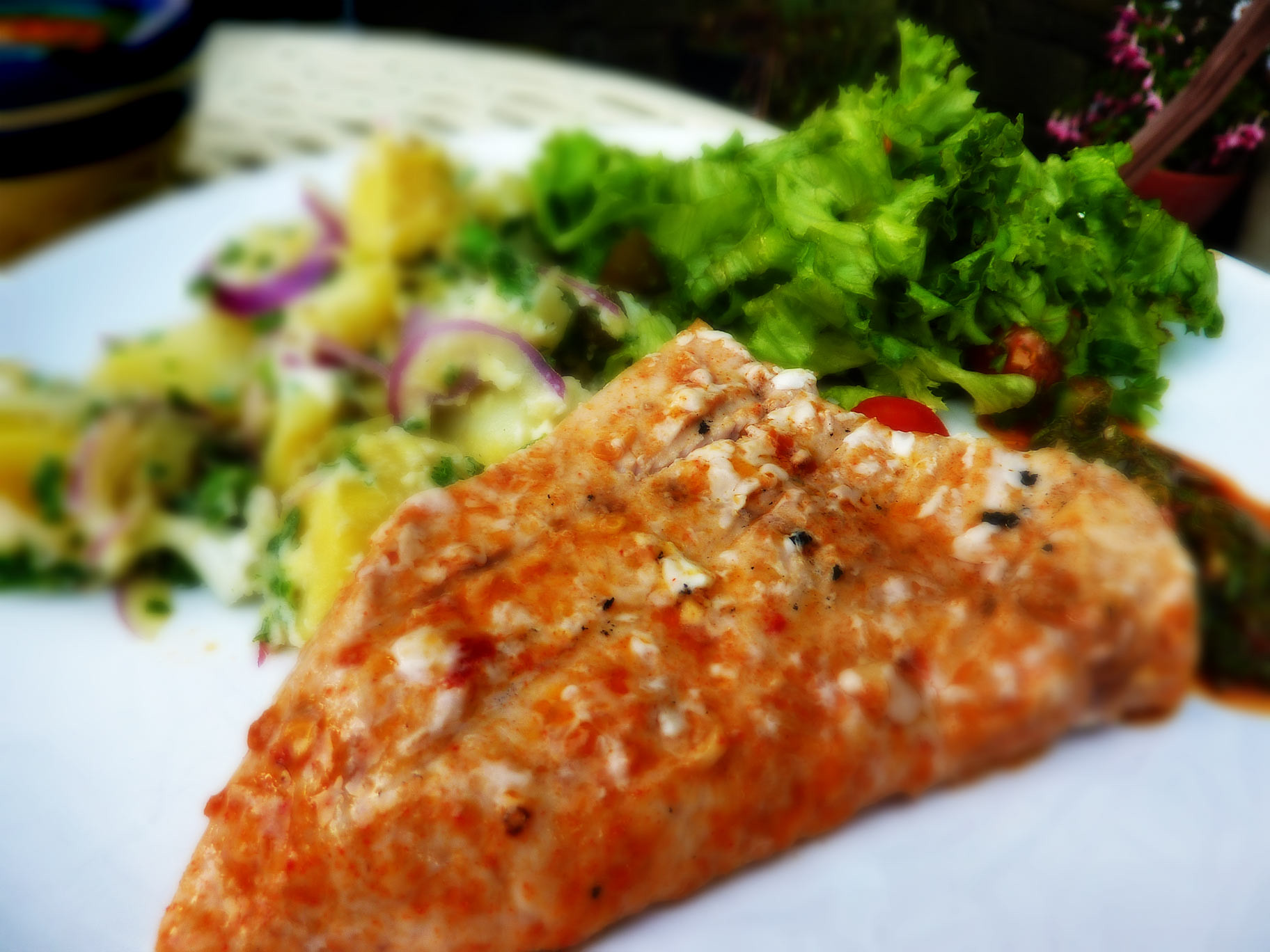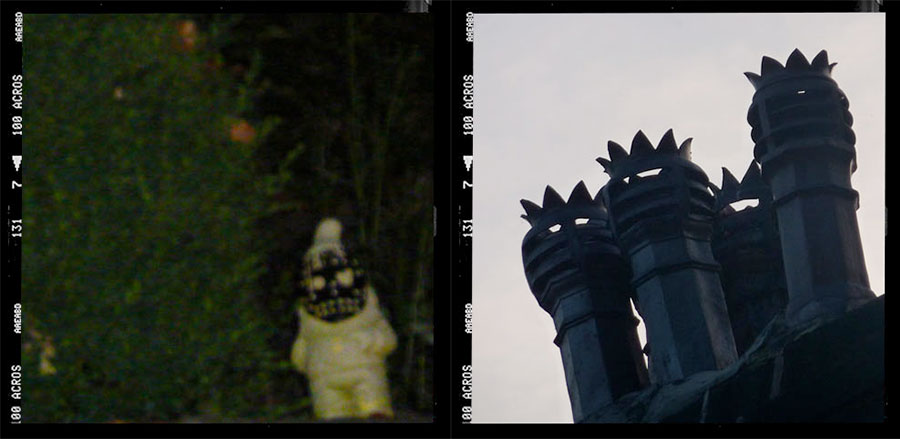 Verdict: A succulent thick meaty smokey steak and a sharp, hot, full-flavoured sauce. Very good indeed.

Drink: Ale, lager, lager, lager, lager, red, red.

Entertainment: Swatting at the midges which had managed to survive the chemical death cocktail of Deet and Avon 'Skin So Soft'.