"Oh Pater, dearest…" exclaimed Yumblog Junior from her preferred leather winged Bergere situated in the Soft Play and Cigar Lounge of The Junior Carlton Club, "It says here in the esteemed 'Livre de Cuisine des Monsieurs Hommes' that Chef Marcel Muddle has created the most divine cornflake encrusted Petits Beurres which evidently are the talk of Parisian society! Oh Pater dearest, can we bake some forthwith, can we, can we?" And so starts a typical day here at Yumblog Cottage …
Preparation time: 10 minutes
Cooking time: 20 – 30 minutes
Makes: About 10 large biscuits
Skill level: So easy a 3 year old could do it (with a little adult supervision)
Ingredients
self-raising flour – 125g
caster sugar – 75g
butter – softened – 100g (Mr Muddle calls for margarine, but he was a product of the '70s)
half an egg – beaten
vanilla essence – 1tsp
cornflakes – crushed – a few handfuls
salt – pinch
Pre-heat your oven to 180c/gas mark 5.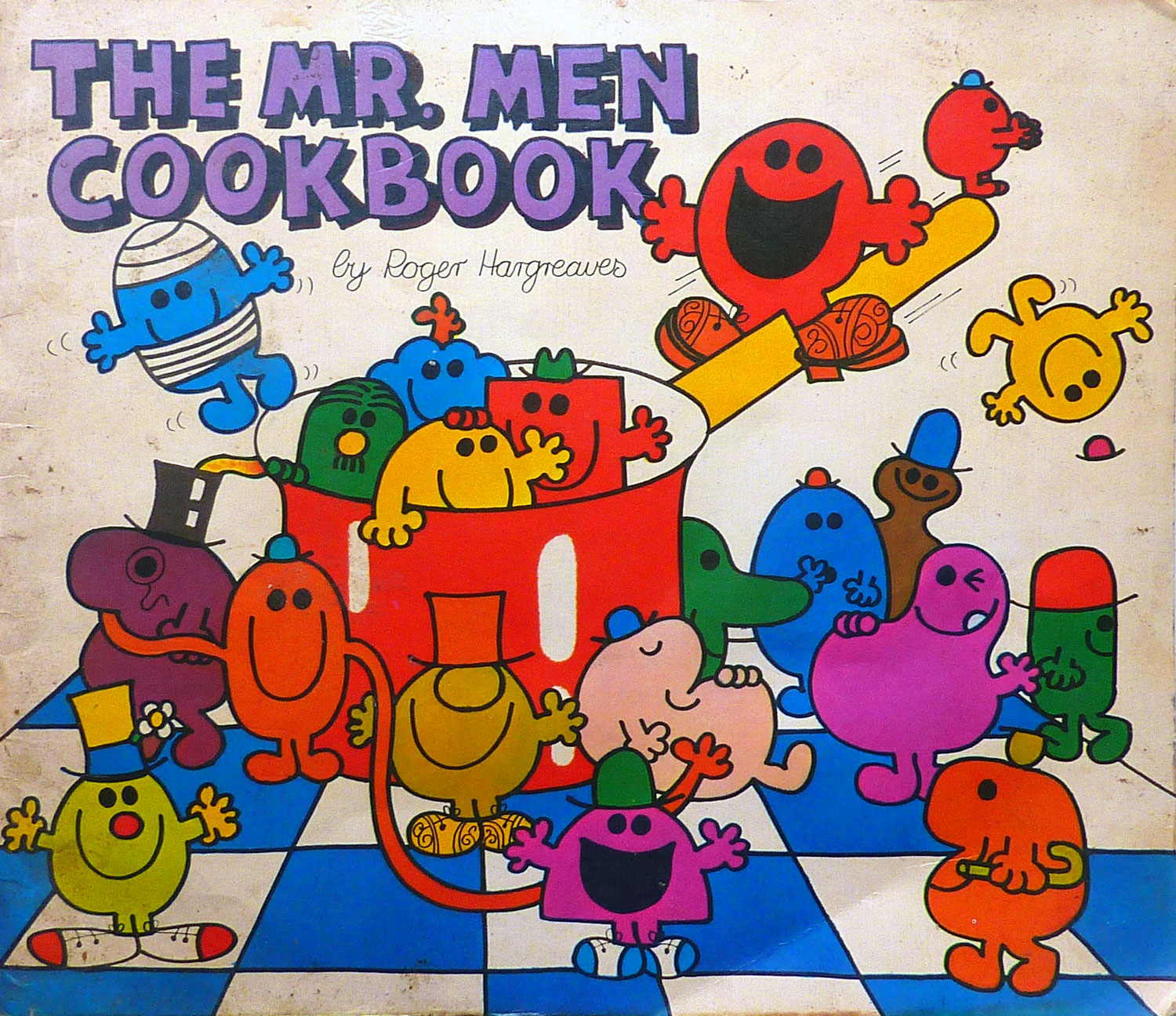 Prepare your child. Hands washed. Pinny tied. Chair to stand on.
Find a large bowl, add the sugar and softened butter and cream together with a wooden spoon.
Add the half egg and vanilla essence and mix together.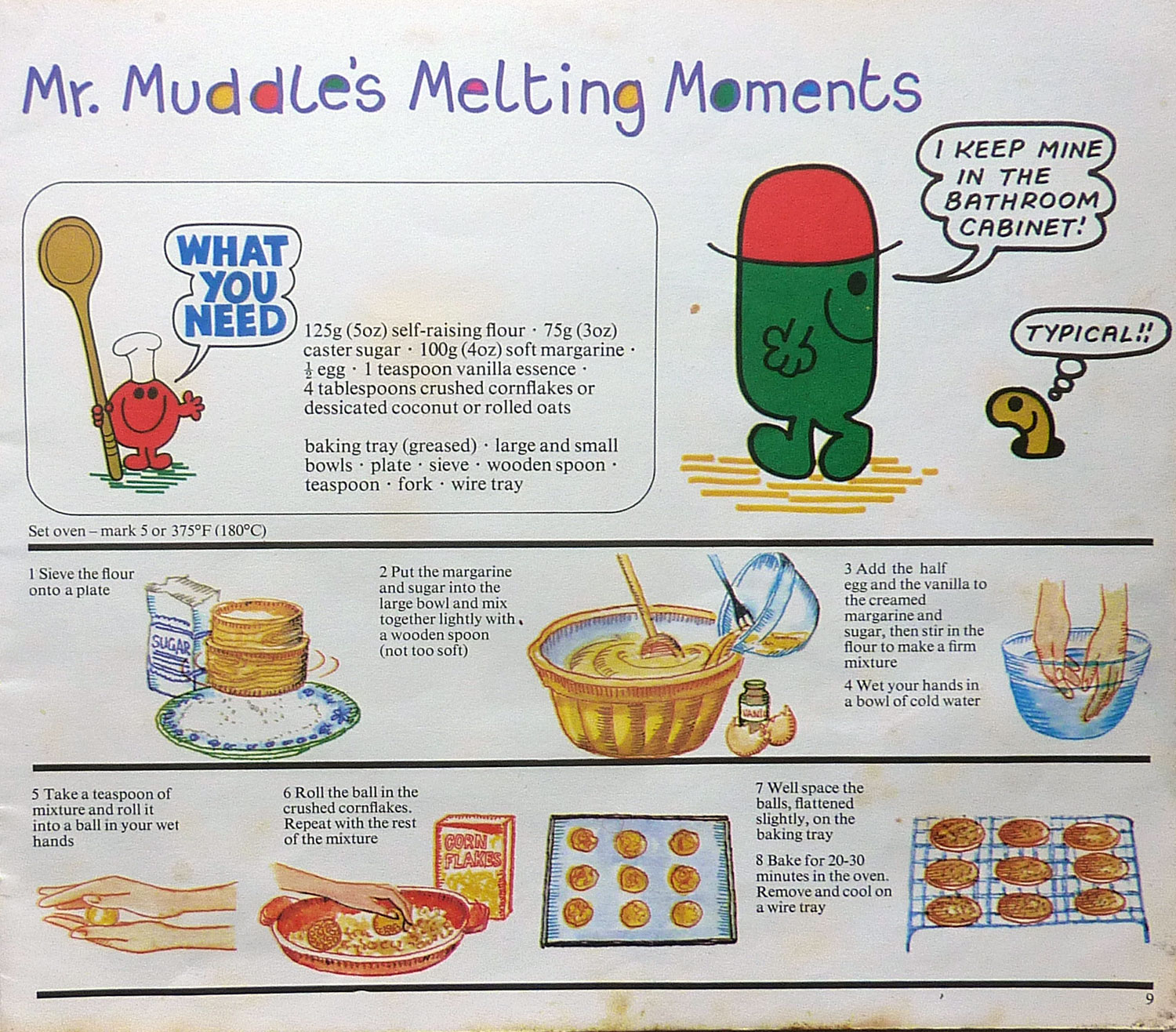 Sift in the flour along with a pinch of salt and mix everything together (use your hands) until it forms a firm ball of dough.
Crush up some cornflakes and scatter onto a plate.
Take a teaspoon of the biscuit mixture and roll into a ball
Roll in the crushed cornflakes until thoroughly coated.
Place on a greased baking sheet and slightly flatten to more of a disc shape.
Watch your child lose interest and wander off to find something more exciting to do.
Continue this process until you have used up the dough.
The biscuits will spread considerably when baking so keep then well spaced on the baking sheet.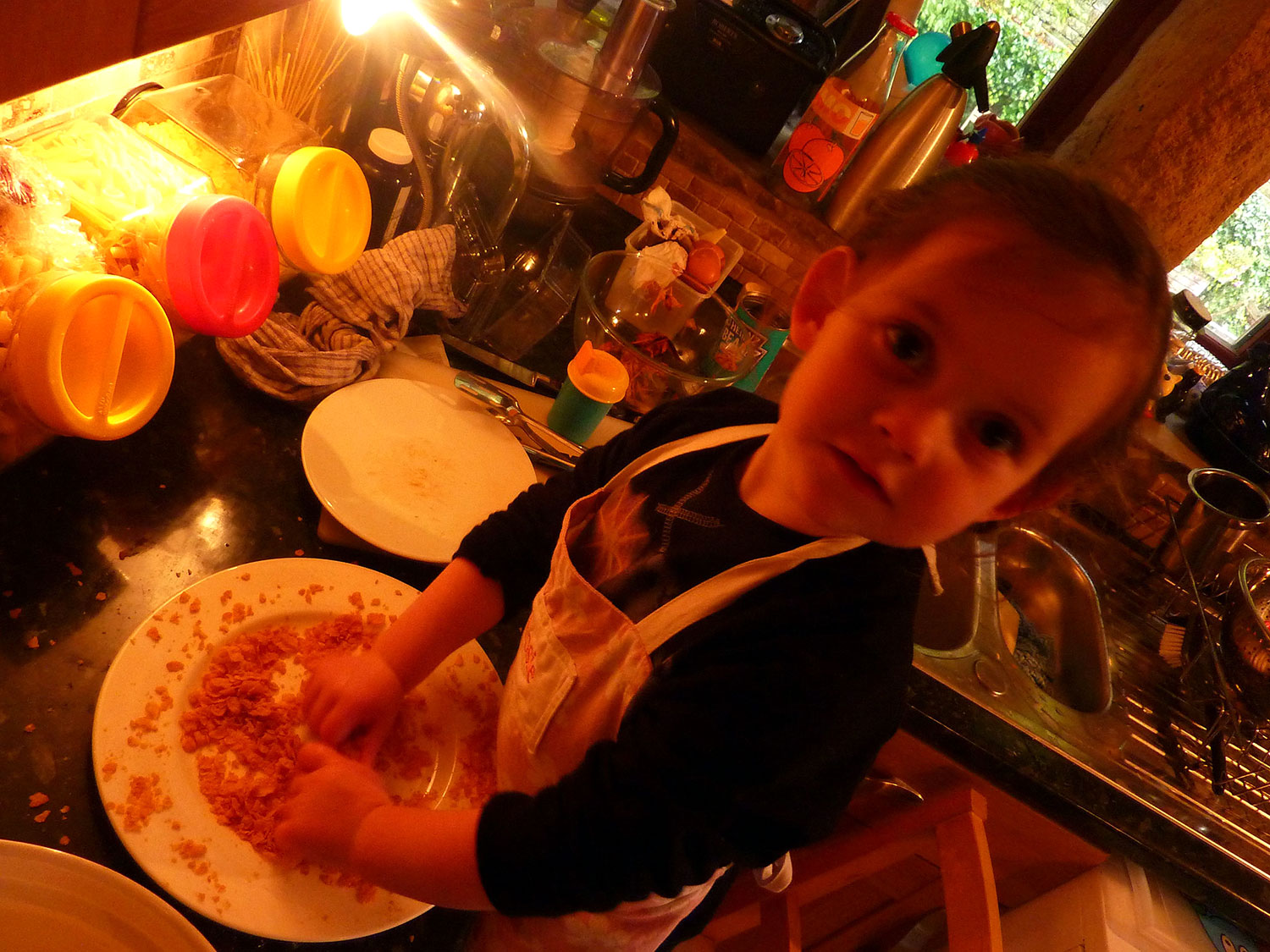 Bake in the oven for between 20 and 30 minutes until golden brown.
Leave to cool on a wire rack.
Calmly explain to your child that be/she will have to wait 10 minutes before eating.
Decorate with a little icing if your child insists.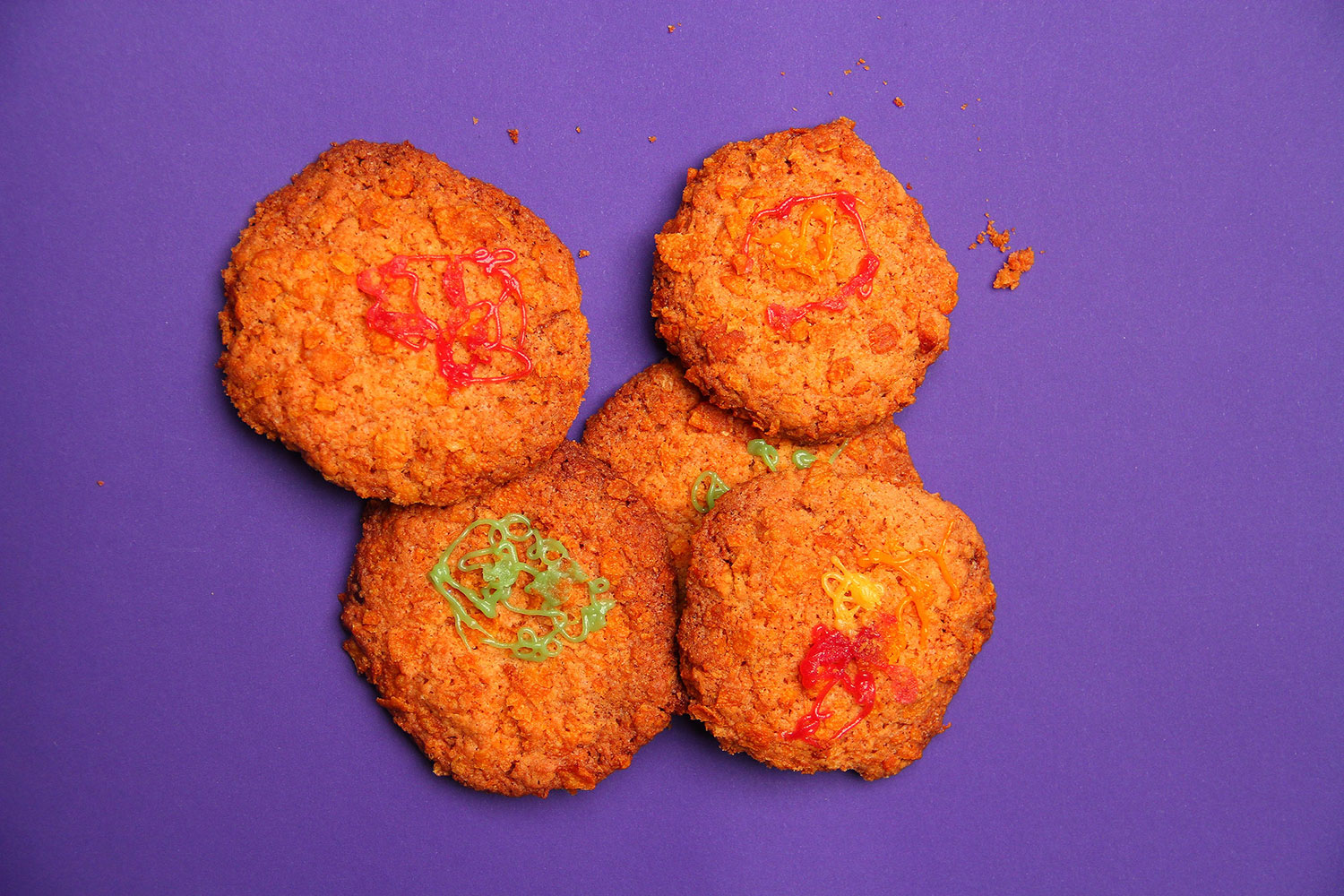 Verdict: A light crumbly butter-rich and not too sweet biscuit with a crunchy cornflakey exterior. Enjoyed by kiddiwinks and adults alike. Alternatively, biscuitwise you could try these Langues de Chat Irregulières avec Ganache au Chocolat or if you fancy savoury, these Cheese & Rosemary Biscuits.

Drink: These would no doubt make great dunkers … so a large mug of Yorkshire's finest.

Entertainment: Kept a 3 year old entertained for a solid 10 minutes.