This recipe does require the use of a pasta maker so you'll need to have a rummage around in your cupboard of only-used-once things. There it is next to the Ken Hom wok set … to the left of the Jamie Oliver Flava Shaker … and behind everything you ever bought from the Lakeland catalogue.
Preparation time: 30ish minutes
Cooking time: 40ish minutes
Makes: 50ish
Skill level: mediumish
Ingredients
strong white flour – 110g
semolina – 110g
salt – ½ tsp
water – about 140ml
plus rosemary oil and Maldon salt to serve
Preheat the oven to 250°C/gas mark 10
In a large bowl, mix together the flour, semolina and salt.
Make a well in the middle and pour in some of the water … mix together (adding as much water as necessary) to form a dough.
Turn out and knead for 10 minutes.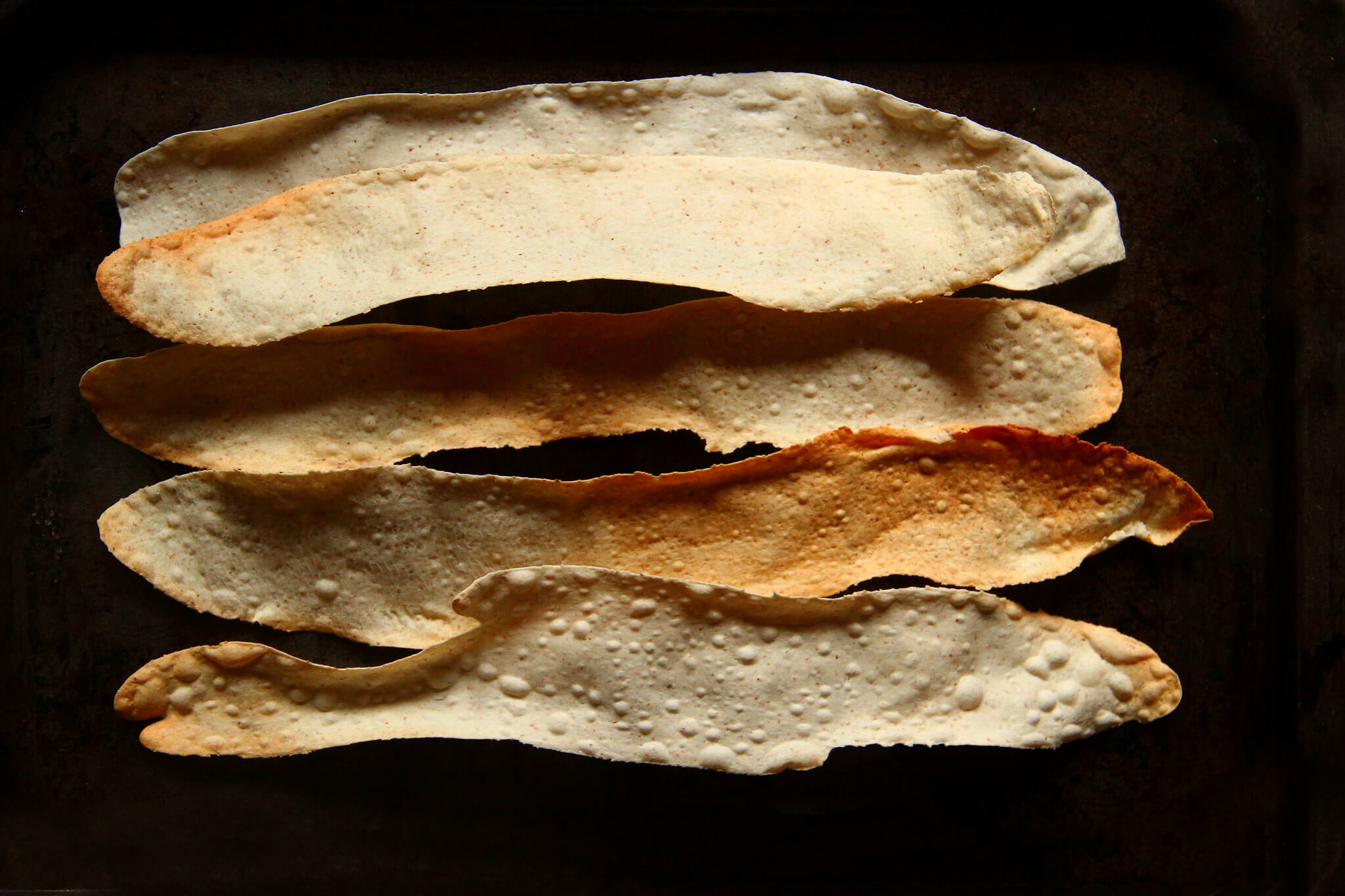 Next divide the dough into 10g pieces – this is not a typo – you really do only need this tiny amount of dough per Carta di musica.
Feed through your pasta machine on the widest setting, then the middle setting, then the narrowest setting, to form very thin biscuits roughly 30cm long and 5cm wide.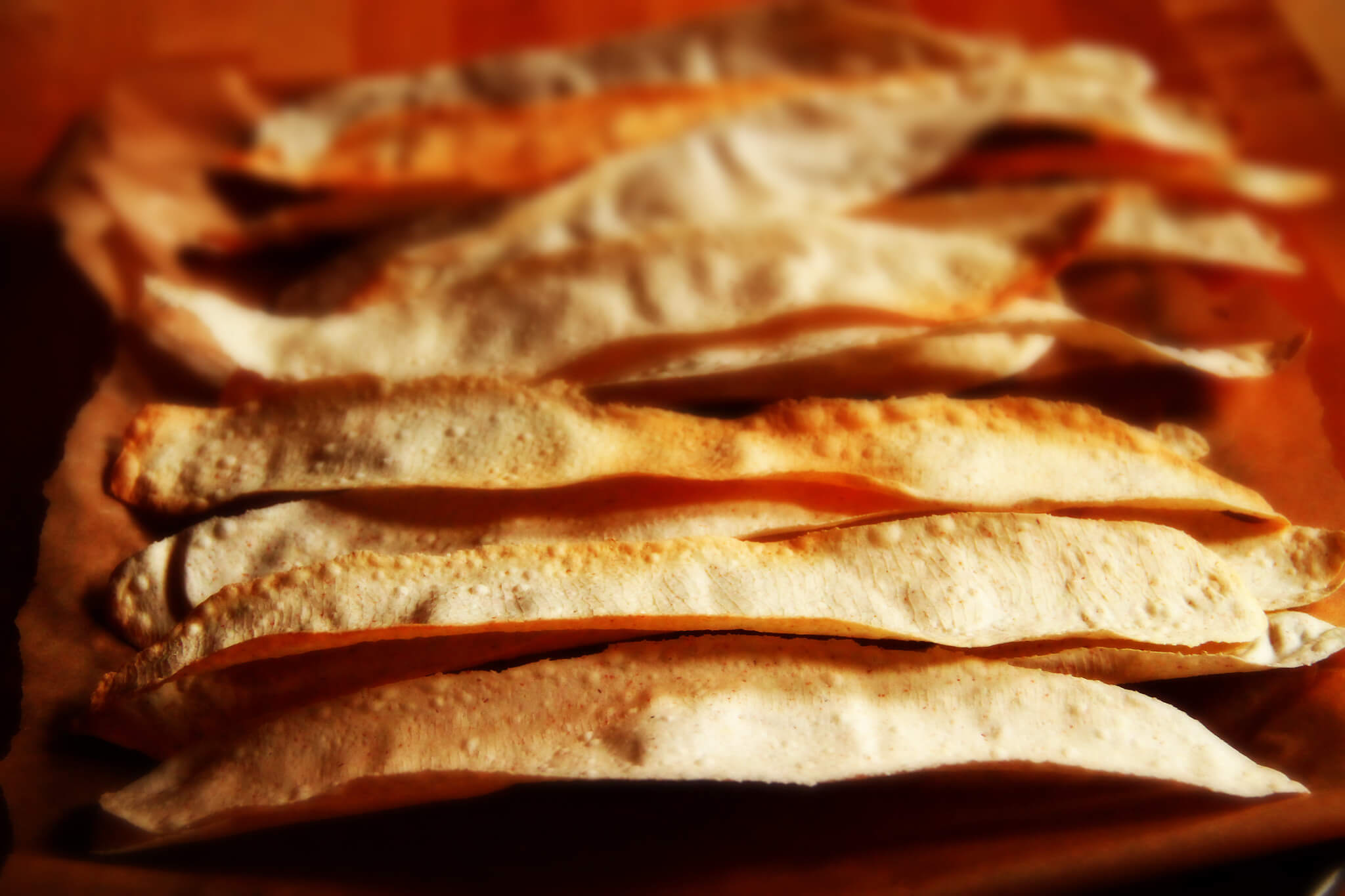 Lay very carefully on a baking tray lined with baking paper. Continue until you have covered the tray* and bake in the oven for 4 minutes.
Turn out onto a wire rack to cool and crispen.
Continue until you have used up all the dough.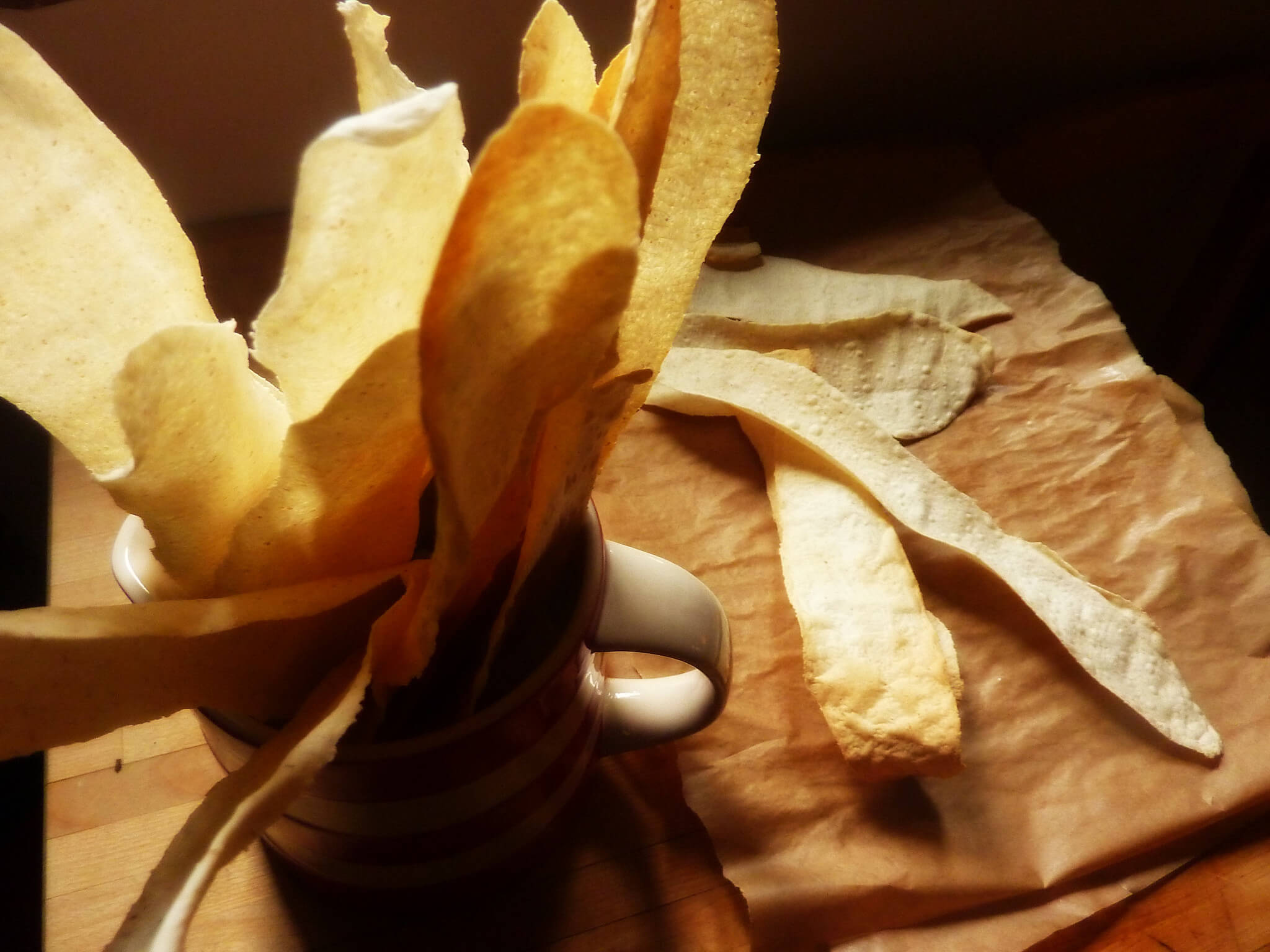 *You'll only get about 4 per tray so it's best to have 2 trays and alternate, filling one tray as the other is baking, etc.
To eat, drizzle with a little rosemary oil and sprinkle lightly with the Maldon salt.
Of course, if in your exploration of the 'only-used-once' cupboard you came across a Thermomix TM31 (RRP £885) you could compress all of the above into one single flick of a switch:
Verdict: Super thin crispy treats which would no doubt cost a fortune in a deli. Rosemary oil and salt essential for full taste sensation.

Drink: Perfect for soaking up all manner of pre-dinner booze.

Entertainment: Numerous picnics on the kitchen floor with Yumblog Junior – her Duplo and Stickle brick cakes are to die for (recipe to follow).