Pity the poor baby octopus, born a hatchling among a thousand siblings, each no larger than a pinhead and yet all filled with the innocent expectation of a future filled with fun, laughter and adventure. Then, just as they open their eyes and blink with wonder at the world around them, they are dredged into a giant net and hauled up to the surface and inevitable oblivion. A stark reminder to us all of the ephemeral nature of existence and the ultimate futility of believing in anything other than our own insignificance.
Still, tasty though.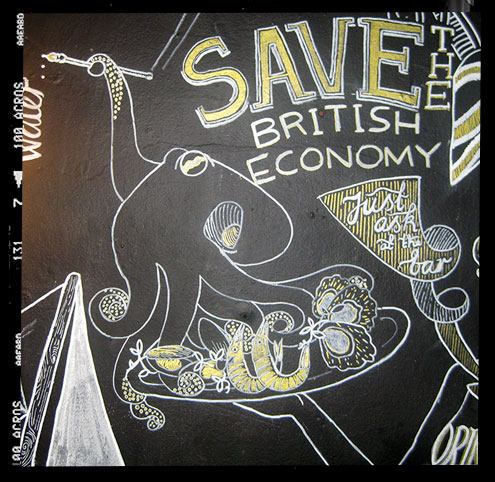 Interior detail of of our latest favouritest pub, Brighton Rocks Bar.
Preparation time: 10 minutes
Cooking time: about an hour
Serves: 2 people
Skill level: Easy
Ingredients
1 medium aubergine – halved lengthways and thickly sliced
baby octopus – cleaned and cut in half – 400g
1 medium onion – thinly sliced
2 cloves of garlic – thinly sliced
fresh thyme leaves – 1tsp
dried chilli flakes – 1tsp
2 bay leaves
1 tin of chopped tomatoes – 400g
tomato paste – 2 tsp
red wine vinegar – 2 tsp
green olives – roughly chopped – 80g
pasta – 220g
olive oil
s & p
If, like us, you bought your octopus frozen (£6 a kilo), defrost in advance.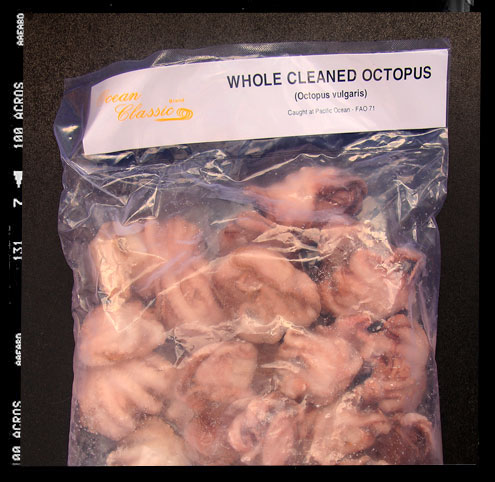 Heat some olive oil in a large frying pan and fry the aubergine for five minutes or until softened and starting to engolden.
Remove and set aside on kitchen paper to absorb some of the oil.
Heat some more oil in a heavy bottomed casserole or saucepan and sauté the octopus for 3-5 minutes.
Add the onion, thyme, garlic, chilli and bay leaves and cook for a further 5 minutes.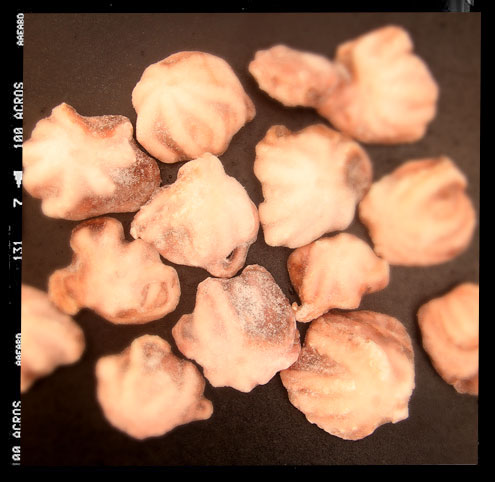 Add the tinned tomatoes, tomato paste, vinegar and cooked aubergine. Stir, cover with a lid and simmer gently for 30 minutes by which time the sauce should be thick and the octopus tender.
Add the olives and cook for a further 10 minutes. Taste and season well with salt and pepper.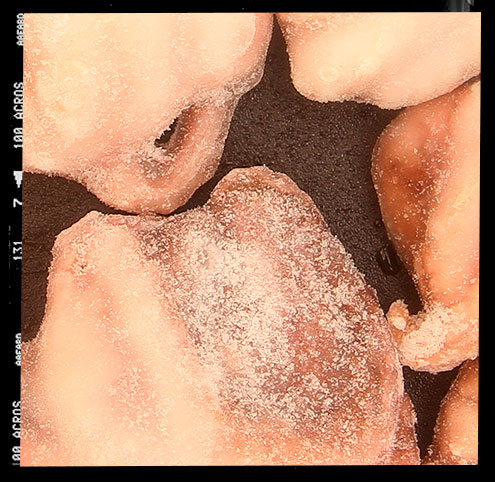 Meanwhile cook the pasta.
When al dente, drain and add to the sauce.
Mix everything together and serve immediately.
Verdict: More of a stew than a pasta sauce, Rich, meaty and comforting with a hint of heat. A great midweek treat especially if accompanied by a bottle of something red and fruity.

If you have larger octopi to fry, you could try this Pulpo a la gallega or this Octopus & potato stew – Italian style.

Drink: A bottle of something red and fruity

Entertainment: Rev.