Blimey, looking at the date of the Fondue below, it would appear we haven't written a post for a year and a half. I would be inclined to feel guilt were it not for the troubling matter of the past 18 months, during which you dear reader(s) seem to have become crazed and in our absence voted for an ugly triumvirate of Brexit, Trump and most recently ANOTHER Tory government! I know you've missed us and craved our attention, but come on pull yourself together and stop this nonsense. Besides, haven't you heard, there's a new Socialist dawn coming and its arrival could be but a few short sleeps away.
In domestic news, the People's Republic of Yumblog has relocated its party headquarters to the conveniently named Yumblog Villas – a concrete and galvanised steel edifice in the heart of Brighton's fashionable Zeitgeist District. One of the many positives of this new location is the presence of a communal fruit and veg garden, tended over by a small but enthusiastic collective of residents. First to crop this year was kale. First to blog this year, this Kale Mallung – a spicy and toothsome Sri Lankan snack.
Read on Comrades!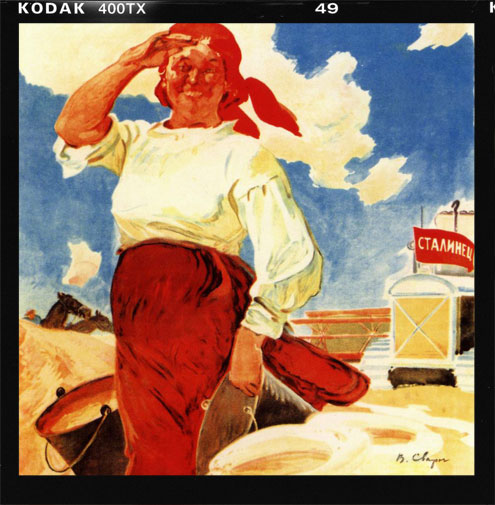 Preparation time: 5 minutes
Cooking time: 10–15 minutes
Serves: 4–6 as a snack or side
Skill level: easy
Recipe: Sri Lanka – The Cookbook by Prakash K Sivanathan & Niranjala M Ellawala
Ingredients
kale – stalks removed – finely chopped – 400g
chilli flakes – 1½ tsp
ground cumin – 1 tsp
ground turmeric – 1 tsp
salt – ½ tsp
vegetable oil – 2 tbsp
1 medium red onion – finely chopped
3 big fat garlic cloves – finely chopped
cumin seeds – 1 tsp
curry leaves – 8
fresh or dried coconut – grated/chopped – 2 tbsp
juice of half a lime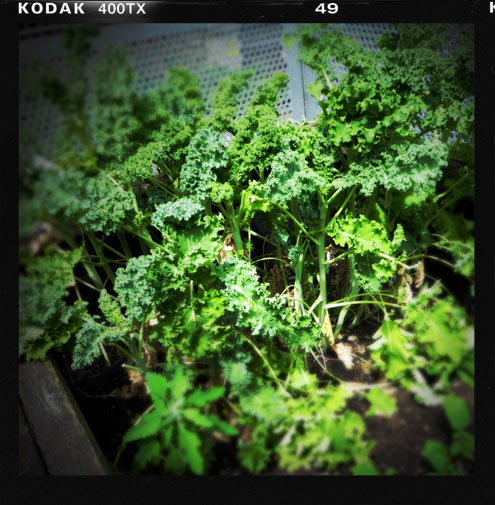 Start by very finely chopping the de-stalked kale – this can be done with either a knife or a food processor.
Put the chopped kale in a bowl and add the chilli flakes, ground cumin, ground turmeric and salt. Mix everything together and set aside.
Next heat the oil in a large heavy frying pan or wok over a low heat.
Add the chopped onion and garlic, cumin seeds and curry leaves. Sauté for a few minutes until the onion is soft and beginning to colour.
Add the kale mixture to the pan, stir everything together and continue to sauté for five minutes, stirring frequently to prevent burning.
Add the coconut and cook for another couple of minutes.
Remove from the heat, squeeze over the lime juice. Taste and adjust the seasoning if necessary.
Allow to cool and eat at room temperature.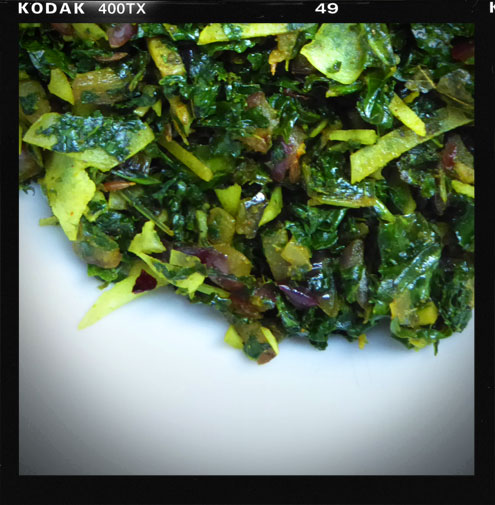 Verdict: Spicy, zingy, kaley. A perfect, healthy (vegan even) snack

Other tasty things to make with your harvest could be this Kale tagliatelle (with pine nuts & capers), or if feeling cold and wintery, this comforting Cheesy sweet potato & kale brunch.

Drink: Monday = H20 + C02.

Entertainment: Watching with incredulity the ever more desperate and deluded machinations of T May and chums.