So tasty is this pasta dish it has taken over from the mighty 'La pasta col tocca d'arrosto' as THE quick and reliable midweek regular here at yumblog cottage. Originally an Angela Hartnett recipe which came to our attention as the result of a surplus of kale and google search, it has, over the months, transmuted, transformed and transmogrified into the dish you see posted below.
Preparation time: 10 minutes
Cooking time: 20 minutes
Serves: 2
Skill level: easy
Ingredients
kale – 250g
tagliatelle – 220g
1 small onion – sliced
2 cloves garlic – finely sliced
1 red chilli – finely chopped
pine nuts – 1tbsp
capers – roughly chopped – 1tbsp
olive oil – a generous glug
lemon juice – small squeeze
parmesan – finely grated – as much as you fancy
s and p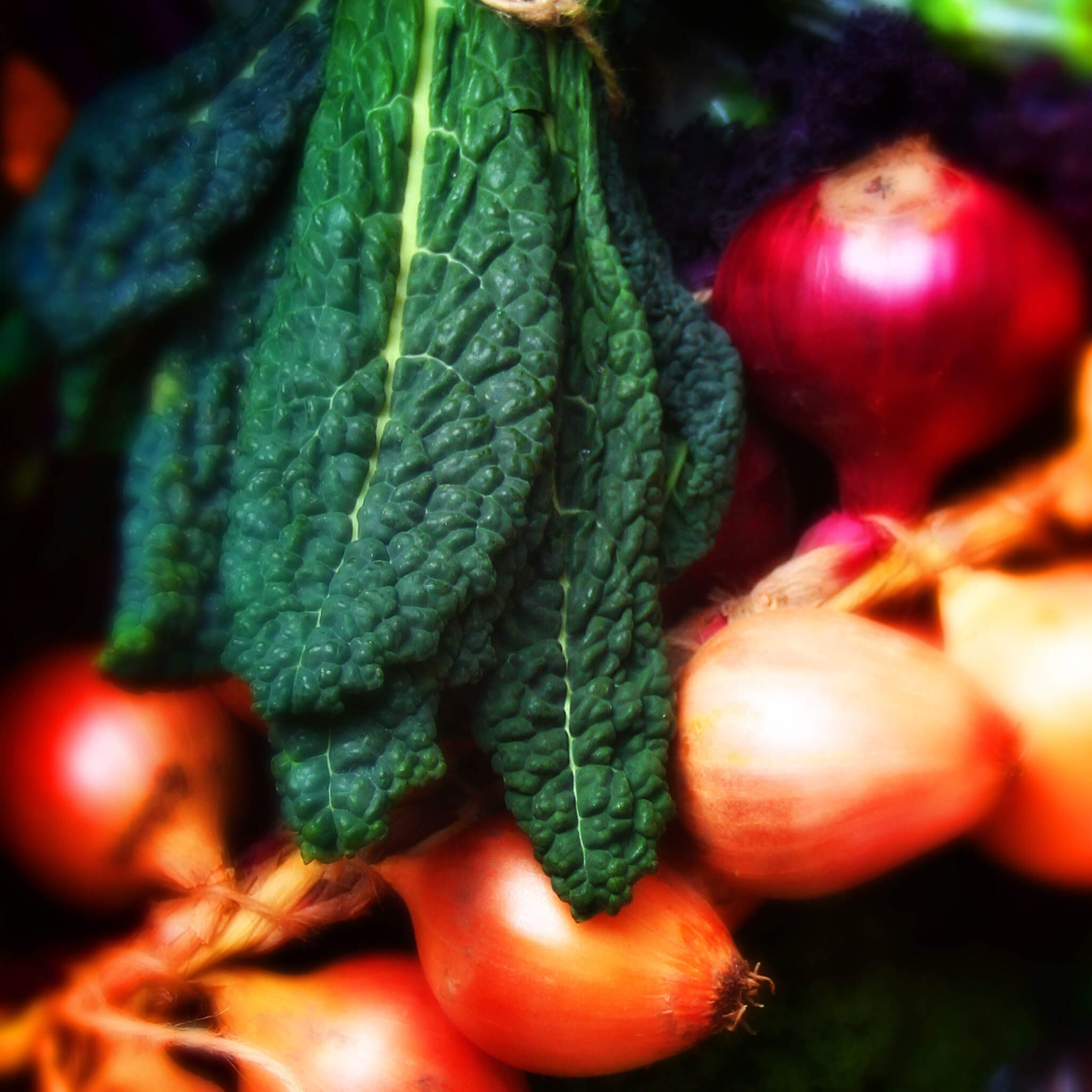 Cut the kale into 2.5cm (94 pixel) strips – remove any thick stalks beforehand.
Blanch in a large pan of salted boiling water for four minutes, until just cooked.
Remove from the pan with a slotted spoon and set aside.
Bring the water back to the boil, add the pasta and cook until al dente.
Meanwhile, pour some olive oil into a pan and heat. Add the onion and saute for about three minutes.
Add the garlic and chilli and cook for another minute.
Add the kale and capers, season with salt and pepper and combine everything together.
Remove the pan from the heat and leave to one side until your pasta is cooked.
Drain the tagliatelle and add it to the kale and onion mixture.
Toss well together and finish with the pine nuts, a squeeze of lemon and a generous grating of parmesan.
Verdict: Don't be put off by the seemingly humble ingredients – as said at the top, this is so good it has become a regular.

Drink: New year, new regime – nothing alcoholic before Thursday.

Entertainment: Watching 'Winterwatch' and using the word 'pelage' at every opportunity.