As the snow fell on Yumblog Cottage thoughts turned to sledging and comfort food.
Preparation time: 10 minutes
Cooking time: 45 – 55 minutes
Serves: 2
Skill level: easy
Ingredients
floury potatoes – 300g
sweet potato – 300g
kale – chopped – 150g
2 spring onions – finely chopped
butter – 25g
single cream – 50ml
strong cheddar – grated – 25g
Preheat your oven to 190c/gas mark 5.
Boil the potato and sweet potato in salted water until tender.
Meanwhile fry the onion and kale in half the butter for 5 minutes. You want them soft but not overcooked.
Mash the potatoes with the remaining butter and cream. Season to taste.
Stir in the kale and onions, spoon into a baking dish and sprinkle with cheese.
Bake in the oven for 20 – 25 minutes until golden brown and bubbling.
Serve with a healthy pouring of Oxford sauce (optional)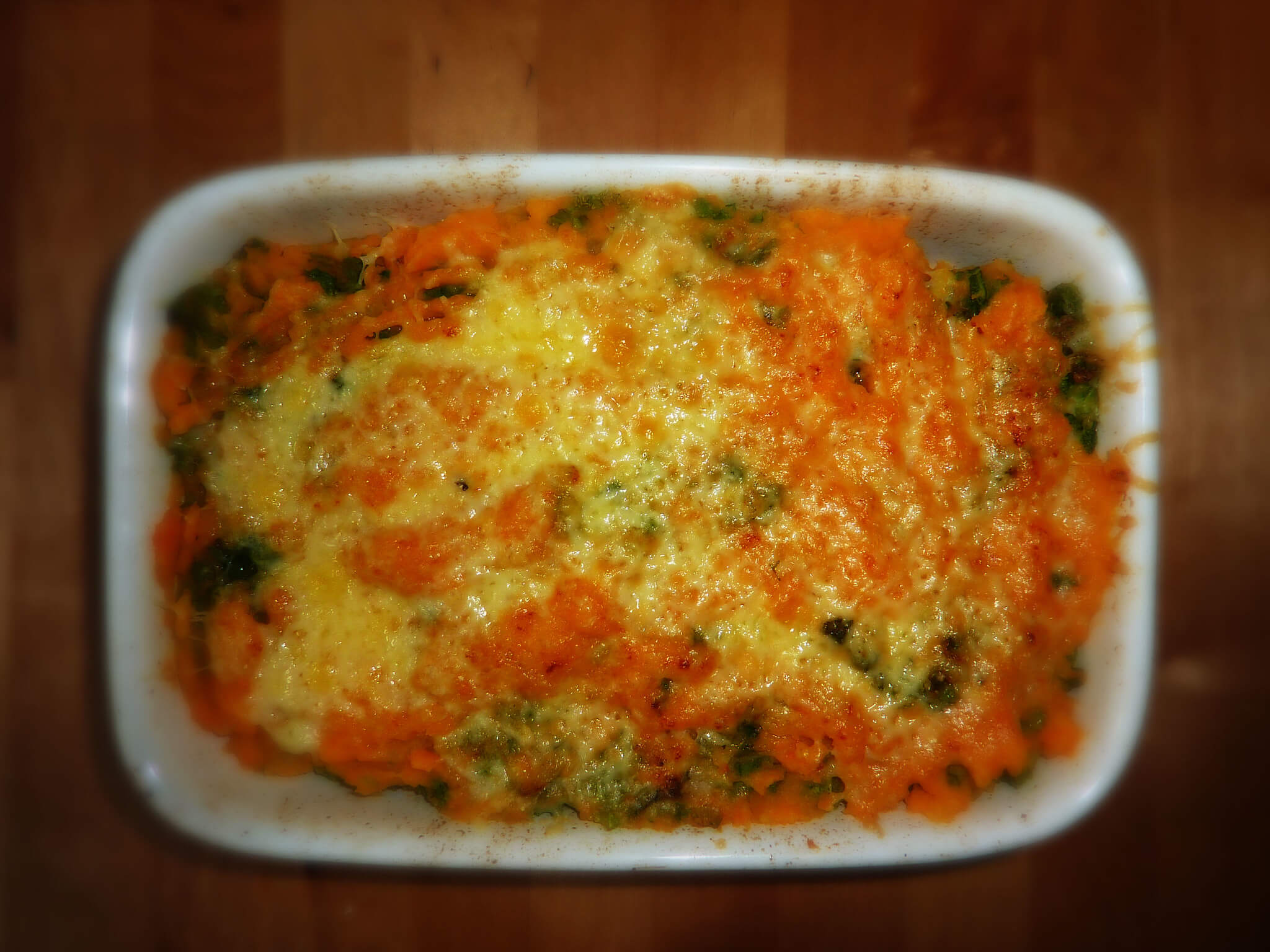 Verdict: Perfect for weekend brunching and as comforting as a hug from a needy Koala.

Drink: A mug of Yorkshire's finest and strongest.

Entertainment: Saturday Guardian – grown-up paper for her, magazine for him, Guide for child.