When the Spanish cook octopus they like to 'scare' it first by dunking it in and out of boiling water a couple of times before the final plunge…this being an Italian dish we decided to refrain from terrorising our poor dead eight-legged cephalopodic friend and just plop it straight in the pot.
Preparation time: 20 – 30 minutes
Cooking time: 1 hour – 1 hour 20 minutes
Serves: 2 hungry/greedy people
Skill level: easy
Ingredients
octopus – prepared and cleaned – 500–600g
potatoes – cut into to about 1″ cubes – 500g
1 medium onion – finely chopped
1–2 chillies – finely chopped
2–3 cloves of garlic – finely chopped
6 ripe tomatoes – roughly chopped
capers – roughly chopped – 2 tbsp
olives – roughly chopped – handful
anchovies – roughly chopped – 50g tin
2 bay leaves
fish (or vegetable) stock – 300ml
white wine – about a glass
parsley – finely chopped – about a handful
olive oil
s & p
In a large saucepan bring enough water to cover the octopus to the boil, season with salt and pepper and pour in a generous glass of wine. Drop in the octopus and boil for 10 minutes.
Remove from the water and set aside to cool – don't throw away the water, you'll be using it to cook the potatoes in a minute.
When the octopus is cool enough to handle, cut into bite-size pieces.
Heat some olive oil in a large deep frying pan and add the onion, garlic and chilli. Cook until softened but not coloured.
Add the octopus, tomatoes, capers, anchovies, olives, bay leaves, fish stock, parsley, a splash of white wine and a drizzle of olive oil.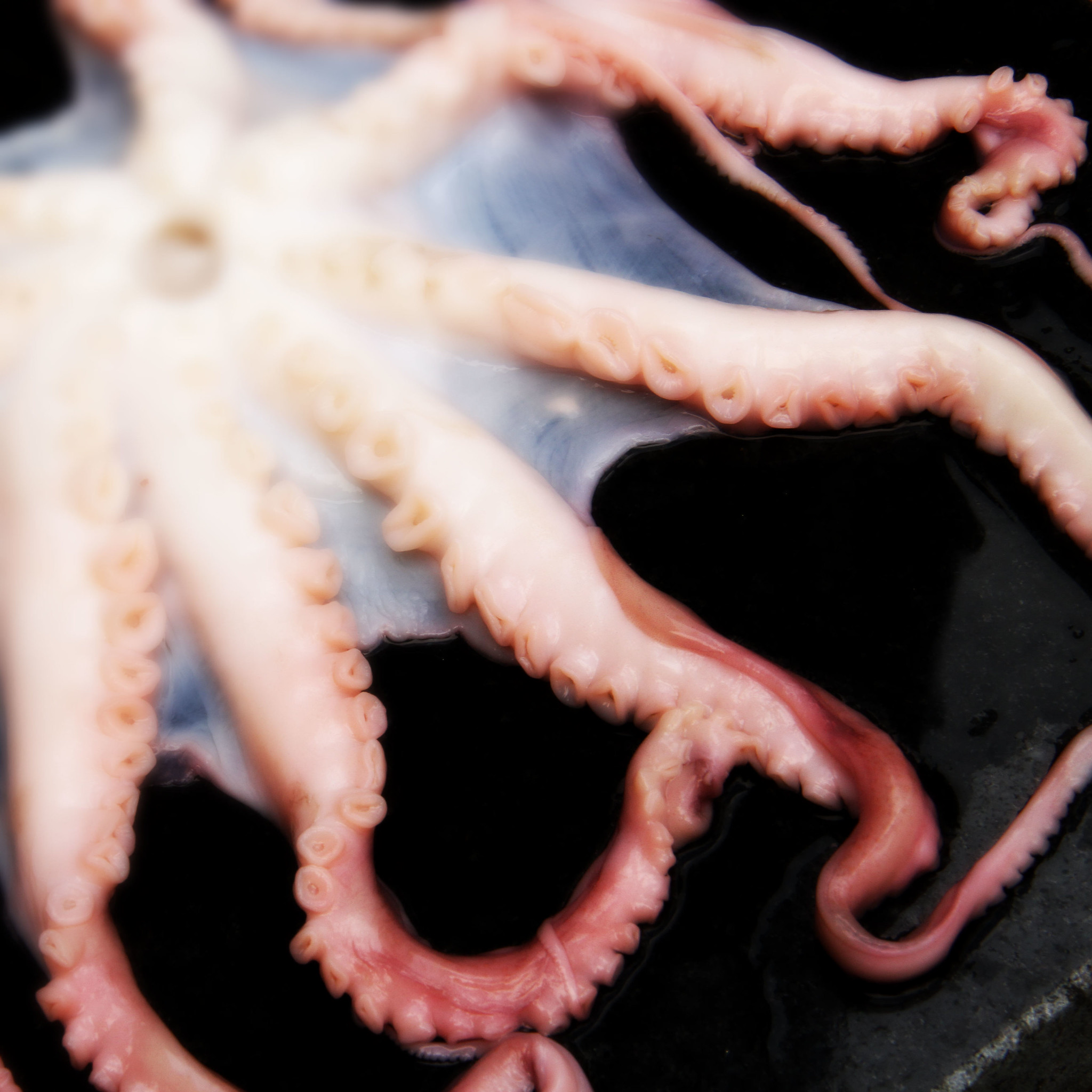 Simmer gently for 35–45 minutes.
Meanwhile cook the potatoes in the octopus/wine stock for about 10 minutes or until just tender.
When cooked add to the octopus stew and stir everything together.
Taste and season with salt and pepper.
Serve with good bread.
Verdict: A rich, comforting, tasty dish which makes a great Saturday night treat.

Drink: The usual Saturday night progression of: Ale -> Lager -> Wine -> Zzzzzzz

Entertainment: 'Troll Hunter' on DVD. Zzzzzzz.