It's been a while since we've borsched a beetroot so when the Hebden Twins paid a brief visit the other morning and dropped off among other home-grown things, these handsome fellows, we knew exactly what to do with them.
Preparation time: 10 minutes
Cooking time: about an hour
Skill level: as easy as learning Russian *

Ingredients
For the soup:
fresh beetroot – peeled and diced – 250g
1 carrot – diced
1 onion – finely chopped
butter – 50g
3 cloves of garlic – crushed
vegetable (or chicken or beef) stock – 1.2 litres
caster sugar – 1tbsp
juice of half a lemon
s & p
To finish off:
soured cream
fresh chives or dill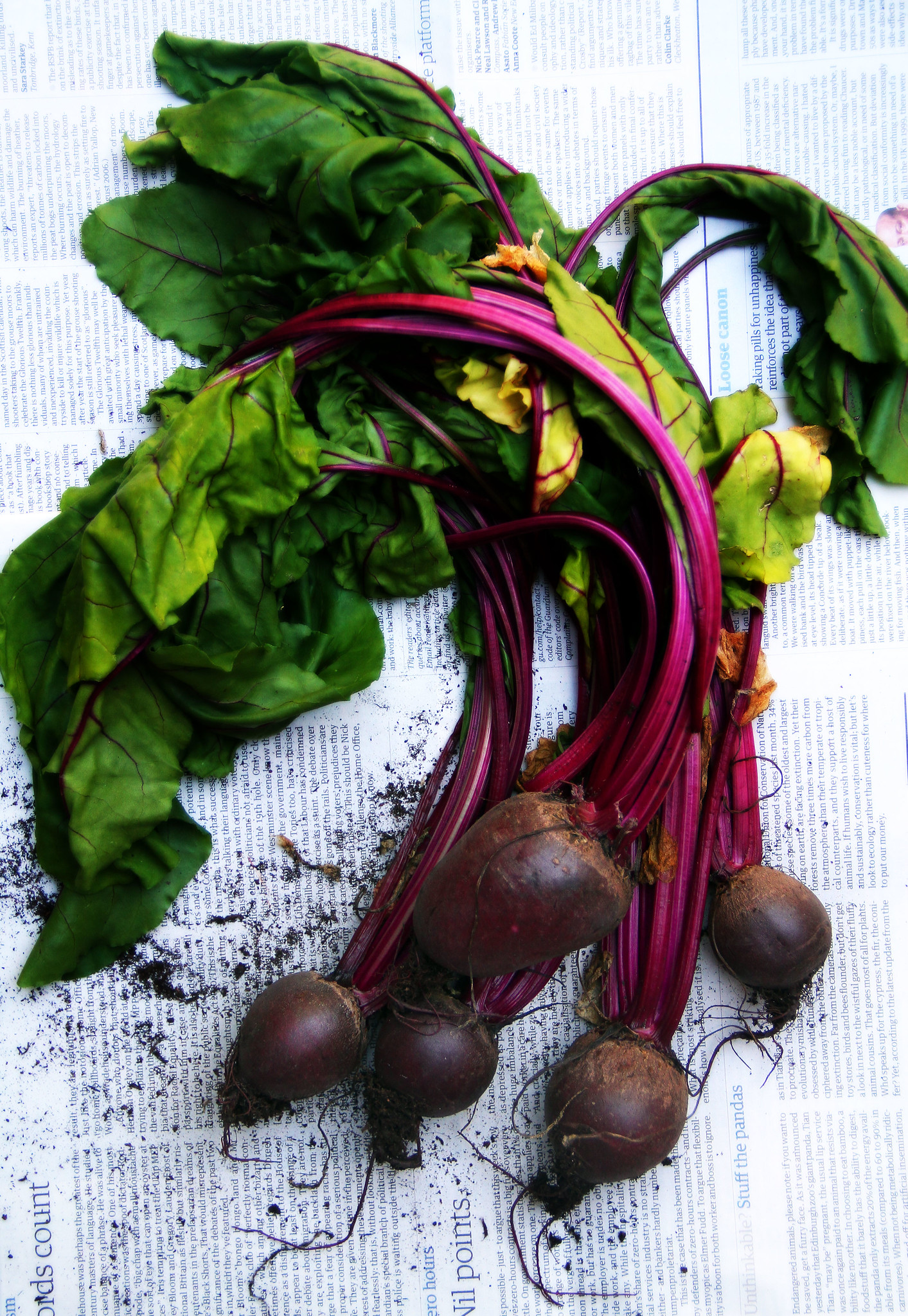 Melt the butter in a large pan, add the beetroot, onion, carrot, and garlic and cook on a low heat until softened – about 15 minutes.
Add the stock and sugar and a few twists of black pepper, bring to the boil and simmer for about 40 minutes by which time the vegetables should be tender.
Blitz with a hand blender until perfectly smooth.
Add the lemon juice, and season to taste with salt and pepper.
Serve with a large blob of soured cream and a generous scattering of chopped chives or dill.
(We ate ours accompanied with a goat's cheese-topped sourdough toast, mainly because we can)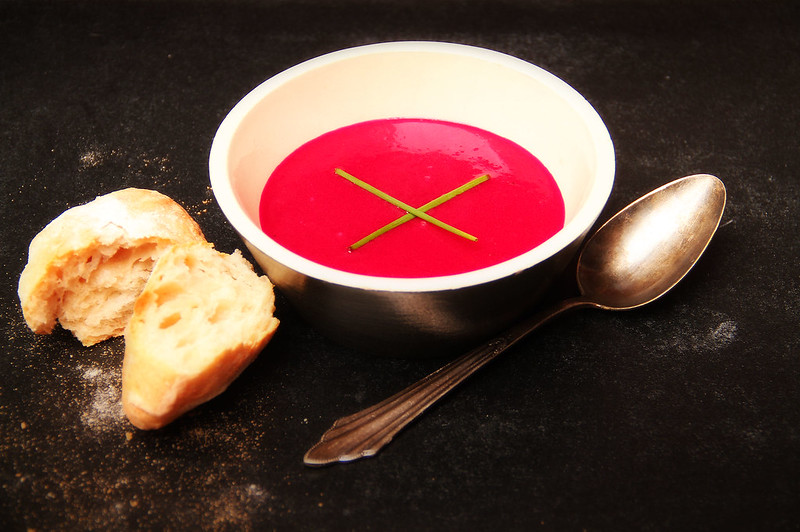 Verdict: As warm and comforting as a big hug from Gorbachev. Despite other dainty dishes such as Risotto Rosso and Brownies, this is still by far the tastiest thing to do with a beetroot.

Drink: A Monday evening of steely willed temperance. An icy vodka would have been nice though.

Entertainment: Monday night temperance is accompanied by Monday night work/activities/occupational therapy.
* Easy for her, inconceivably impossible for him.