Matt the Cat loved this soup (once we'd given her a spoon).
Preparation time: 10 minutes
Cooking time: 30-40 minutes
Makes: Enough for 2 people as an evening meal, or 4 as a light lunch.
Skill level: It's soup!

Ingredients
carrots – peeled and chopped – 500g
1 onion – chopped
potato – diced – 200g
2 garlic cloves – finely chopped
ground cumin – 2 tsp
ground coriander – 1 tsp
ground ginger – ½ tsp
veg (or chicken) stock 1.2 litre
juice of 1 orange
spoonful harissa, more to taste
small handful fresh coriander – chopped
juice of half a lime
olive oil
s & p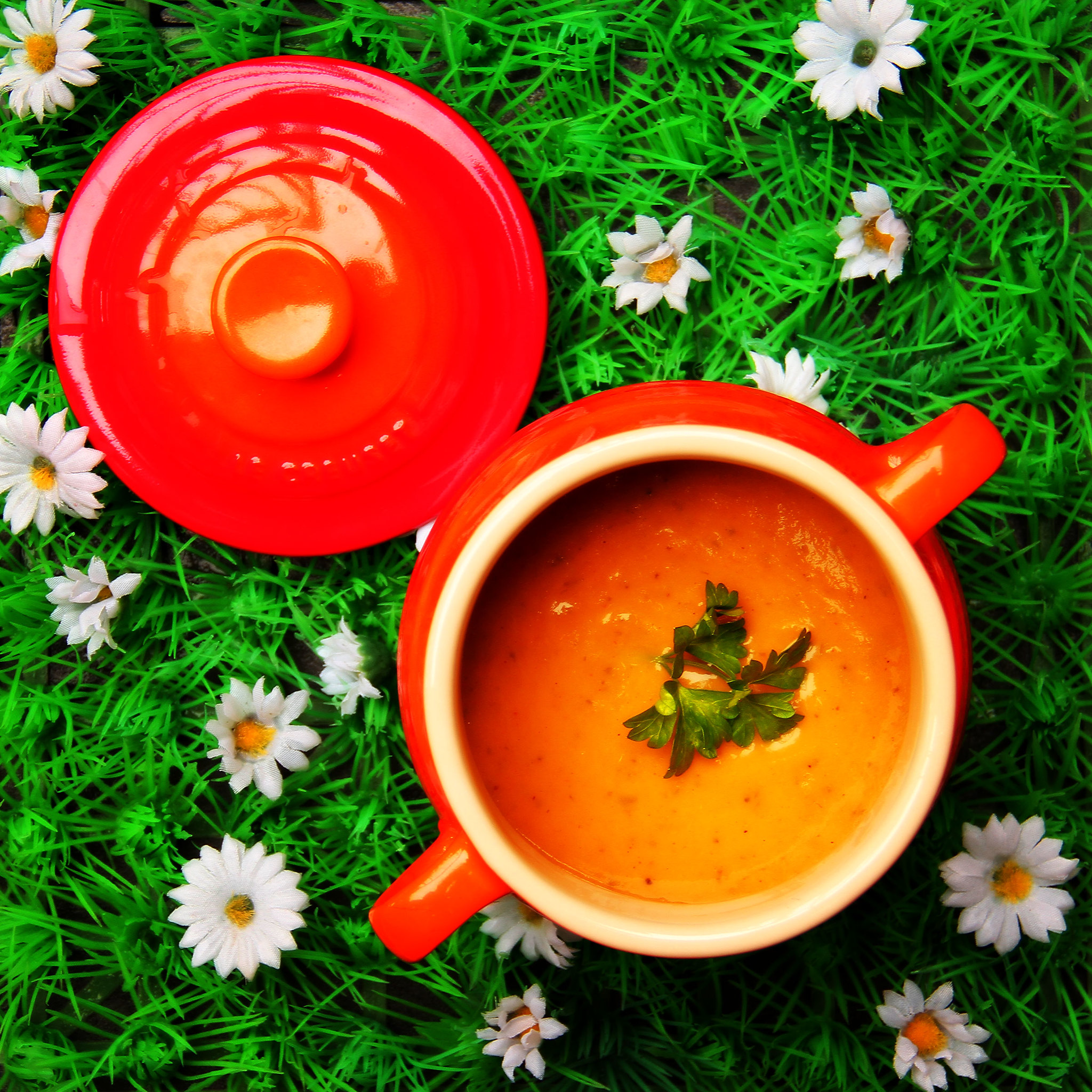 Pour a good slug of olive oil in a large pan and add the onion and garlic.
Cook on a low heat for about 5 minutes, then add the cumin, ground coriander and ginger and cook for another couple of minutes.
Add the potato, carrots, stock, and several generous twists of black pepper.
Bring to the boil, reduce the heat and simmer for about 20 minutes until the vegetables are tender.
Add the chopped coriander and blend until smooth.
Return to the pan and add the orange juice and harissa to taste.
Taste and season if necessary.
Bring back up to temperature, squeeze in the lime juice and serve with a sprinkling of coriander leaves.
We ate ours with some freshly baked sourdough rolls.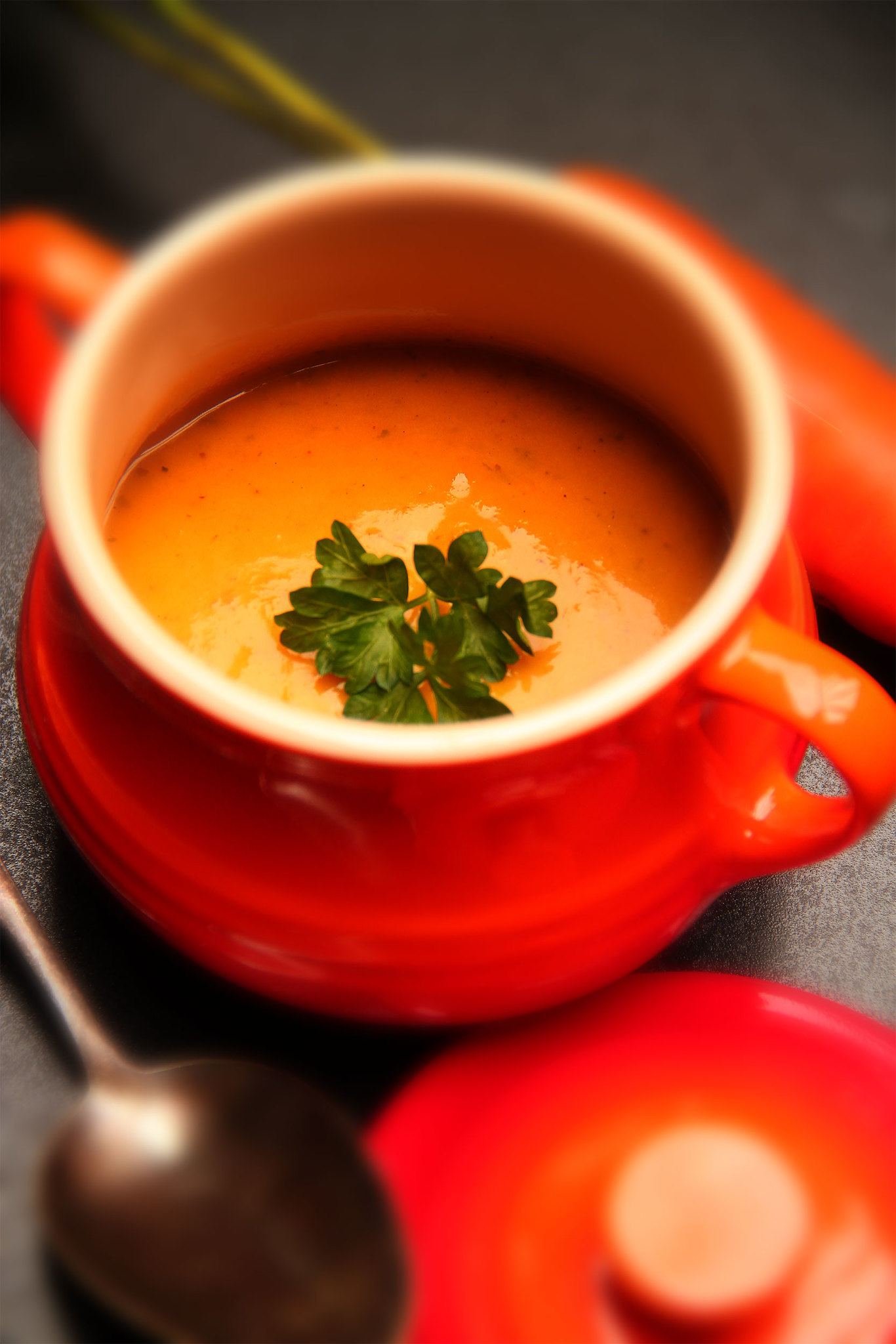 Verdict: Sweet and spicy and delicious. So good Happy Harry put it on the menu. Alternatively you could try this Carrot & harissa dip or this Carrot, Ginger & Honey Soup, both delicious.

Drink: A bottle of white.

Entertainment: The first of the latest (and possibly most laboured) series of 'New Tricks'