We had some lovely irregular muddy carrots in our latest Abel & Cole box, so we thought we'd break with tradition and instead of ignoring them for a week until they were as limp as a Young Conservative's handshake, we'd use them right away …
Preparation time: 5 minutes
Cooking time: 20 minutes
Makes: a big bowlful
Skill level: easy
Ingredients
carrots – peeled and cut into 20mm pieces – 1kg
extra virgin olive oil – 165ml
2 garlic cloves – roughly chopped
harissa – 2 tsp
ground cumin – 1 tsp
ground ginger – pinch
red wine vinegar – 2 tbsp
ground cumin – 1 tsp
s and p
Preheat your oven to gas mark 6/200°C.
Put carrots in a saucepan, cover with water, bring to the boil and simmer over medium heat for 10 minutes or until just tender.
Drain and scatter onto a baking tray. Drizzle with half the olive oil and season. Mix everything together so the carrots a thoroughly coated and place in the oven.
Roast for about 20 minutes or until tender and nicely browned.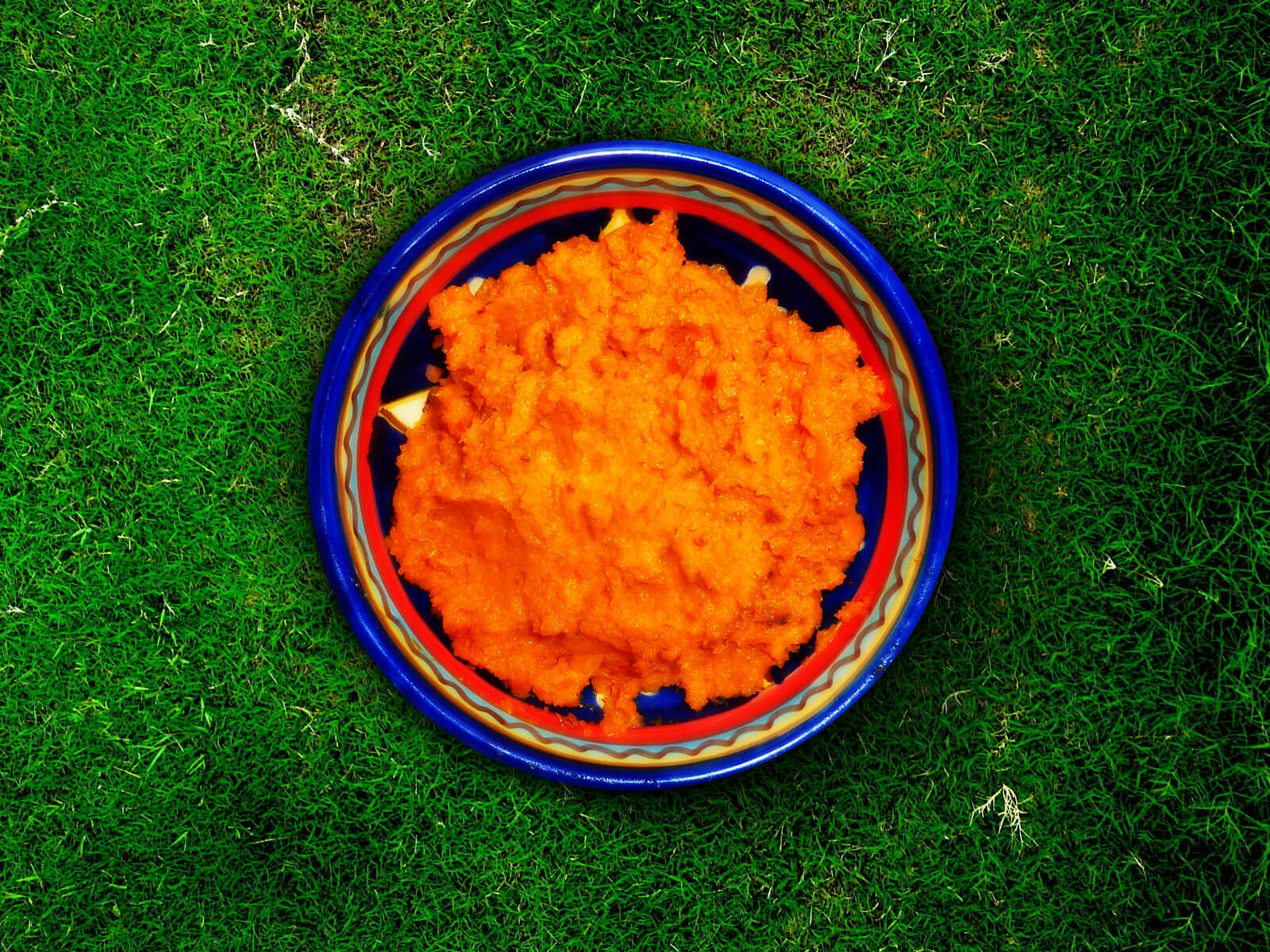 Allow to cool and then tip into a food processor (along with any oil) and blend together with the harissa, garlic, vinegar, cumin and ginger. Slowly add remaining oil and whizz until smooth.
Taste, season and serve.
Verdict: You've got the sweet of the carrot, the zing of the vinegar and the spicy warmth of the harissa. Excellent as part of a mezze and a really rather good alternative (or better still companion) to houmus.

Drink: May I suggest sir try a fruity dry white?

Entertainment: Celebrity MasterChef is back with another mirepoix of celebrities and Holby rejects. Madge Bishop turns up, cooks some dubious food, flutters her eyes, looks bonkers and is asked to leave.