The plan was to make these with yumblog junior as part of a constructive and educational day of middle class parent/toddler fun. Despite initial enthusiasm and impatient requests of 'cam i make cakes now?', once the ingredients were assembled and all sharp objects removed from easy reach, the sprog decided she had more important things to do and her time would be better spent fidgeting on the sofa half watching 'Stewart Little'. So I made these all on my tod.
Preparation time: 3 minutes
Cooking time: 3 minutes
Makes: about 10
Skill level: so easy a child could do it
Ingredients
salted butter – 50g
golden syrup – 2tbsp
chocolate milkshake granules – 2tbsp
cornflakes – about 4 handfuls
salt – merest pinch
Put the butter into a saucepan and melt over a medium heat.
Add the golden syrup, chocolate powder and stir until everything is melted and combined.
Add a pinch of salt.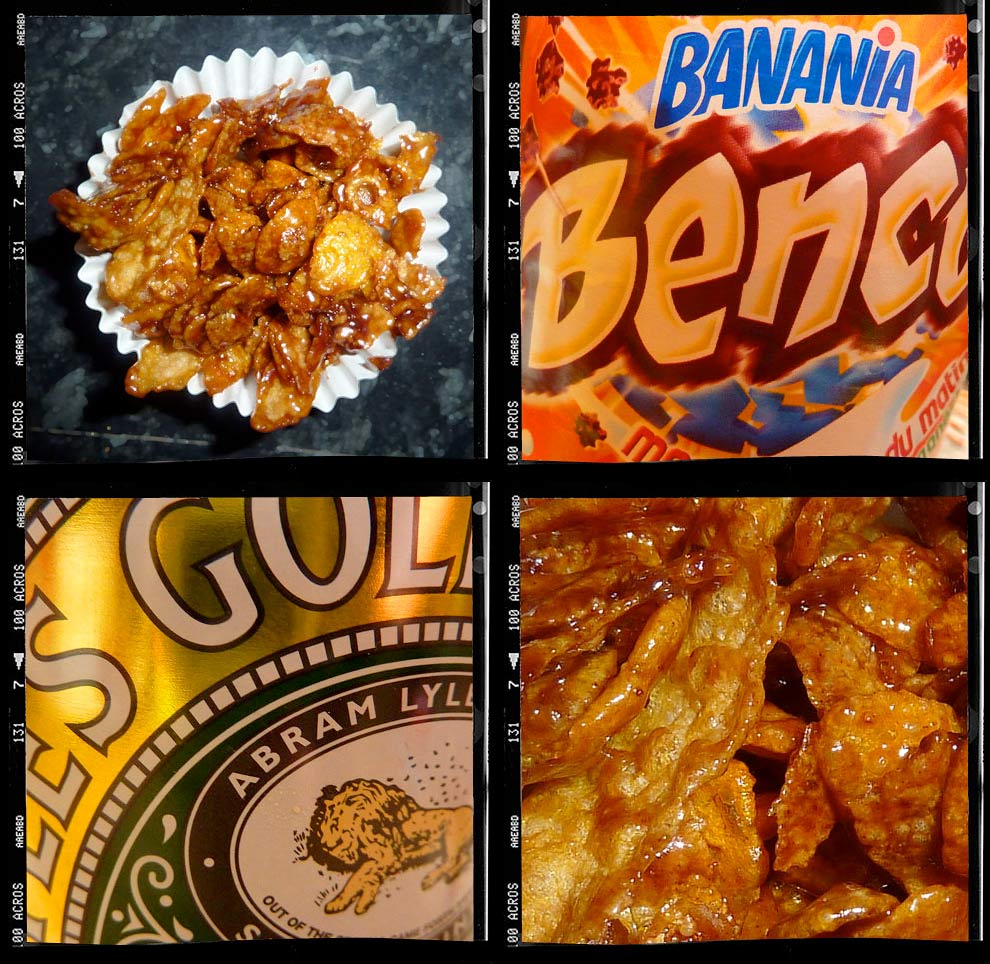 Chuck in a handful of cornflakes and stir to combine.
Keep chucking in cornflakes until you get to the point where they will no longer get an even coating of the chocolate-syrup mixture. This should be about four depending on the size of your mitts.
Spoon into paper cake cases and set aside to cool.
Verdict: These are so simple they barely need a recipe. Sweet, chewy and great fun to make with the kids – assuming he/she condescends to join in…

Drink: A strong k4e for dad, a variety of spilt juices for daughter.

Entertainment: A rather jolly compilation of bandes originales des films de Jacques Tati  for papa, Hugh Laurie and a cgi souris for fille.