When a succession of veg boxes leaves you with a cumulative glut of lettuces, you come to the realisation that there is only so much you can eat in traditional salad form, and cooking seems to be limited to braised side dishes, either solo or avec pois. But worry not dear reader(s) for there is hope (especially if like me you impulse grabbed a kilo of arborio rice at the beginning of  lockdown when it looked like we were all going to starve), in the form of this fresh, unusual (in a nice way), bright green (again, in a nice way) lettuce risotto.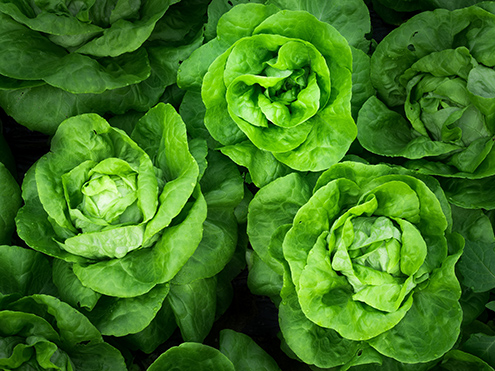 Preparation time: 5 minutes
Cooking time: 45 minutes
Skill level: medium (needs constant attention)
Serves: 2

Ingredients
1 medium onion – finely chopped
3 cloves of garlic – finely chopped
arborio rice – 200g
vegetable stock – 750 ml
'large' little gem lettuce
olive oil
parmesan cheese – grated – as much as you like
salt and pepper
Wash and dry the lettuce, put in a blender with a generous splash of olive oil and blitz until it is a smooth paste. Set aside.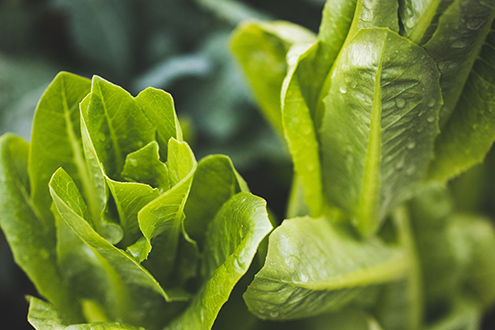 Next, heat a generous glug of oil in a large heavy frying pan and add the onions and garlic.
Gently fry for 5 or so minutes until the onions are soft and translucent but not coloured.
Add the rice and thoroughly stir everything together.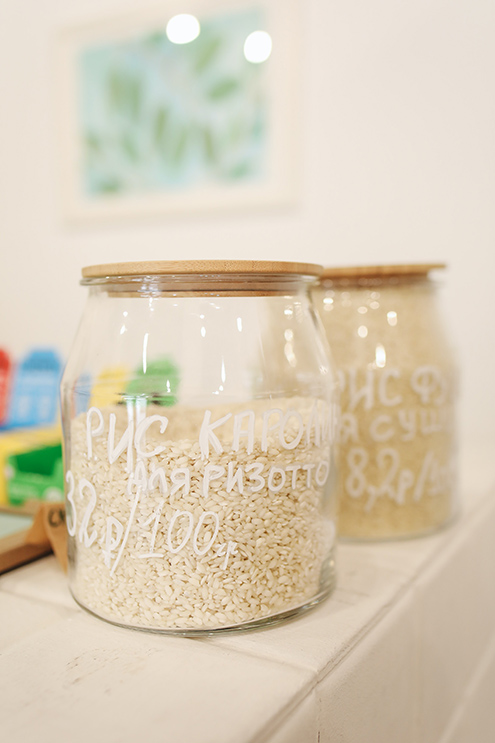 Pour in a ladle full of stock and cook (stirring all the time) until the moisture is absorbed. Add another ladle and repeat. Keep doing this until all the stock has been absorbed and the rice is creamy with a slight chalky bite in the middle, add extra stock if necessary.
Be patient, take your time, pour yourself a glass of wine, and this process should take about 20-25 minutes.
When you are happy with your risotto, stir in the lettuce mixture and grated parmesan. Keep stirring until the parmesan is melted and everything is mixed together into a gloriously green fusion.
Taste and season well with salt and pepper.
Serve immediately in (warmed) bowls.
Verdict: A traditional risotto with the crisp, fresh, springtime back note of lettuce. This makes a tasty midweek treat with the added novelty of being green.

Three other tasty risottos to try: Beetroot, 3 cheeses and a more ambitious tomato.

Drink: The custom with risotto is to eat it with the remainder of the white wine used in its making, however as this recipe doesn't require any, you'll have to open a bottle without justifiable cause.

Entertainment: Yumblog Junior's exploration of the Doctor Who back catalogue has just taken us from David Tennant to Matt Smith, Doctor Ten to Doctor Eleven. We recently watched a scarily prescient episode called 'The Beast Below', in which, in order to escape a global catastrophe, Britain (minus Scotland who go it alone) builds 'Starship UK', a giant space-going city designed to carry the entire population along with their cultural artefacts out into the void in search of a bright new future. Unfortunately the (no doubt Tory) government fails to include an engine so instead captures a friendly Star Whale and forces it through torture to carry them on its back. Every ten years the people are told the terrible truth and, with the simple press of a button, given the choice to either object or forget. Everyone always opts to forget and live a lie for another decade. Fuck me Steven Moffat you soothsaying genius, how about that for a portentous metaphor for Brexit Britain. The only thing missing was a Daily Mail hate headline and casual racism.