As a rule I scroll past any sponsored content appearing in my Facebook timelime (unless of course it's from Boots in which case I write an angry comment telling them to stop ripping off the NHS and pay their fucking taxes, or Dyson when I inform them Henrys are better, and pay their fucking taxes), however when a Branston* Pickle advert showed up with this simple recipe for cheesy puffs it looked too tasty to ignore. These puffy little packages of tangy goodness looked like they would be the perfect accompaniment to an early Saturday evening lockdown lager.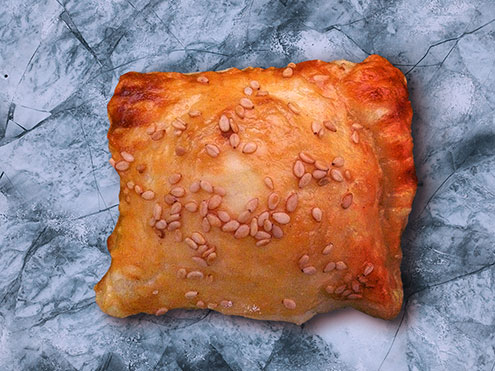 * Obviously if the advert had been from 'Branson' pickle, I would have told him to stop suing the NHS, cease the tiresome pretence of being a maverick hippy and start paying his fucking taxes.
Preparation time: 5 minutes
Cooking time: 30 minutes
Skill level: easy cheesy
Makes: 12

Ingredients
One sheet ready-rolled puff pastry
cheddar – cut into large cubes – 150g
Branston pickle – 4 tbsp
2 eggs – whisked
sesame seeds – 1 tsp
Preheat a fan oven to 170C.
Flour a work surface and lay out the puff pastry sheet and slice in half lengthwise. Along the top edge of each half, spoon blobs of Branston pickle 2cm apart. Place cubes of cheese on top of each blob.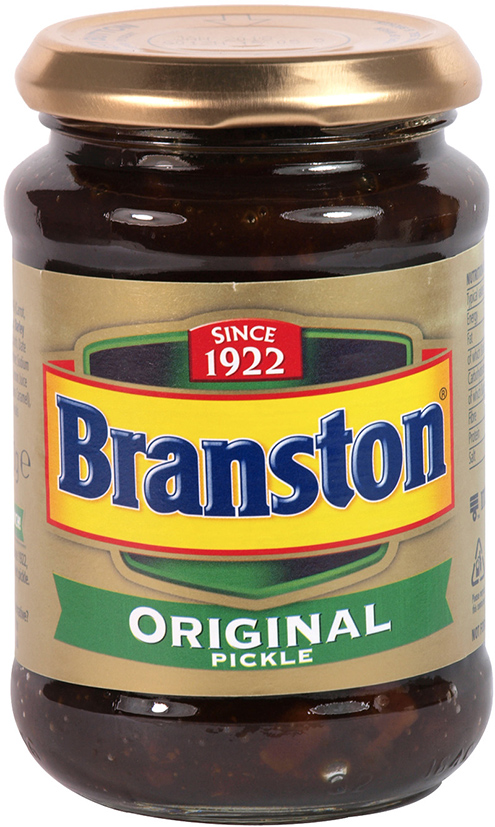 'Bring out the Branston'
On the opposite side of the pastry, brush the edge with the whisked egg and fold the pastry over the top of the cheese/pickle dollops. Carefully press the pastry together along the edge and between each cube.
Take a pastry cutter/knife and cut along the top edge and between each cube to form individual squares. Use a fork to gently crimp around the edges of each square, this will help to seal them.
Brush the outside of the pastry with the remaining egg-wash and top with sesame seeds.
Place the puffs on a baking tray and into the oven for 20 minutes until golden crisp and melted in the middle.
The centre will be hotter than the sun, so if you value the roof of your mouth, leave for a few minutes to cool a little.
Confused? You could of course watch this video helpfully made exclusively for Yumblog by Branston.
Verdict: We were right, these went down very well with a chilled Camden Hells. Cheesy, tangy, crunchy amuse-bouche which will for a brief few moments make you forget the madness going on worldwide. I suppose a lunatic could substitute Branston for Heinz Piccalilli or even Pan Yan Curry Pickle if that's still a thing?

If you have any puff pastry left over you could do worse than making these Roasted Tomato and Gorgonzola Tarts with Balsamic Vinegar Caramel, or if you are a masochist and interested in the horrors manufacturers have committed with 'cheese' in the name of convenience, then read this 2010 Yuckblog review 'The Four Saucepans of the Apocalypse'.

The full set of Yuckblog reviews can be found here. Just reread them myself and they are very funny. In fact possibly the best thing ever to appear on the internet.

Drink: The aforementioned chilled Camden Hells followed by a Spanish red.

Entertainment: Last episode of 'DEVS' (or should I say DEUS). Both bloggers minds well and truly blown.