Obviously being the unbearable gastro-snobs that we are here at Yumblog Terrace we would never dream of buying a meal from anywhere as common or unrefined as a take away, Chinese or otherwise. So imagine our chagrin when travellers from the Orient told of a rare Eastern delicacy known as a Sesame Prawn Toast which, were we to satiate our desire, would necessarily have to be purchased from the very such establishment. Luckily for you dear reader(s) this dilemma has been solved, so now there is no need to get into the car and drive around the corner to Phat Kok in search of this fishy titbit, you can make it yourself, in the safety of your own home… and in a matter of minutes.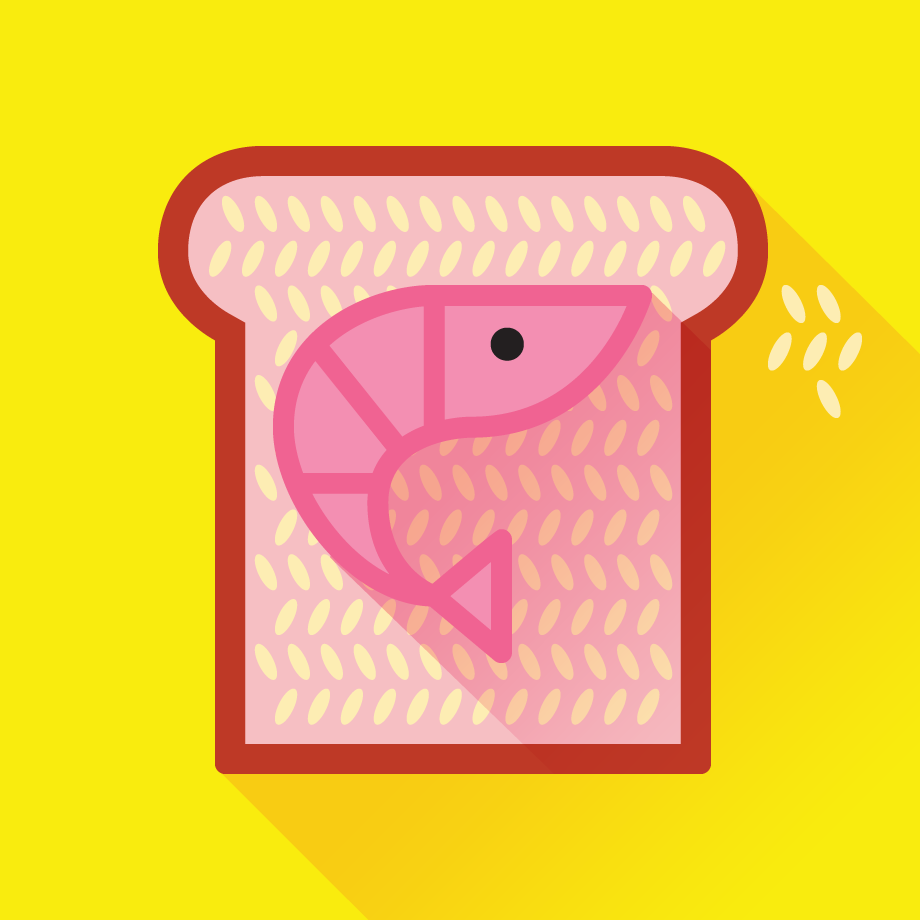 Preparation time: 10-15 minutes

Cooking time: about 5 minutes

Recipe: Homemade Takeaways

Serves: 2 as a light evening meal

Skill level: A piece of toast
Ingredients
10 decent sized raw prawns (or a small pack) – peeled
1 egg white – lightly frothed up with a fork
light soy sauce – 1 tbsp
sesame oil – 1 tsp
chives – finely chopped – 1 tbsp
1cm fresh ginger – peeled and grated
1 clove of garlic – finely chopped
cornflour – ½ tbsp
4 thick slices of white bread – toasted
sesame seeds – 2 tbsp
s & p
A prawn
Grab yourself a good large sharp knife and vigorously chop the prawns to a fine fishy mince.
Put this prawn mince into a bowl and add the egg white, sesame oil, cornflour, soy sauce, chives, ginger and garlic.
Mix well, taste, and season if necessary.
Heat your grill and toast the bread on both sides.
Generously spread the prawn mixture on top of the toast, making sure you go right up to the edges.
Sprinkle with sesame seeds and grill for 5 minutes or so. The sesame seeds should be golden and the prawns pink and cooked through.
Serve immediately.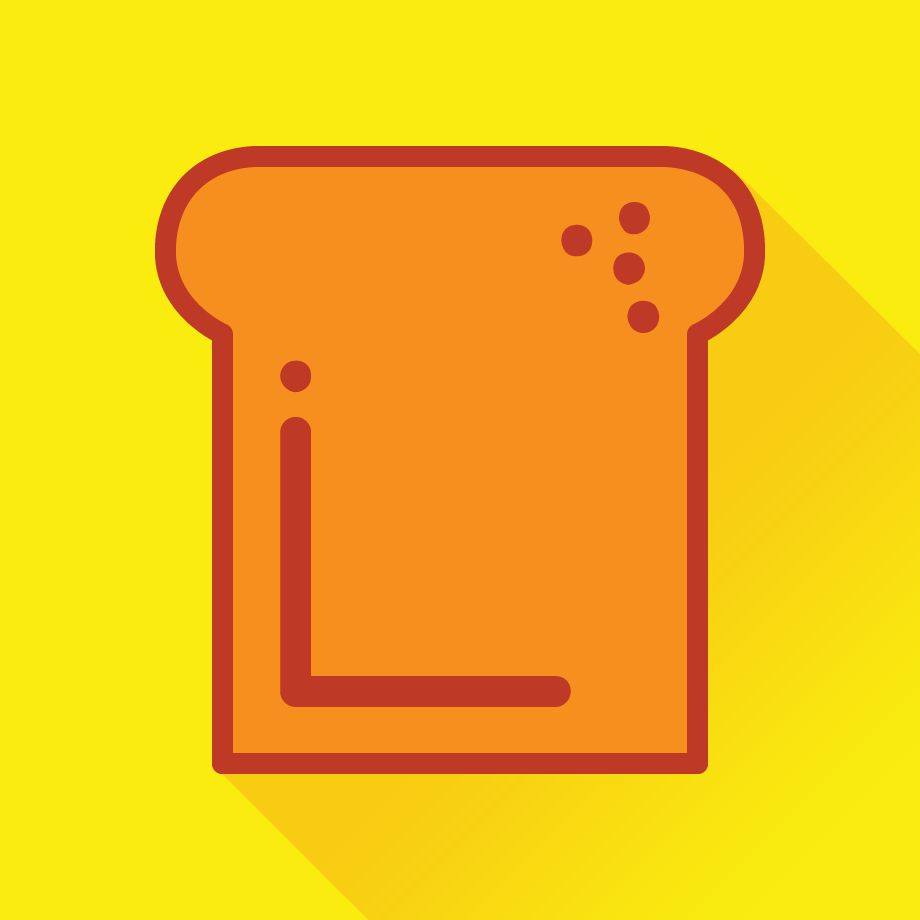 A piece of toast
Verdict: Succulent and sesame(y) with a toasty crunch. This makes a great light evening meal, especially if accompanied by a suitably dressed green salad.

Other ways to enjoy a prawn…with garlic, rosemary and butter beans…or stuffed in a squid.

Drink: H2CO3

Entertainment: The great 'The Great British Bake Off'. This week Alvin was kicked out of the tent… just at about the right time as his constant apologising and insistence on referring to Paul Hollywood as 'Sir' was beginning to annoy. That said, shame it wasn't the insufferably smug Ian.