Hi all. Sorry about the recent lack of activity, but we have both been banged up in the nick for 8 long years. Did you miss us? The following recipe was a great favourite with the lags on D-wing.
Preparation time: 15 minutes
Cooking time: 10-15 minutes
Serves: 2
Skill level: Easy
Based on recipe from: Thai Food by David Thompson
Ingredients
1 bream – whole – cleaned
juice of half a lime
1 celery stick – finely chopped
bunch of coriander
1 chilli – chopped
grated ginger – about 1 tpsp
4 preserved plums in brine* – chopped (plus 2tbsp of the brine)
1 stalk of lemon grass – bruised with the side of a knife
fish stock – 500ml
light soy sauce – 2 tbsp
sugar – pinch
salt
rice noodles – 100g
*We found ours (eventually) in a Chinese/Thai supermarket for £2.90. You could of course do without, although they do add a distinctive sourness which would be hard to substitute with another ingredient. They are readily available online, such as here.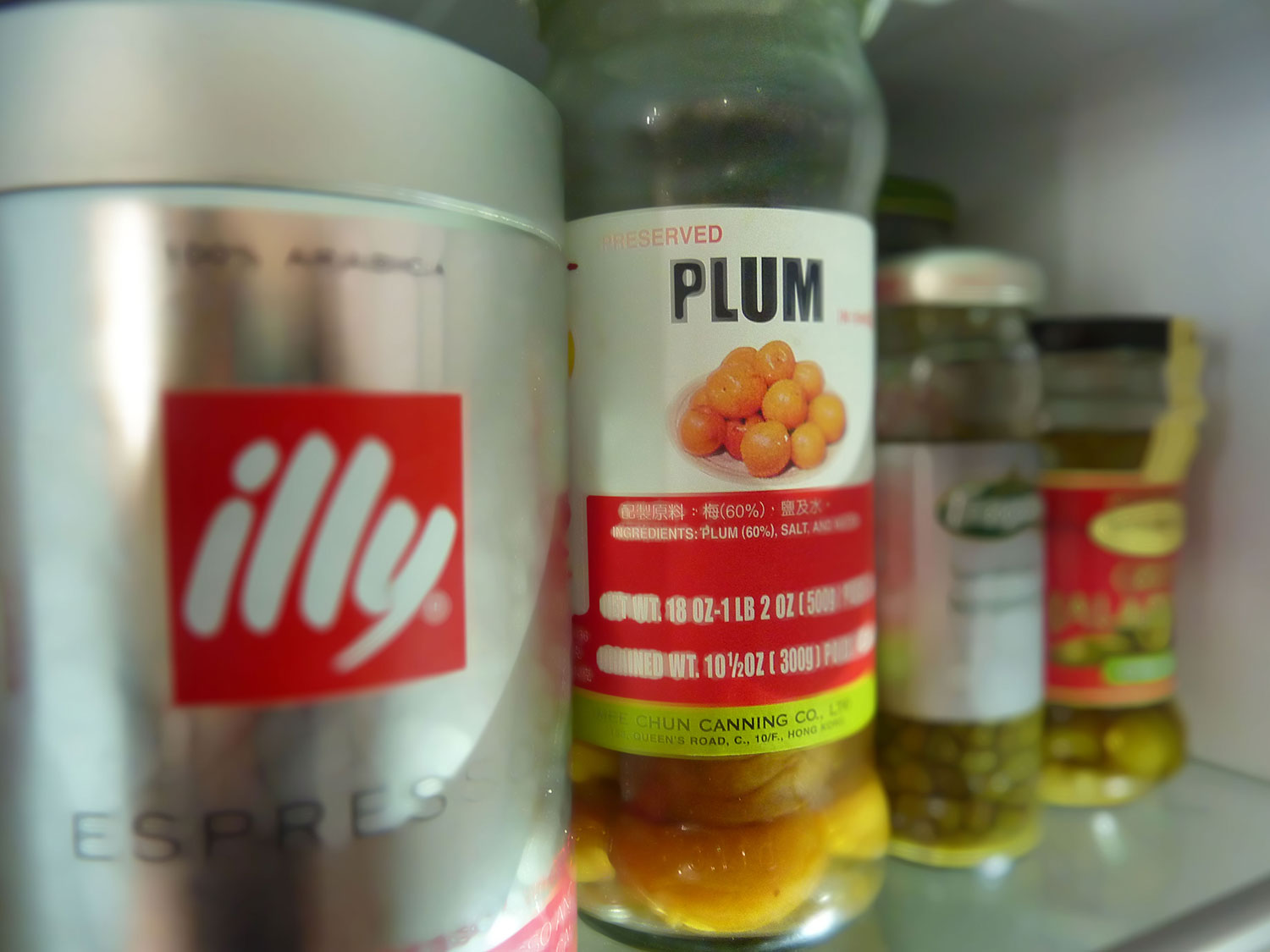 Score the fish on both sides and squeeze over the lime juice.
Place in a bowl (which will fit into a steamer) and fill the cavity with the stalks from the coriander.
Sprinkle over the chopped celery, ginger, chilli and pickled plums along with the lemon grass.
Mix together the fish stock, soy and sugar along with 2 tablespoons of the liquid from the pickled plums. Taste and season if necessary.
Pour over the fish.
Place the bowl in the steamer, cover and steam for 10-15 minutes.
Meanwhile cook the noodles as instructed on the packet.
Remove the fish and flake the flesh from the bones.
Divide the noodles between 2 warmed serving bowls and pour over the cooking stock (remove the lemon grass)
Top with the fish and a sprinkle of chopped coriander and possibly an extra squeeze of lime juice.
Eat.
Verdict: In a word 'authentic'. Salty, sour, sweet, zesty and packed to the pink gills with umami. Makes a great Saturday evening treat.

Drink: Jasmine tea is good, a bottle of something chilled, better.

Entertainment: Frank Ross is 'Out' on YouTube. All six episodes available, but best to start at number one. Shame they edited out the 1978 ads.

From left to right: One of the Brian Cox's, Him out of Eastenders and Blakes 7, and Tom Bell.