Turning once again to the esteemed 'Livre de Cuisine des Monsieurs Hommes' in search of culinary inspiration, Yumblog Junior chanced upon this complex and controversial confection from disgraced chef de cuisine and one time enfant terrible, Monsieur Fouineur. Hounded by the tabloids and plagued by rumours of espionage and peeping tomfoolery, this once great pâtissier never achieved the same levels of success or respect as his three contemporaries, Monsieurs Petit, Gelée and Drôle. We here at Yumblog believe it is time to put Monsieur Fouineur's nids back on the table.
Preparation time: 10 minutes
Makes: 6
Skill level: Easy
Based on recipe by: Roger Hargreaves
Ingredients
butter – 25g
plain chocolate (70% de prefèrence) – 25g
light brown sugar – 25g
golden syrup – 1 tbsp
cornflakes – 50g
chocolate mini eggs – 2 per nid
salt – pinch o'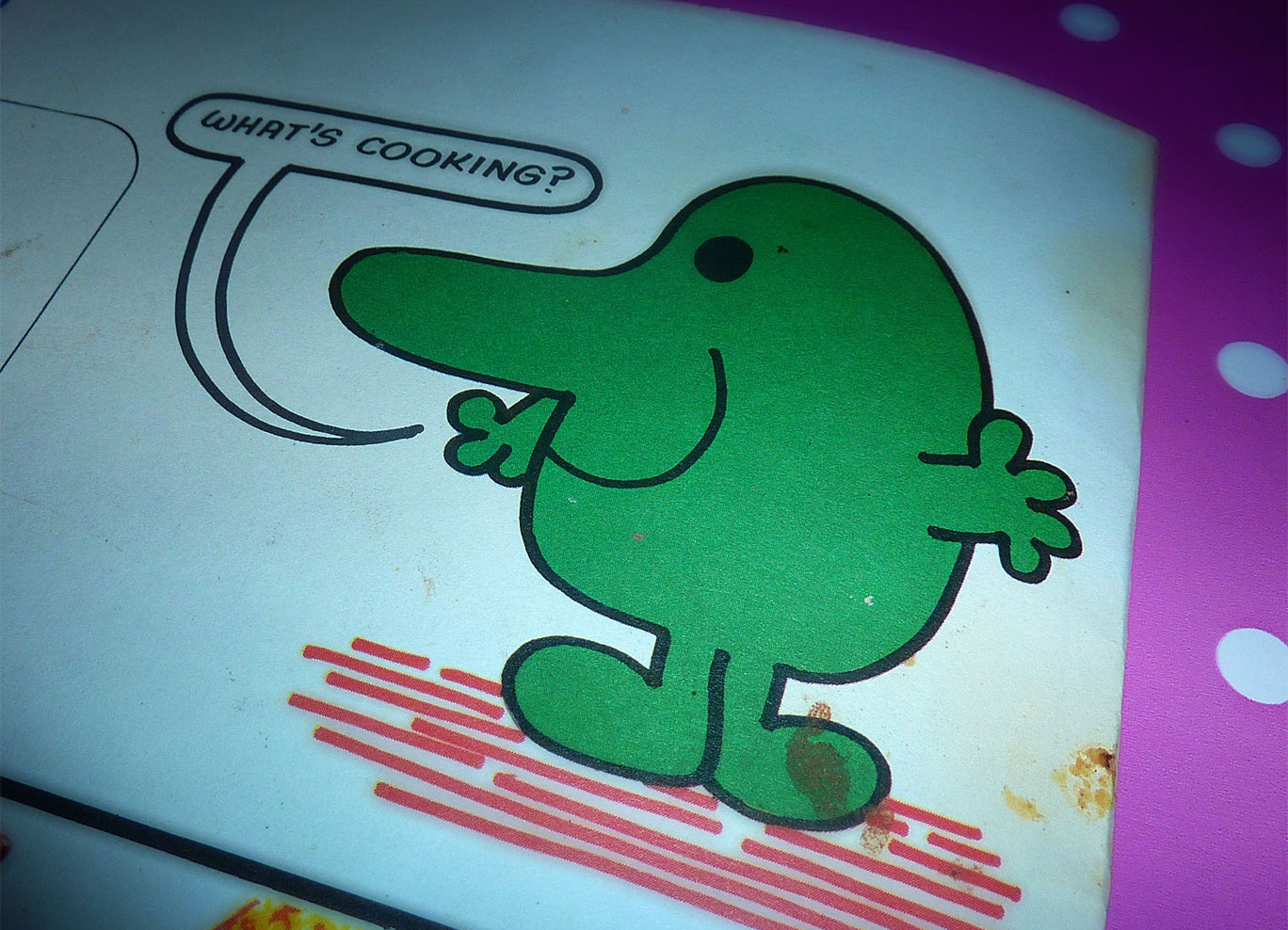 Put the butter, chocolate, sugar, syrup and salt into a pan over a low heat. Stir gently until all ingredients have performed a cohesive melt.
Take the pan off the heat and stir in the cornflakes. Stir until every last millimetre of flake is coated in cohesive melt.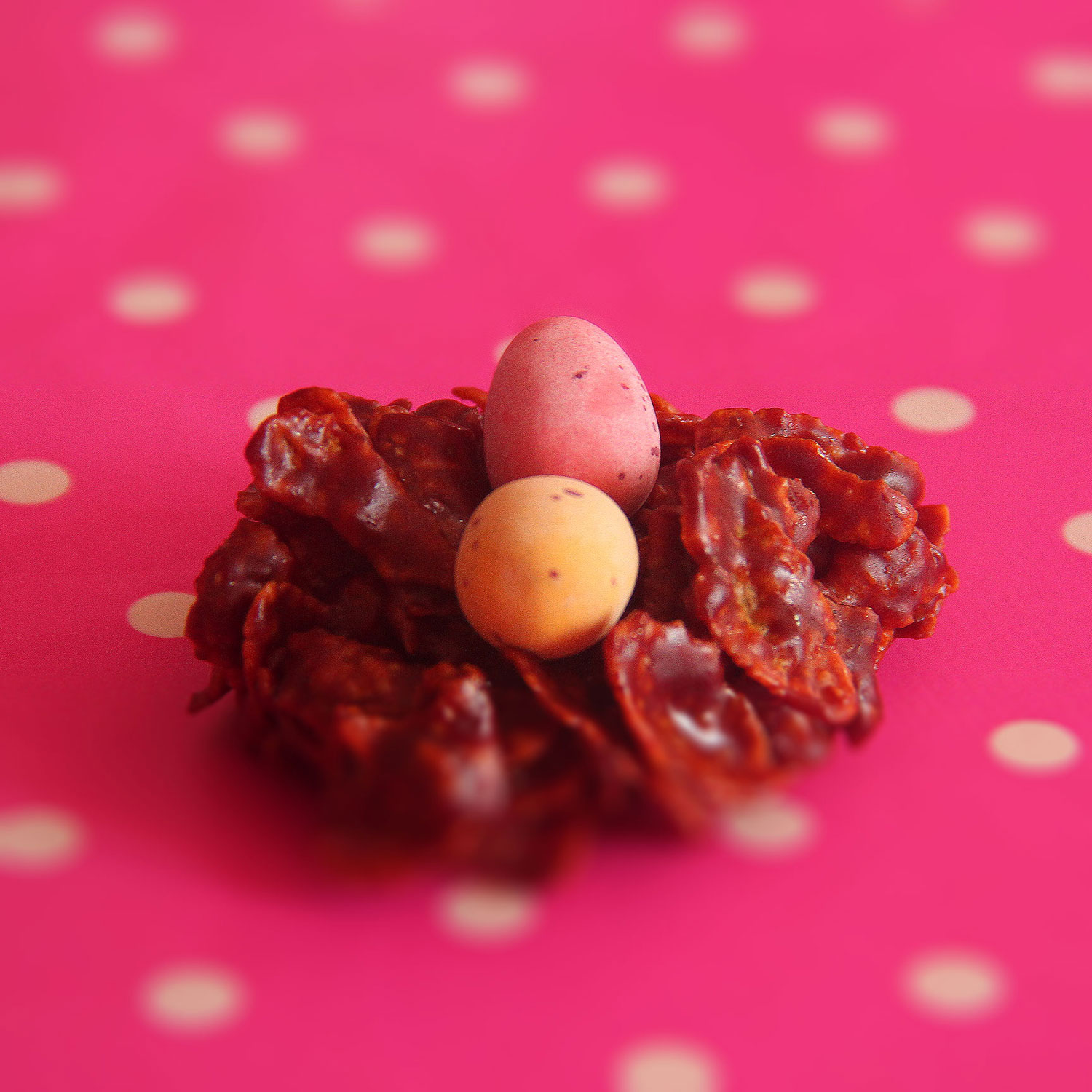 Using two teaspoons, put six piles of the mixture onto a sheet of greaseproof paper. Shape into nids. Invite the smallest among you to carefully place two eggs into each chocolatey cluster.
Put to one side and leave to harden. When she can bear the wait no longer, serve.
Verdict: Fudgy chocolatey chewy tastiness. You only need one.

Drink: Tea for the older ones, water for the younger one, though as an after dinner treat they're not bad with a drop of red.

Entertainment: Lengthy explanations of the method for Grannie who was lucky enough to be present at the inaugural tasting.