In the lull between milk extraction and nappy changing I remembered the vast amounts of 85% plain chocolate I had bought and sought to put some of it to work. I was looking for a chocolate biscuit with a melty bit as I'd never made one before and none of my books could help. A quick google later and Jme O of Essex had come up with the goods. There would be chocolate biscuits for after dinner and all was right with the world.
Preparation time: 15 minutes plus chilling time
Cooking time: 10 minutes
Skill level: so easy a child could do it
Makes: 30ish
Recipe: Jme
Ingredients
butter – 140g
caster sugar – 140g
2 egg yolks
self-raising flour – 255g
cocoa powder – 30g
30 squares of good quality chocolate (milk, white or plain)
Hi guys, for this recipe you'll need two circular pastry cutters about 4cm and 5cm in diameter (or a pair of compasses, knife and steady hand)
Grease a large baking sheet.
Cream the butter and sugar together until creamed.
Beat in the egg yolks and then add the flour and cocoa powder to make a dough.
Turn out and knead and then put it into the fridge for a while to chill.
Preheat the oven to 190ºC/gas 5.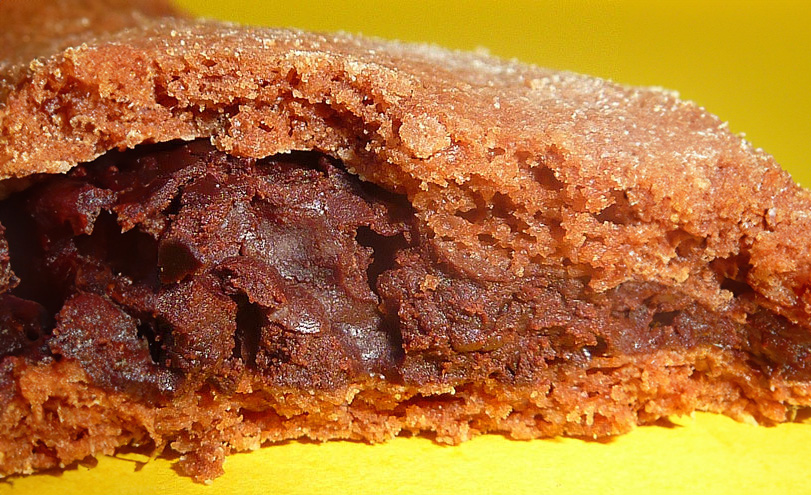 On a lightly floured surface, roll out about a third of the dough until thin, then cut out about 30 circles with the smaller cutter.
Spread them out on the baking sheet and put a square of chocolate in the middle of each one.
Then roll out the rest of the dough and cut out an equal number of circles with the larger cutter.
Lay over the top of the chocolate and press gently around the edge to seal and form your biscuit.
Cook in the preheated oven for 10 minutes
Eat them hot or cold.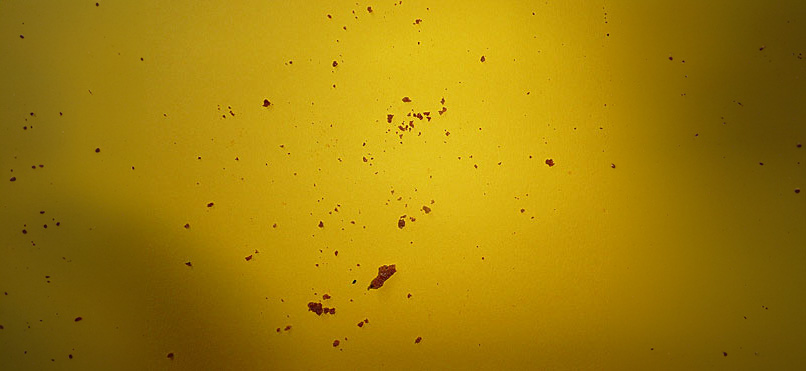 Verdict: We filled ours with and an 85% cocoa plain chocolate, so the end result was a light crisp sweet biscuit with a dark moody sophisticated heart. Yum.

Drink: Best with a nice cup of tea.

Entertainment: Pretending that an eight-week old child had assisted in the preparation of the biscuits by sitting her in the kitchen and talking her through the process – Yumblog Junior will have to learn sometime and I'm sure she'll have some residual memory of the food preparation we've been talking her through.