As soon as I saw this recipe with it's unusual 'Boil in the Bag' cooking technique, I knew I had to take it to our experimental kitchen here at Yumblog Towers and see if it was worthy of a place on the menu of our amusingly post-modern and knowingly ironic restaurant 'The Yummy Duck'.
Preparation time: 30 minutes (plus overnight soaking)
Cooking time: 50 minutes
Skill level: medium
Serves: 2
Ingredients
For the gremolata poached tuna
2 tuna steaks
a good bunch of parsley – finely chopped
1 clove of garlic – crushed
finely grated rind of 1 lemon
olive oil – 100 ml
For the bean salad
dried cannellini beans – soaked overnight in cold water – 150g
green beans – trimmed – 150g
cherry tomatoes – 125g
¼ red onion – finely sliced
¼ small fennel bulb – thinly sliced (save fronds for garnish)
Kalamata olives – pitted and roughly chopped – 30g
bunch of parsley – roughly chopped
rocket – handful
For the dressing
extra-virgin olive oil – 40ml
white wine vinegar – 1 tbsp
fennel seeds – toasted – ¼ tsp
Soak the beans overnight, drain, place in a saucepan, cover with water, bring to the boil and cook until tender (40-50 minutes).
Drain and set aside to cool.
(or use tinned beans)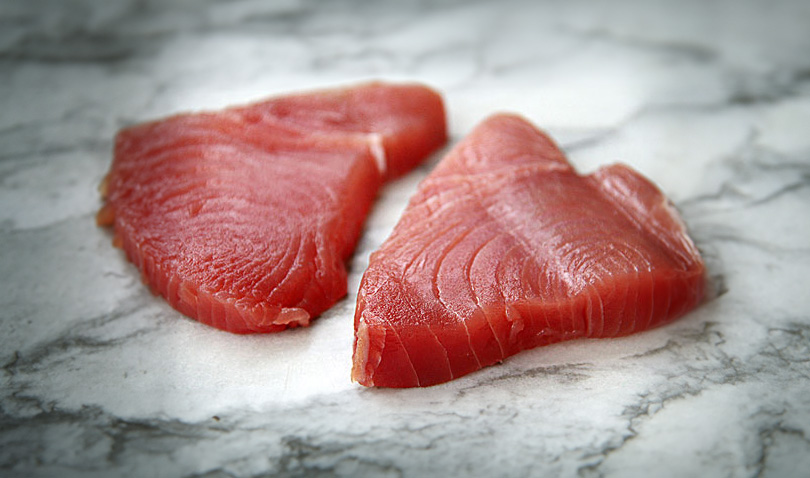 For the gremolata-poached tuna:
Mix together the parsley, garlic and lemon rind in a bowl and season to taste.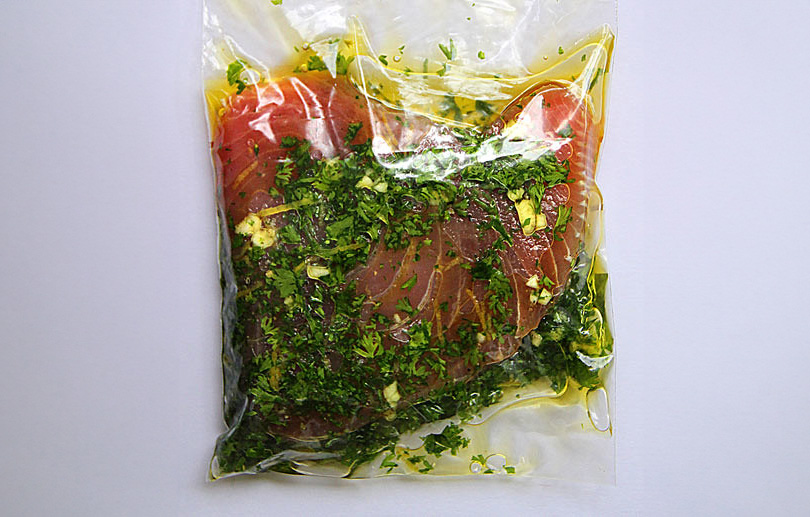 Place in a Ziploc® bag and add the tuna steak (obviously as there are 2 steaks you'll be using 2 bags and dividing the ingredients between each)
Shake to coat evenly with herb mixture, add the olive oil and seal the bag, pressing out any excess air.
Place this inside another Ziploc® bag and seal (hopefully this should give you a good water-tight seal.
Meanwhile, bring a saucepan of water to the boil, remove from the heat and drop in the TunaBags®.
Stand until tuna is cooked through (30 – 40 minutes).
For the dressing:
Combine the ingredients in a bowl and set aside.
For the salad:
Blanch the green beans in boiling water until tender (2-3 minutes), drain, refresh in cold water and drain again.
Place in a bowl with the other salad ingredients. Pour over the dressing and mix together. Season if necessary.
Divide between 2 plates and top with a tuna steak.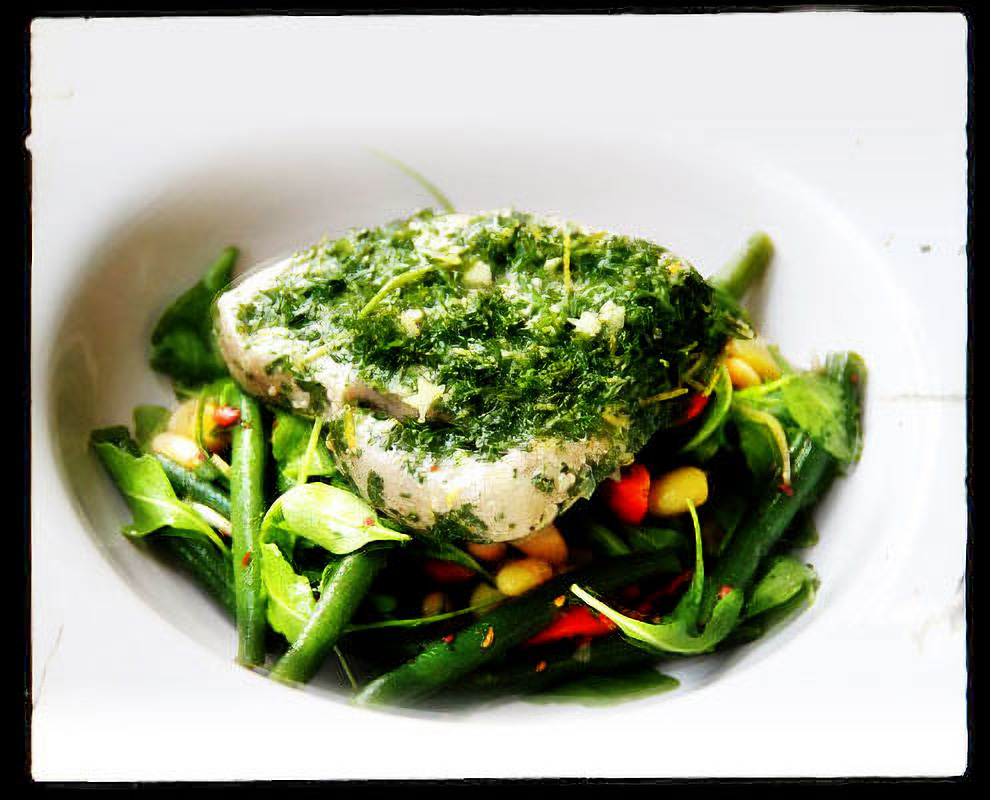 Serve with a suggestion of liquid nitrogen.
Verdict: Well the 'Boil in the Bag' technique worked. The tuna was moist and cooked through although the lack of any 'pink' would be considered over-done by many. Obviously a shorter 'cooking' time would sort that out. Overall this was an excellent and filling salad packed with a complex range of aniseed/citrus/peppery olive flavours. Why not order it the next time you're at 'The Yummy Duck?

Drink: A temperate Monday evening.

Entertainment: The final episode of 'Rev'.