The (ish) is there because to be properly Deutsche this should of course contain in some part or many a piggy porcine element, and if our experience of eating out in Berlin is anything to go by, a solitary pineapple chunk.
Well you know what potato salad looks like, and it doesn't photograph pretty, so here is some graffiti from Berlin instead.
Preparation time: 20 minutes
Cooking time: 15-20 minutes
Makes: enough for 4-6 people
Skill level: Easy

Ingredients
waxy potatoes – 1kg
1 small red onion – finely chopped
vegetable (or chicken) stock – 125ml
olive oil – 2 tbsp
white wine vinegar – 3 tbsp
German mustard – 1tsp
sugar – a pinch to taste
s & p
chopped fresh chives (optional)
Boil the potatoes in a large pan of salted water until soft.
Drain and allow to cool slightly. Peel while still warm and cut into 10mm slices.
Meanwhile find a bowl and mix together the hot stock, onion, oil, vinegar, mustard and sugar. Taste and season well with salt and pepper.
Put the warm potatoes into a serving bowl and pour over the (warm) stock mixture.
Mix thoroughly and leave to stand for ten minutes or so for the potatoes to absorb the liquid.
Taste and season again if necessary.
Serve with an optional sprinkling of chopped chives, dill or gherkin or for added German porky authenticity, bacon.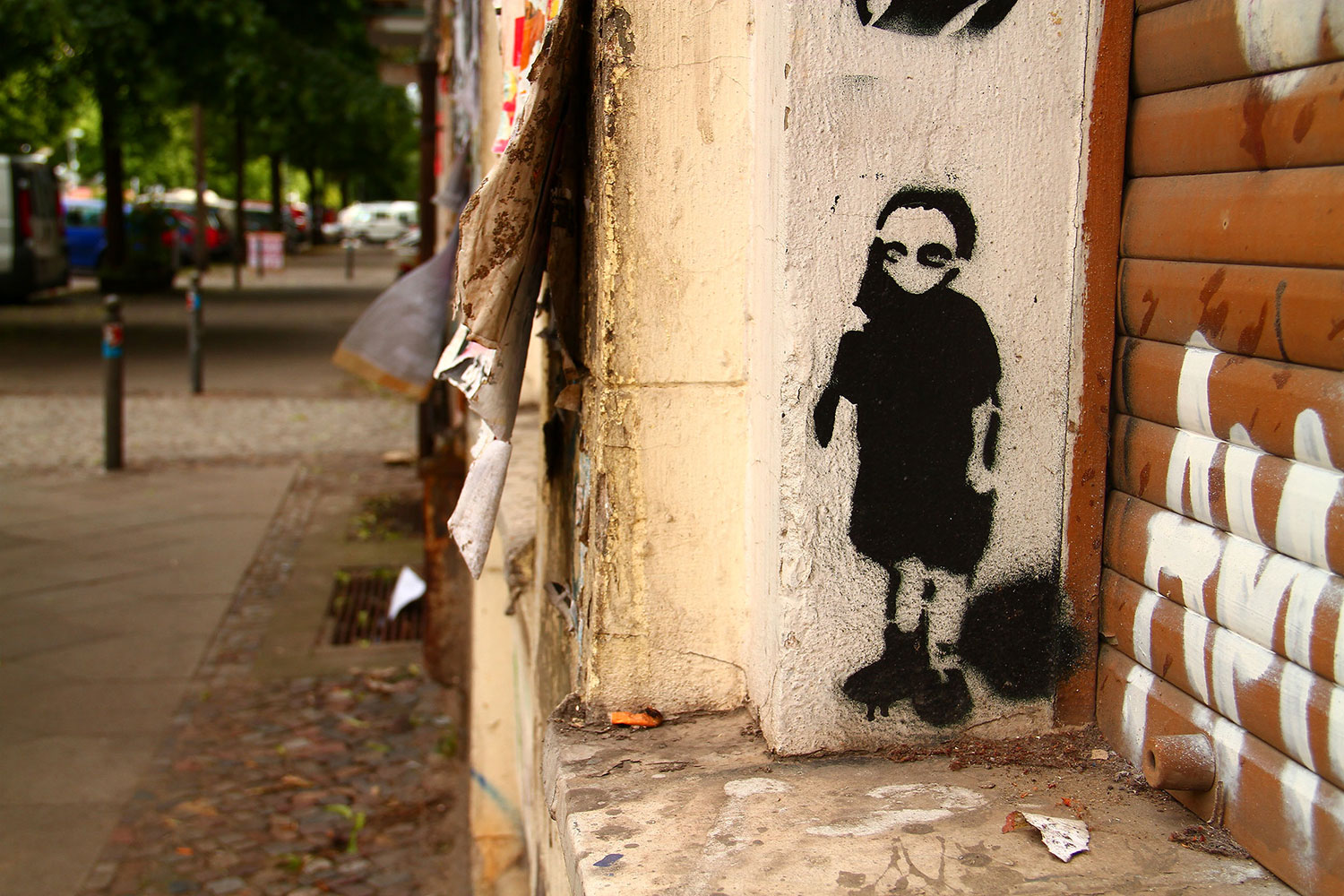 Verdict: As much as I love the trad 'British' potato salad heavily laden in mayonnaise, this makes a great (and lighter) alternative. Were I not a level 5 vegan, I'd probably serve this alongside a pair of big fat bratwurst.

Drink: Despite Yumblog Junior's urgent request to visit a 'Special cafe' we valiantly resisted an early evening trip to the pub and instead drank our quota of alcohol at home.

Entertainment: 'Wall Street – Money Never Sleeps' … although we almost did.