Like the yoghurt, this is our second posting for Labneh and also like the yoghurt this uses a simpler Valentine Warner-inspired process.
Preparation time: 5 minutes (plus 4-6 hours hanging time)
Cooking time: none
Makes: enough for 2 people
Skill level: easy (assuming you can tie a knot)
Ingredients
live yoghurt – 1 litre (or as much as you have/want)
Line a bowl with clean muslin and spoon in your yoghurt.
Tie up the muslin, suspend over the bowl and allow to drip for 6-8 hours. We tied ours to the handle of a kitchen unit.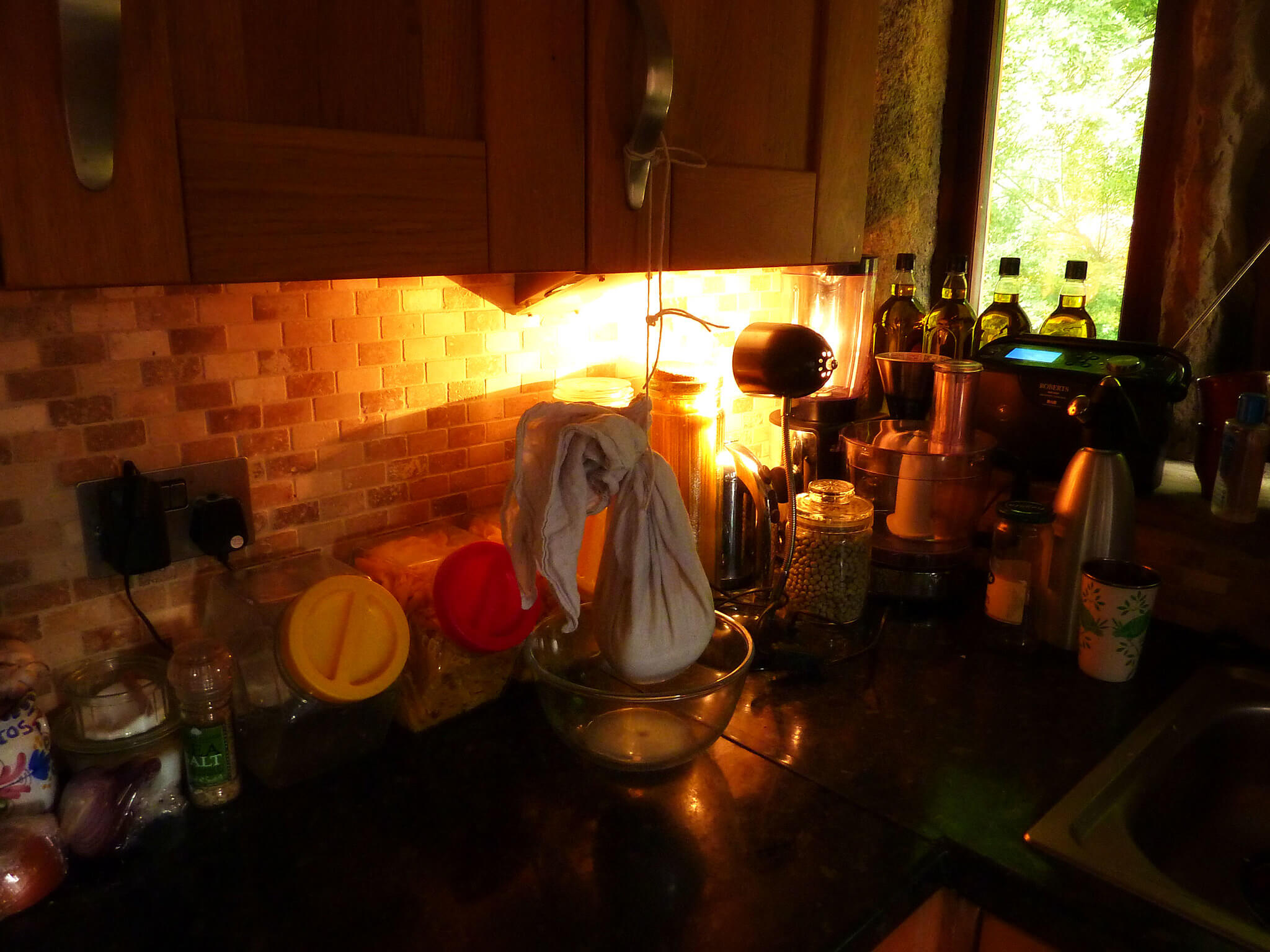 Store in fridge and eat as either sweet or savoury.
If you want salted labne you can add 1 level tablespoon of flaked sea salt to every litre of yoghurt before straining.
Verdict: A smooth subtle creamy Philadelphiaesque cheese. Other ways to eat up your yoghurt could be this light, refreshing and fragrant 'Warm honeyed citrus fruits with yoghurt' or this crazy Savoury Rhubarb Soup.

Drink: How about a cool glass of Calpis?

Entertainment: It's the start of Celebrity Masterchef tonight! So excited I've been sick.