…not to be confused with a Vinegaroon which is an ugly and menacing critter you definitely wouldn't want to share the dinner table with.
If you are short of time AND have been lucky enough to get hold of some juicy ripe flavoursome tomatoes (i.e. you live outside the UK) you can skip the whole 1½ – 2 hours slow roasting thing and simply liquidise your toms before straining through a sieve.
Preparation time: 5 minutes
Cooking time: 1½ – 2 hours
Makes: enough for 2-4 people
Skill level: easy
Ingredients
large ripe tomatoes – 400g
extra-virgin olive oil – 5 tbsp
red wine vinegar – 1 tbsp
sugar – 1 level tsp
s & p
Preheat the oven to 140c/gas mark 1.
Roughly cut the tomatoes into bite-size pieces and place in a single layer on a baking tray.
Pour over 2 tbsp of olive oil, sprinkle over the sugar and season with salt and pepper.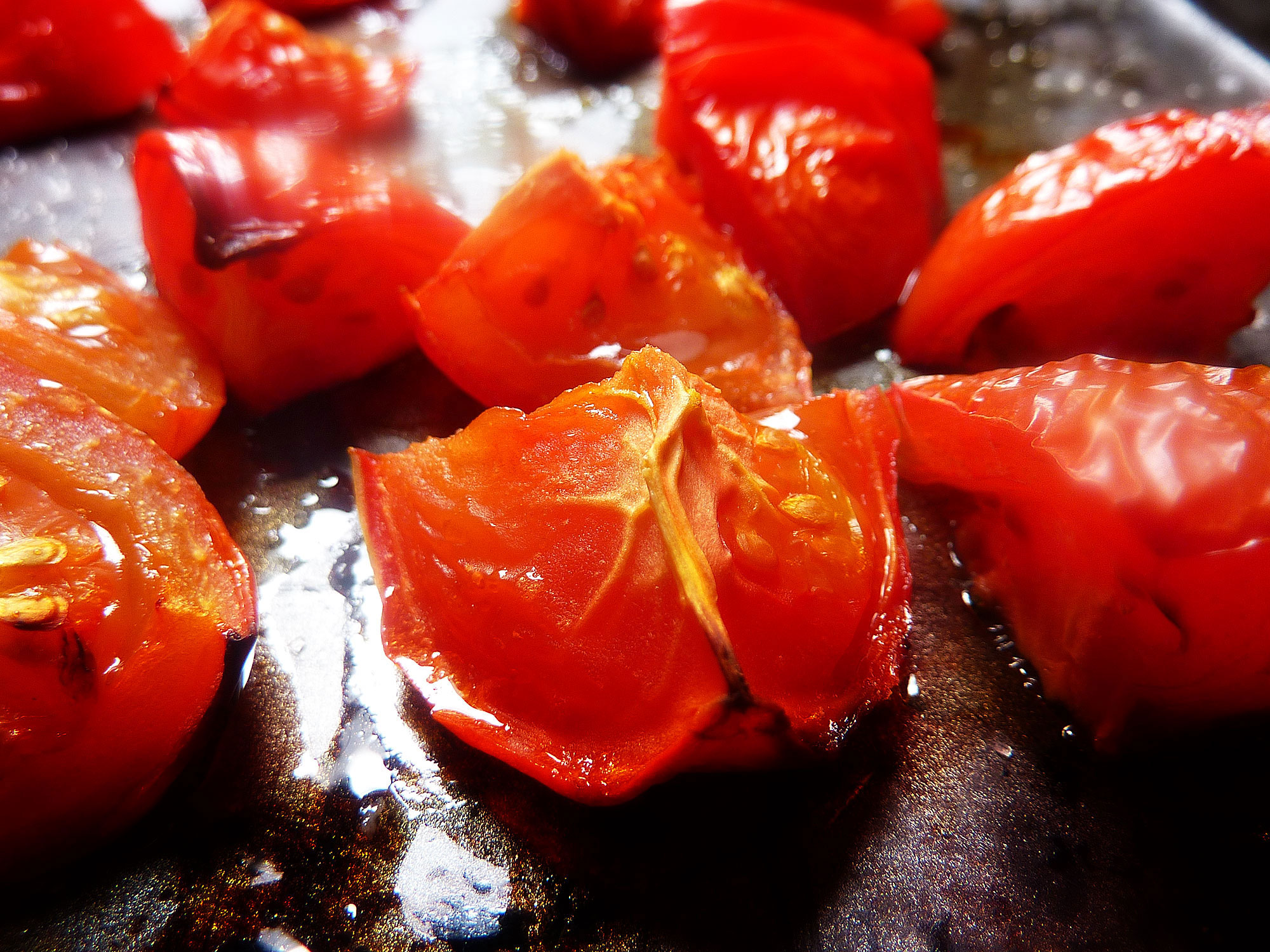 Roast in the oven for 1½ to 2 hours or until the tomatoes are only just holding their tomato shape.
Set aside to cool a little.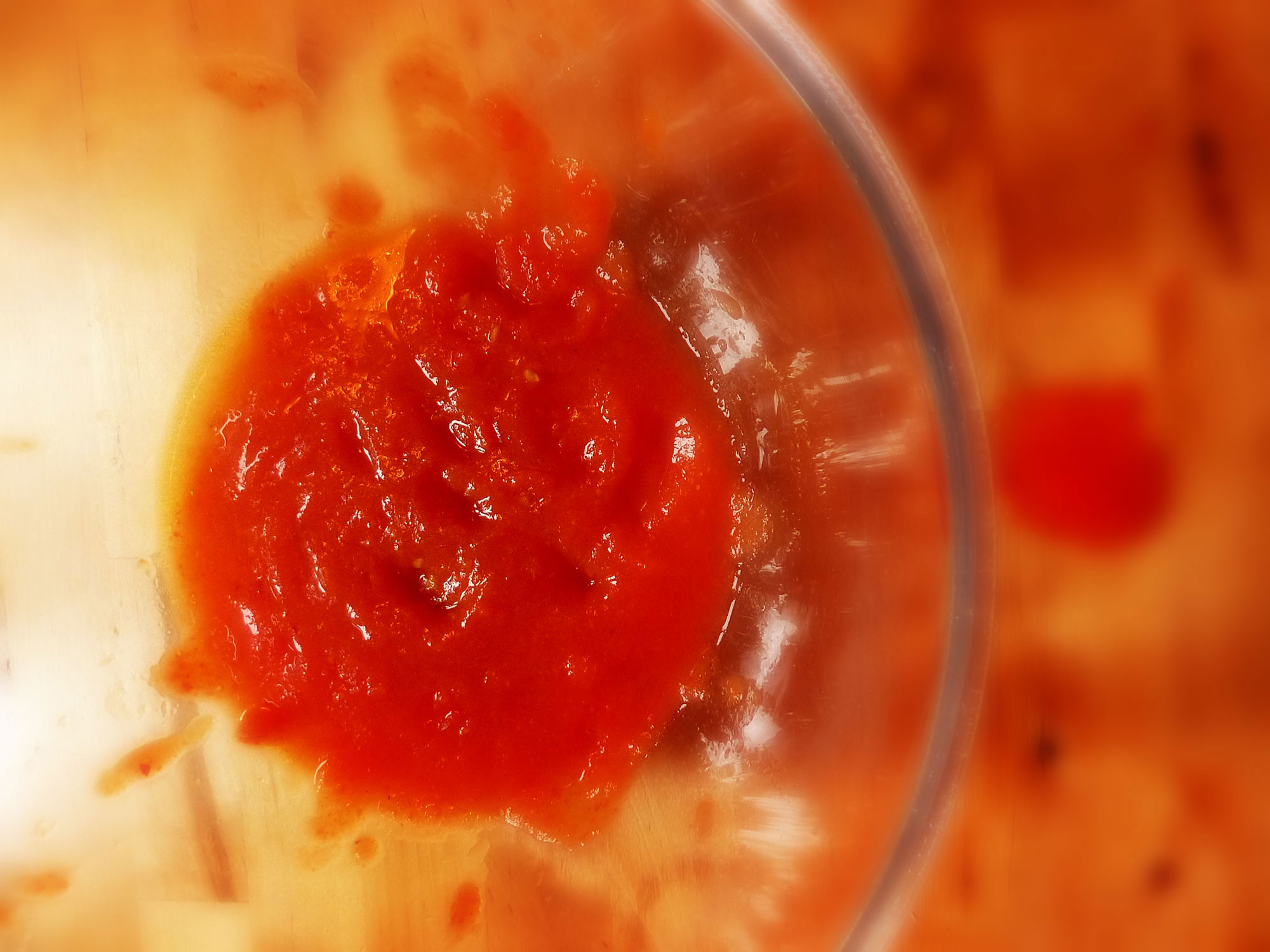 Sieve the tomatoes into a bowl…use the back of a ladle to squeeze out as much of the juice/flesh as possible.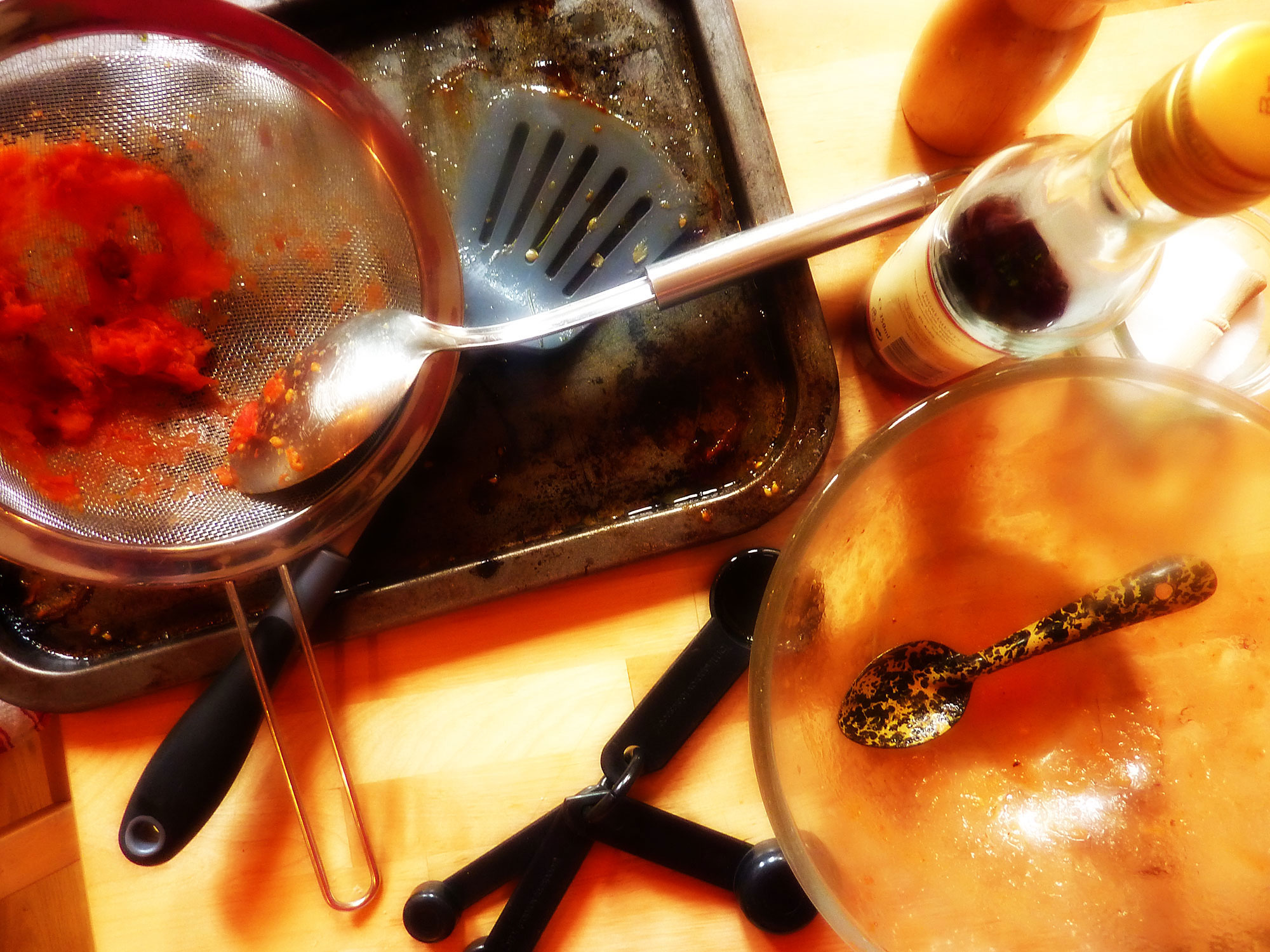 Add 3 tbsp of olive oil and a tbsp of vinegar.
Stir, taste and adjust the seasoning (I added another half tbsp of vinegar, but it all depends on the acidity of your tomatoes).
Serve as an accompaniment to what ever takes your fancy. In our case that was roasted aubergine and courgette with halloumi and flat breads
Verdict: A lovely tomatoey dressing/dip which is both subtly sweet and delicately sharp, and would be a welcome addition to all sorts of tasties.

Drink: A day of frustration led to a sneaky bottle of beer.

Entertainment: First ever viewing of 'The Trip'. Jury still out on a second viewing.