A few miles up the road from Yumblog Mansion in the beautiful unspoilt Lancashire town of Bacup there is the last fully operational commercial Granola quarry left in the country. We are lucky to have a source of such quality Granola right on our doorstep as these days most people have to make do with the imported low grade variety from the fracking fields of Canada.
Preparation time: 10 minutes
Cooking time: 40-45 minutes
Makes: about 20 servings
Skill level: easy
Ingredients
oats – 350g
sesame seeds – 50g
mixed seeds – 75g
mixed nuts – roughly chopped – 675g
olive oil – 80ml
clear honey – 75 ml
vanilla extract – 1tsp
dried fruit (apricots, sultanas, prunes, apple, etc.) – 200g
Preheat your oven to gas mark 2/130c.
Put the oats, nuts and seeds in a large bowl and mix together.
In another bowl mix together the oil, honey and vanilla.
Pour over the dry ingredients and mix everything together.
Spread this mixture evenly over the bottom of a large baking dish and place in the oven.
Bake for 40–45 minutes, stirring every 10 minutes or so to ensure even cooking.
The mixture should end up dry, crisp and lightly golden.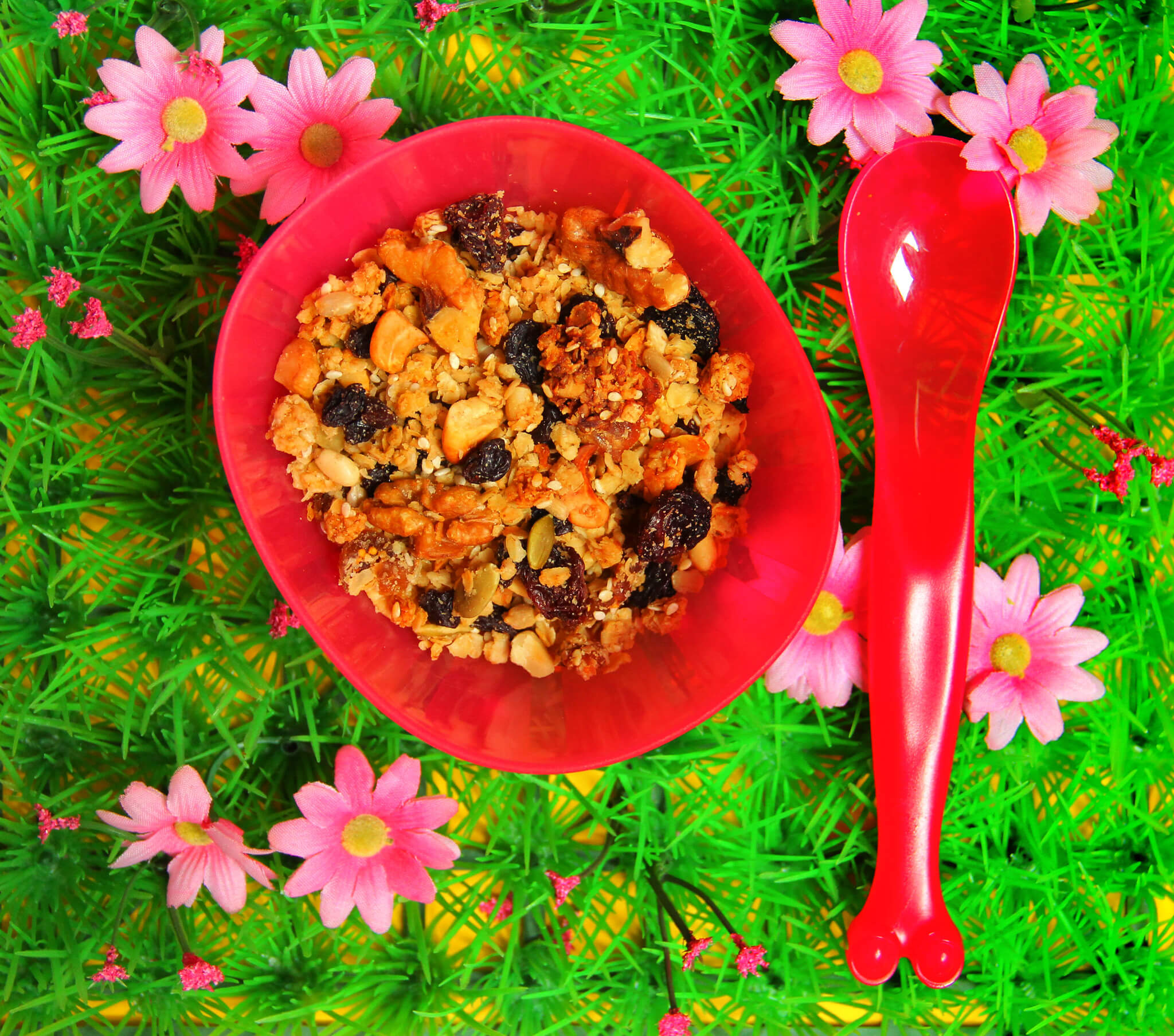 Leave to cool and then add the dried fruit.
Place in an airtight container (should stay fresh for a few weeks)
Verdict: If you like granola you'll like this. Extra tasty with yoghurt and fruit compote.

Drink: T or K4E. (F.U.N.E.X?)

Entertainment: A Saturday afternoon trip to the 'bouncy place'.