I had a rare yen for something sweet the other day, so I commissioned my fellow blogger (the tart) ( …pie, cake and dessert specialist) to make a honey cake. After the initial face-to-face where we defined objectives, budgets, timelines and composed the all important mission statement*, we set about building the team who would take the project forward. As there were tight constraints on both time and finance (and I was hungry) we put together a bare-bones team under a 'work smarter, not harder' strategic umbrella. Just one account handler, two project managers, four line managers (each answerable to the other in a perpetual loop of indecision), several specialists who, despite having 'architect' or 'engineer' in their job title, have never touched a blueprint or a lathe in their lives, an 'awesome' young designer whose cultural references begin and end with Star Wars, a Creative Director imprisoned in the 90s zeitgeist, an ambitious little prick, a posh twat whose only function is to talk to other posh twats (and is therefore on a six-figure salary), a bloke in a suit who despite initially seeming friendly turns out to be a cunt, a woman who is either off sick or crying, an ex-employee now working as a consultant**, and finally an apprentice on below minimum wage to do the actual work.
* Honey Cake – providing sweetness solutions naturally
**couldn't get another job/friend of one of the directors
Preparation time: 10 minutes
Cooking time: 30 minutes
Makes: 1 cake
Skill level: easy/medium
Ingredients
self-raising flour – 175g
clear honey – 125g (plus more to drizzle on top)
unsalted butter – 125g
light soft brown sugar – 75g
2 free range eggs – beaten
plus icing sugar for dusting
Preheat your oven to gas mark 4/160°C
Line and butter the base of a 20cm round cake tin.
Put the honey, butter and sugar in a saucepan and heat very gently until the butter and sugar have melted.
Remove from the heat, add the flour and eggs and beat everything together.
Pour into the cake tin and bake for 30 minutes. After 20 minutes cover with tin foil to prevent the top going too brown.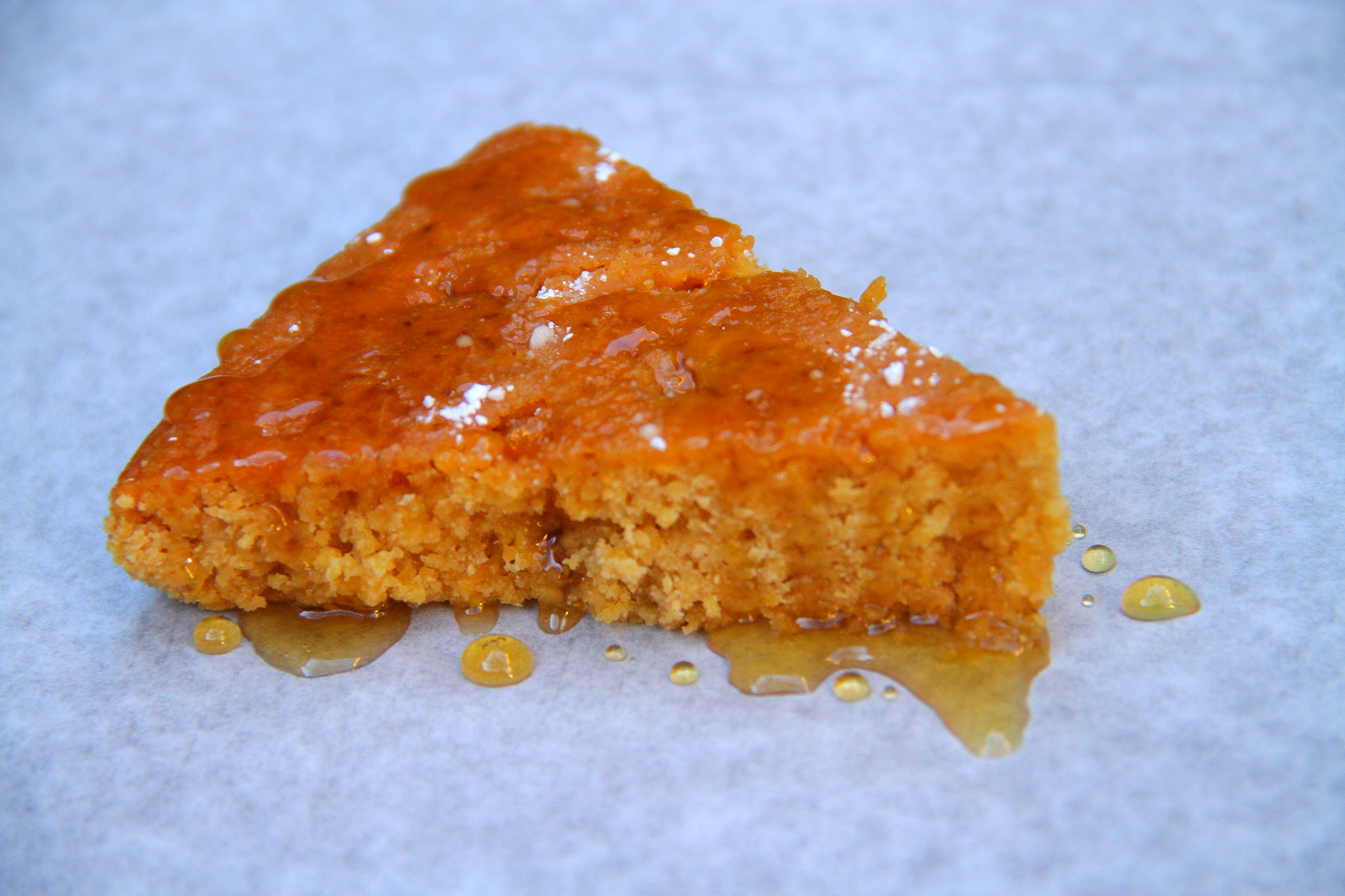 Remove from the oven and sit the tin on a cooling rack for 10 minutes.
Next poke holes in the cake with a skewer.
Warm some more honey in a pan and then drizzle over the cake.
When completely cool, remove from the tin and dust with icing sugar.
Verdict: A fairly dense sticky honey treat. Common working class people could replace the honey with golden syrup.

Drink: The perfect accompaniment to a mug of real Yorkshire tea brewed with real Yorkshire tap water.

Entertainment: SomaFM: Doomed. Dark industrial/ambient music for tortured souls.