We had some Pimms in the house, we wanted to make a new hot boozy drink, a recipe was found that indicated a potentially minimal expenditure on further ingredients in order to fulfill our warm Pimms dream. After no debate apple juice was bought.
Preparation time: 1 minute
Cooking time: 10 minutes
Skill level: slightly more skill required than for making Glogg, because you have to peel a satsuma.
Ingredients
Pimms – 250ml
Brandy – 100ml
apple juice – 500ml
ground ginger – 2 tsp
1 satsuma – segmented
dried apple slices – handful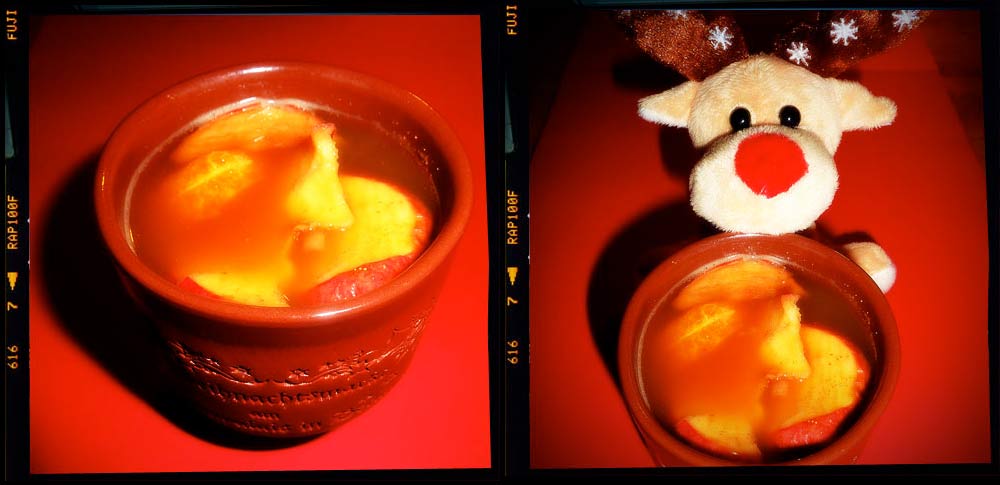 Put all the ingredients in a saucepan and simmer gently for 10 minutes.
Pour.
Drink.
Verdict: A nice boozy gingery warming drink. Like a hug in a mug. But not like cup-a-soup.

Food: Accompanied a very tasty gravalax…recipe to follow.

Entertainment: The penultimate episode of 'MasterChef – The Pros'. Ash is the obvious winner.