Are you sitting confitably, then we'll begin …
Preparation time: 20-30 minutes (plus AT LEAST 24 HOURS confiting time)
Cooking time: 15 minutes
Skill level: easy
Serves: 2
Recipe: Yotam Ottolenghi
Ingredients
For the confit
tuna steak – 300g
4 rosemary sprigs
4 bay leaves
3 black peppercorns – 3 tbsp
extra-virgin olive oil – 350ml
For the salad
waxy potatoes – peeled and cut into 2cm pieces – 600g
turmeric – ½ tsp
anchovies – roughly chopped – 20g
black peppercorns – 3 tbsp
harissa paste – 3 tsp
capers – roughly chopped – 4 tbsp
preserved lemon – skin, finely chopped – 2 tsp
black olives – pitted and halved – 60g
lemon juice – 2 tbsp
preserved piquillo peppers – torn into rough strips – 140g
4 free-range eggs – hard-boiled, peeled and quartered
1 little gem lettuce – leaves casually torn
parsley – roughly chopped – handful
s & p
For the tuna confit:
AT LEAST 24 HOURS before wanting to eat, put the rosemary, bay and peppercorns in a saucepan, add the oil and heat to just below boiling point.
Place your tuna steak(s) in a suitable sized dish and pour over the oil mixture. Ensure that the tuna is completely covered – if not, heat more oil and top up.
Set aside to cool and refrigerate for at least 24 hours. Turn the tuna over half way through the process.

For the salad:
Boil the potatoes and turmeric in salted water for until cooked.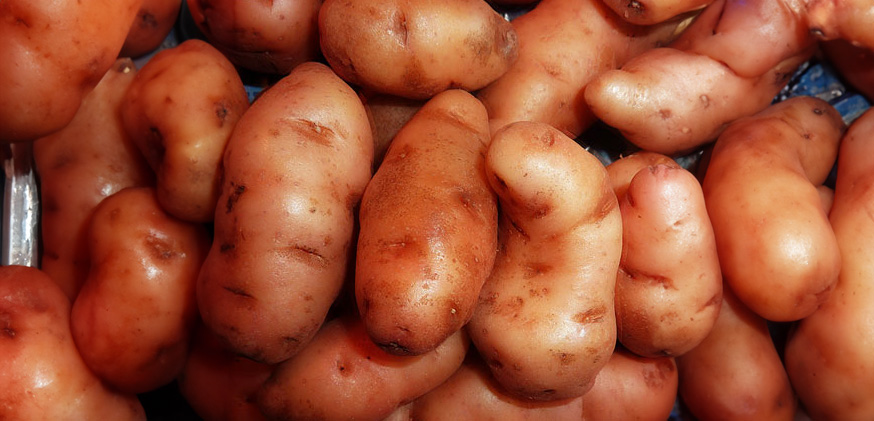 Drain and put the potatoes in a large bowl. While they are still hot, add the anchovies, harissa, capers, preserved lemon, olives and some salt, along with 90ml of the tuna oil and some of the peppercorns. Mix and leave to cool.
Remove the tuna from the oil, break into bite-sized chunks and add to the salad.
Add the lemon juice, peppers, eggs, lettuce and parsley, toss gently, taste and adjust the seasoning. Add more oil if necessary, and serve.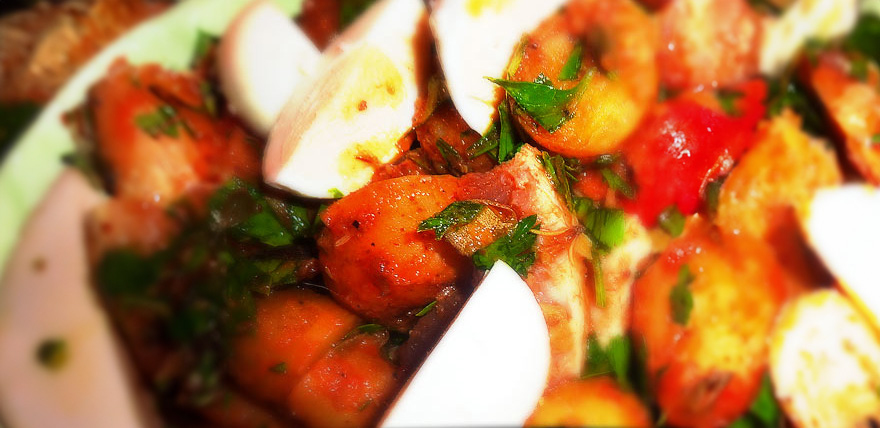 Verdict: Don't be fooled into thinking this is a subtle and pointless variation on Salade Niçoise, for this is a spicy (and superior) beast packed to the gills with BIG FLAVOURS and piquant wit. The tuna has the succulency of sashimi, although some might find it a little too 'raw' for comfort.

Drink: A few interesting ales and a bottle of provocative red.

Entertainment: Season 4 of 'Ideal' has arrived, so have been reacquainting ourselves with Moz, Nikki, Cartoon Head, PC Phil Collins, et al.