The beauty of this recipe is you can kid yourself you are eating a healthy authentic Mediterranean potato dish when in fact you are just scoffing fancy chips.
Preparation time: 5 minutes
Cooking time: 40 minutes
Skill level: easy
Serves: 4
Ingredients
Cyprus potatoes – 1kg
fresh rosemary – 6 decent sized sprigs
fresh sage – roughly chopped – a generous bunch
olive oil – a gerenous slug
s & p
Preheat oven to 200C/Gas mark 6.
Peel the potatoes and cut lengthways into wedges.
Combine all the ingredients in a roasting pan and season to taste.
Roast until golden (30-40 minutes).
Serve with whatever you like… we had ours as a side to a slightly disappointing tuna stuffed pepper dish.
Verdict: So good we had this 2 nights in a row. Remember to be generous with the herbs.

Drink: A few early beers at the excellent 'Su Sazzagoni' followed by a bottle of red back home.

Entertainment: The freak zone.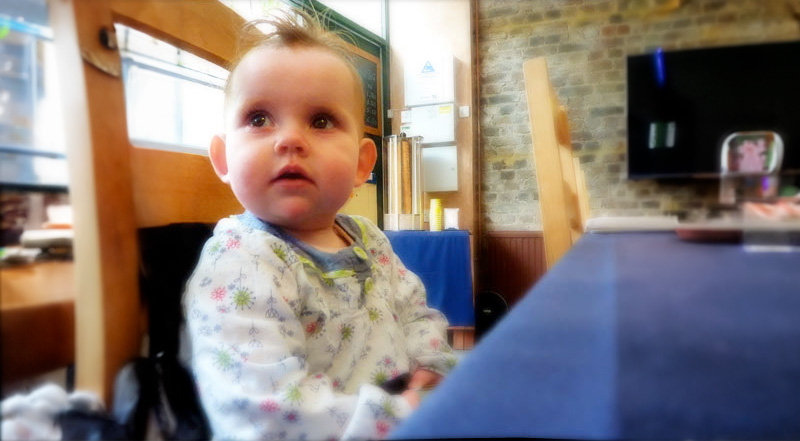 Yumblog Junior settles down for an afternoon of people watching at Su Sazzagoni